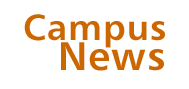 College Report

From big screen to Big Problems
Sometimes a film is so engrossing, so all-encompassing, that it doesn't dissipate when the lights come up. Like a hallucination or a fever dream, the film leaves its audience disoriented, disturbed, changed.
Polish director Krzysztof Kieslowski's Red (1994), screened at Doc Films as part of the Big Problems film and lecture series this winter quarter, is one such intoxicating experience. Red begins by tracking the path of an international phone call, the camera traveling at terrifying speed along cables and under the ocean, but at the journey's end no one answers the shrill, persistent ring. Poor communication, eavesdropping, missed connections, coincidences, and near-coincidences mark the entire film, while the screen is saturated in the title color—crimson to maroon to amber—a world even more seductive on a dark gray February afternoon.
After the screening about 20 people—undergraduates, grad students, and community members—gathered in the Ida Noyes library, where Peter Homans, AM'62, PhD'64, professor emeritus in the Divinity School and social sciences, softly asked, "What might be happening in this film? What is going on?" The deceptively simple questions were even harder to answer because the film did not seem to have ended; behind Homans hung deep orange-red curtains, while in the foyer a Folk Festival enthusiast sang a melancholy, off-key version of "Loving You."
The discussion spiraled around the character Joseph Kern, a retired judge who monitors his neighbors' phone conversations. Does he possess godlike power? Does he force model Valentine Dussaut and aspiring judge Auguste Bruner, lonely young people whose paths cross often but who do not know each other, into what becomes a dangerous situation so they will meet?
"I don't buy that interpretation," said fourth-year Isaac Yonemoto, arguing that "mystical coincidence" or "fate" is responsible. "He didn't have total agency."
"You can choose your interpretation," fourth-year student Irina Curca disagreed. "If you're a fatalist, you can believe that fate brought them together. If you're not a fatalist, then the judge made them meet."
Homans chose Red to illustrate Rewriting the Past, a Big Problems course he is team-teaching this spring with Bertram Cohler, AB'61, professor in social sciences, psychology, psychiatry, and human development. The eclectic class will cover, among other topics, the Vietnam Veterans Memorial, the construction of the Israeli national tradition, and high-school and college reunions.
"All of Kieslowski's films work with the idea of loss," Homans told the audience at the screening. "I'm interested in loss as a historical, not just a psychological process. There's been so much loss in the 20th century—the Holocaust, World War I, World War II, the Cold War. Artists understand that, and they make something out of the emptiness."
The Big Problems program, cofounded in 1999 by philosophy and biology professor William Wimsatt and now-emeritus English professor J. Paul Hunter, offers a range of experimental elective courses for third- and fourth-year students—"the generation inheriting the world that we are sometimes screwing up," Wimsatt says in an interview. When proposing the program, Wimsatt was influenced by his son, social activist William Upski Wimsatt, who wrote Bomb the Suburbs: Graffiti, Freight-hopping, Race, and the Search for Hip-hop's Moral Center (1994). Big Problems courses center on complex global issues that lack simple solutions—or any solution at all.
All Big Problems classes are team-taught by two or three faculty members from different disciplines, who often "argue back and forth," Wimsatt says. "That in itself helps students understand how open these subjects are." Among the seven courses offered this year are On Love: Text and Context, taught by humanities professor Herman Sinaiko, AB'47, PhD'61, and social-sciences professor David Orlinsky, AB'54, PhD'62; War, taught by Slavic languages and literatures professor Milton Ehre and Sinaiko; and Psychoneuroimmunology: Links between the Nervous and Immune Systems, taught by psychology professor Martha McClintock and pathology professor José Quintans.
The five-week film series was a first for the program, which has sponsored a public-lecture series every year since its founding. "People go to a film expecting to enjoy it," says Big Problems executive director Margot Browning, AM'78, PhD'89, who organized the series. "The screen offers a different dimension, an accessible way to raise these topics for discussion."
This year the Arthur Vining Davis Foundation was impressed enough with the Big Problems program to award it a $200,000 grant. Wimsatt hopes to spend the money on new curriculum development; a conference on teaching the courses; an expanded public-lecture series; and fellowship support for visiting faculty.
Also planned are increased collaboration with other College programs, such as Human Rights and Environmental Studies, and developing Big Problems internships. While the main goal of Big Problems is to help College students understand the complexity of global issues, "I personally wouldn't mind," Wimsatt says, "if a few social activists came out of this program."
—Carrie Golus, AB'91, AM'93