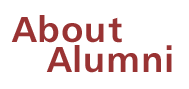 From our pages
1913 An April article examined the system for placing freshmen into English classes. Everyone registered for the quarter-long English I, but to stay in the class students had to prove their ability during a trial week. Those with major writing problems, such as the student who wrote, "I have herd graduates of the University of Chicago say…that the teachers here where the best money could hire," were placed in English 0, where their money hired not University of Chicago teachers but rather University High School instructors. If they improved they moved up to English I the next quarter, while students who performed exceptionally well received credit for English I at quarter's end.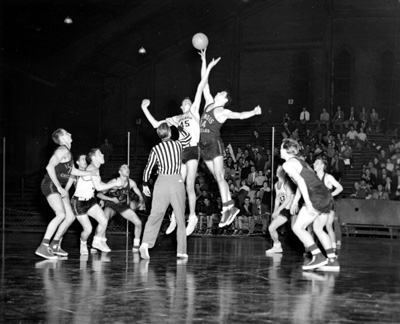 1953 With the men's basketball team nearing a 46-game losing streak, students organized a giant rally to give the team the enthusiastic support it didn't regularly receive. Before the February 11 game against the University of Illinois Navy Pier team, which had already beaten the Maroons once that year—and after consulting the director of student activities on how to organize a rally—students marched around campus carrying torches, flares, and signs proclaiming "Sink the Pier." Pumped, the basketball five pulled through, beating Navy Pier 65–52. The team, however, resumed its losing streak in its next (and rally-less) game.
1978 An associate professor and a doctoral student in human development argued that American culture was not as materialistic as many thought. The authors interviewed hundreds of Chicagoans in different age groups about their "most special objects," asking what they would pass on to their children or save in a fire. Children named pieces of furniture, stereos, and TV sets most often; parents chose furniture, paintings, and books; and grandparents picked photographs, books, and paintings. The researchers concluded that while many Americans owned objects of great financial value, their most prized possessions were objects that "are important because of their personal meaning, not just because of their exchange value."
1993 April's "Chicago Journal" reported a 4.5 percent increase in College costs. Tuition for 1993–94 was set at $17,910, room and board $6,130, and health-services and student-activities fees totaled $297, compared to the 1992–93 figures of $17,061, $5,940, and $285. Also going up were funds for financial aid, with $23.2 million earmarked for undergrad scholarships—a $1.8 million jump from the previous year. This April 2003–04 tuition was set at $28,689—more than $4,000 over 1993–94's total costs. Room and board will be $9,165. Bottom line: total costs are up 56 percent over 1993–94.
—D.G.R.