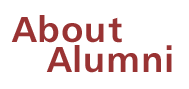 Cultural Studies
Gotta dance
Footloose? Check out the quads. When the Magazine asked photographer Lloyd DeGrane to gather winter-quarter images of Chicago students caught up in the dance, he had very little legwork to do. Instead the photo opps leapt out. Students salsa, they tango. Samba, rumba. Merengue, bachata, cha cha cha. They waltz, swing. Do ballet, modern, Middle Eastern dance. They step dance, clog. They break dance, tap. Compose, improvise. Dance for credit, for a cause. And they dance for fun.
—M.R.Y.

Breakdancer Mario Oliveros, a graduate student in MAPPS.
Click here for the rest of the slideshow.