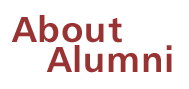 Architectural Details
Bridge over omlsted's waters
The bridge over Botany Pond was, as its faded stone lettering attests, a gift from the Class of 1922, which raised $900 to replace the wooden bridge then spanning the artificial body of water. The pond itself was part of a 1902 campus landscaping plan created by John C. Olmsted, the nephew and architectural heir of Frederick Law Olmsted, whose firm designed the grounds—as well as the lagoons—for the Columbian Exposition.
Asked to landscape the ten-year-old University, Olmsted called for a plan with simple geometric patterns of walks and drives, broad sweeps of natural landscape rather than individual showpieces, and a general softening of the campus's Gothic edges. As he wrote in his March 1902 report to Chicago's trustees, "[T]he comparative simplicity of some of the buildings, not to say the slight suggestion of clumsiness, seems to make it desirable to train vines upon the buidings."
Photo by Dan Dry
Olmsted also believed that landscaping should be done in concert with a building's architects and users, and in designing the Hull Biological Laboratories court he worked with botany professor John W. Coulter to create the water feature, whose borders were planted with water plants and waterside shrubbery while the pond was stocked with exotic flora from the botany department.
Members of the Class of 1922 gathered at "their" bridge on the afternoon of the 1923 Reunion's "Alumni Day," then marched together in the annual parade—where they won the banner for the largest class showing.
—M.R.Y.