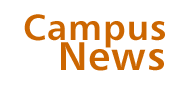 Chicago Journal

Tracking down a nation's treasures
For scholars concerned about how Iraqi antiquities weathered the war, the truth is hard to uncover. This past January, as the United States weighed the prospect of war in Iraq, Oriental Institute professor McGuire Gibson, AM'64, PhD'68, was among a group of archaeologists who provided Pentagon officials with the locations of thousands of Iraq's antique ruins, only 15 percent of which have been excavated. Gibson, president of the American Association for Research in Baghdad, and the other experts urged the official to comply with the 1954 Hague Convention and not target cultural sites.
[ more ]
Chicago Journal
---
---
"IN QUOTES"
Don't hold your breath waiting for a fearless American network to plunge into Colombia, or anywhere else the government isn't placing a high priority on, and demand to know, "What's going on here?"
—Ray Suarez, AM'93, senior correspondent for The NewsHour, in his in absentia keynote remarks—"Is the United States Media Paying Enough Attention to Latin America Post–September 11?"—at the Human Rights Program conference Colombia: Confronting Conflict, Striving for Peace. The war in Iraq kept Suarez from appearing in person.
I-House renovates with new funds
Home to Nobel laureates (Enrico Fermi, to name one) and poets (Langston Hughes), International House has played a special role in the life of the University since 1932, when John D. Rockefeller Jr. funded construction of the Holabird & Root design to promote international understanding. This April the University's trustees gave I-House a new lease on life, approving a $21 million budget to renovate the building's exterior, systems, and bedrooms.
[ more ]
On the homeland-security front
There's another stack of student files in Tamara Felden's mailbox, as there has been nearly every day this spring. The other six international-affairs staff mailboxes have files in them too: plain manila folders that tether the University's international students to their U.S. studies.
[ more ]
Q&A
Q & A - Building a bigger, better campus
Meredith Mack has been associate vice president for Facilities Services since 1999, overseeing more than $500 million in new construction, Chicago's largest-ever building campaign. Facilities Services supports the University in campus planning and construction. It operates and maintains 119 campus teaching, administrative, and research facilities and cultivates and maintains campus gardens and lawns. Facilities also manages outsourced projects such as custodial services and specialized construction and repair.
[ more ]
College Report
Summer grants inspire art
Sweet dreams are made of this / Who am I to disagree," the up-tempo Eurythmics song blares against the dark stage. A spotlight illuminates fourth-year Kay Perdue, in red V-neck and jeans, who begins pushing around the stage a white refrigerator on wheels. She dances vigorously to the 1980s rock number and then shoves the refrigerator away violently. Then she warms up to the large appliance, slithering against it, climbing on top of it. Jumping off, she resumes anger, giving the fridge five kicks.
[ more ]
University News
University of Chicago News Office
UCHICAGO.EDU
UCHICAGO.EDU is a joint project of the University of Chicago Magazine and the University of Chicago Alumni Association. Please send your comments and suggestions to uchicago-magazine@uchicago.edu.