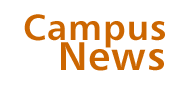 Chicago Journal

I-House renovates with new funds
Home to Nobel laureates (Enrico Fermi, to name one) and poets (Langston Hughes), International House has played a special role in the life of the University since 1932, when John D. Rockefeller Jr. funded construction of the Holabird & Root design to promote international understanding. This April the University's trustees gave I-House a new lease on life, approving a $21 million budget to renovate the building's exterior, systems, and bedrooms.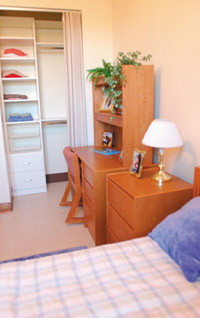 Photo by Dan Dry
Moveable furniture updates I-House bedrooms.
Improvements to the envelope of the neo-Gothic building at 59th Street and Dorchester Avenue will include restoring the limestone façade to comply with city high-rise standards, new and wider-opening windows, and new, non-leaking roofs. The project will also bring up to code the 70-year-old plumbing and electrical systems (much of the wiring is original to the building). The passenger elevators also will be upgraded, and the vintage freight elevator will be replaced.
The building's 500 bedrooms also will be refurbished. Along with new moveable furniture (replacing 38-year-old built-ins) and ceiling fans, rooms will be fitted with high-speed Internet connections. Not included in the $21 million but on the list of things to come is an upgrade of the building's public rooms.
The planned physical renovation has been accompanied by an overhaul of I-House's organizational structure. Both improvements underscore a commitment to renewing Rockefeller's vision of I-House as a vehicle to promote cross-cultural understanding among students, scholars, and Chicago citizens. Now home to more than 300 graduate and advanced undergraduate students and others, I-House also serves the greater Chicago community—offering hundreds of programs each year, including music and cultural performances, outreach with area international organizations and foreign consulates, and discussions and debates.
"With renovated facilities and a revitalized image," says Henry Pernet, AM'67, PhD'79, I-House director since December 2000, "I-House will truly be able to fulfill its mission to promote understanding and mutual respect among people of different backgrounds and cultures."
—M.R.Y.