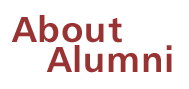 Deaths
FACULTY
Malcolm Cooper, associate professor and director of research in radiology and the Franklin McLean Memorial Research Institute, died March 20 from complications following surgery. He was 66. Cooper was a pioneer in using PET scans to understand brain function and the effects of both neuro-psychiatric medications and drugs of abuse. Educated at the University of Edinburgh, Cooper came to the United States in 1966, joining Chicago's faculty in 1976. A prolific author, he was a founding member of the Maryland Society of Nuclear Medicine, a trustee of the Society of Nuclear Medicine, and a member of the mental-health policy advisory group for Illinois Governor James Thompson. Among survivors are his wife, Joanie, four sons, and two grandchildren.
Donald W. Fiske, a professor emeritus of psychology who taught at Chicago for 55 years, died April 5 in Hyde Park. He was 86. His groundbreaking 1959 paper cowritten with Donald Campbell, "Convergent and Discriminant Validation by the Multitrait-Multimethod Matrix," helped establish the principle that researchers should use two or more methods in social-science studies, and his books—Face-to-Face Interactions: Research, Methods, and Theory (1977, with Starkey Duncan), Strategies for Personality Research (1978), and Interaction Structure and Strategy (1985, with Duncan)—established reliable methods of measuring personality traits. With bachelor's and master's degrees from Harvard, Fiske taught at Harvard and Wellesley before joining the U.S. Navy's aviation psychology section during WW II. He then taught at the University of Michigan, where he completed his Ph.D. in psychology in 1948, the same year he joined Chicago. In 1999 the psychology department, which he chaired from 1982 to 1985, established an annual lecture series in his honor. Survivors include his wife, Barbara Page Fiske; a son, a daughter, three granddaughters, three grandsons, one step-granddaughter, and one step-grandson.
D. Gale Johnson, the Eliakim Hastings Moore distinguished service professor emeritus in economics and former University provost, died April 13 in Amherst, MA. He was 86. An expert on agricultural economics, particularly in the former Soviet Union and in China, Johnson wrote or edited 22 books and edited the journal Economic Development and Cultural Change. An Iowa farm boy, he was encouraged to pursue economics by Nobel Laureate Theodore Schultz, with whom he studied at Iowa State, joining him on the Chicago faculty in 1944; the two worked together for nearly 50 years. A University stalwart, Johnson served as dean of the Social Sciences Division (1960–1970), economics chair (1971–1975 and 1980–1984), and provost (1975–1980). He also served as acting director of the University Library and vice president and dean of the faculties, and he helped found the Korean studies program in 1985, the same year he became director of the economics program in the College, a position he held until 2002. Johnson also served for many years as president of the South East Chicago Commission. Elected president of the American Economics Association in 1999, he was a member of the National Academy of Sciences, a frequent consultant to the World Bank, and an honorary professor at Beijing University. In 2000 he received the University's Quantrell Award for Excellence in Undergraduate Teaching. He is survived by a daughter, a son, and four grandchildren.
Mark L. Krupnick, professor emeritus in the Divinity School, died March 29 in Chicago of Lou Gehrig's disease, or amyotrophic lateral sclerosis (ALS). He was 63. A scholar of New York Jewish intellectuals, Krupnick was perhaps best known for his 1986 book Lionel Trilling and the Fate of Cultural Criticism (Northwestern University Press). The child of Yiddish-speaking immigrants, Krupnick was raised in New Jersey. During college he took two years off to work for the New York Post's sports desk and frequent cafés and bars in Greenwich Village, graduating from Harvard in 1962. After earning his doctorate at Brandeis University, he was a Fulbright scholar at the University of Cambridge. He taught at Smith College, Boston University, the University of Wisconsin–Milwaukee, and the University of Illinois–Chicago before joining the Divinity School in 1990. An inveterate essayist, Krupnick, diagnosed with ALS in 2001, began writing about death and the obituary as an art form. Weeks before his death he finished the manuscript for an essay collection, Jewish Writing: The Deep Places of the Imagination, to be published by the University of Wisconsin Press. Survivors include his wife, Jean. K. Carney, AM'84, PhD'86; son Joseph Carney Krupnick, a Chicago graduate student in sociology; his mother, and two sisters.

STAFF
Catherine ("Kay") White Cockburn, a College recruiter and admissions officer in the 1960s and 1970s, died March 2 in Lake Placid, FL. She was 91. During World War II she joined the Navy and was in the first group of women officers in the Coast Guard. She spent 36 years as a guidance counselor and teacher with the Montgomery County (MD) public schools before joining the University. She lived in Rockville, MD, from 1931 until the 1970s, when she moved to Florida.
Adolf Sprudzs, retired foreign-law librarian, died February 12 in Chicago at age 80. Leaving his native Latvia in 1935 Sprudzs attended law school in Tuebingen, Germany, and received bachelor's and master's degrees in economics and international relations from the Catholic University of Louvain (Belgium). Moving to Chicago in 1956 he earned a library-science degree from Rosary College (now Dominican University) and began working as a law librarian, first at Northwestern University and then at the University of Illinois, Urbana. He joined Chicago in 1967, retiring in 1999. A past president of the International Association of Law Libraries, he received an honorary doctorate from the Latvian Academy of Sciences (2001) for his work in helping to develop a Latvian National Library in Riga and a distinguished-service award from the American Association of Law Libraries (2000). Survivors include his wife, Janina; two sons, Ugis Sprudzs, AB'76, MAT'80, MBA'84, and Peteris Sprudzs, AB'82, MBA'85; two daughters, including Rita Sprudzs, AB'81; and six grandchildren.

FRIENDS
Marie Louise Rosenthal, a life member of the University Library Visiting Committee, died March 20 in Tucson, AZ. She was 95. The lifelong Chicagoan's many philanthropies included the Field Museum, the Chicago Symphony Orchestra, the Art Institute of Chicago, and the Newberry Library, as well as the University, where she funded a library book fund and belonged to the Women's Board. Survivors include a daughter, seven grandchildren, and two great-grandchildren.

1920s
Louise Mueller Phillips, X'27, died February 21 in Los Altos, CA. She was 97. A homemaker who worked part time as a bookkeeper and loved bridge and travel, she was an accomplished pianist who first performed in public in 1985; the last decades of her life included three piano engagements each week. Survivors include a daughter and two grandsons.
Nancy Farley Wood, MAT'27, an early feminist who worked on the Manhattan Project, died March 19 in Baroda, MI. She was 99. Trained as a teacher, the mother of five was recruited to work on the Manhattan Project, helping to design and build radiation detectors. In 1949 she founded the N. Wood Counter laboratory, which supplied radiation detection-instruments to scientists around the world, running the Hyde Park firm until she retired at age 87. Active in feminist protests in the 1960s and 1970s she served as the national secretary of the National Organization for Women. Survivors include a son; three daughters, including Elizabeth Wood Trimm, AB'51; 14 grandchildren; and 15 great-grandchildren.

1930s
Gertrude Huebsch Gendel, PhB'31, died February 2 in Chicago. She was 92. After graduate studies in social work, she worked for more than 25 years for the Illinois Bureau of Employment Security. In retirement Gendel's activities included work as a potter, a volunteer in Chicago preschools, and a consumer advocate for radio station WBBM. Survivors include a sister-in-law, a niece, and a nephew.
Esther Feuchtwanger Tamm, PhB'33, of Atlanta, died March 25 at age 90. The retired teacher majored in French at Chicago, where she was one of the first Hutchins scholars, president of the Women's Athletic Association, and a tennis champion. Among survivors are a son, Sidney Tamm, PhD'66; two daughters; and two grandchildren, including Ingrid Tamm-Grudin, AB'93.
Lewis G. Groebe, AB'34, JD'35, an attorney specializing in corporate law and savings & loans, died October 6 in Palm City, FL. He was 89. After graduation Groebe joined the law firm of Ungaro and Sherwood and rose to partner. Enlisting in the Army in 1944, he fought in Europe during WW II, receiving a Bronze Star and Presidential Unit Citation. He is survived by a daughter; two sons; and six grandchildren. (This corrects an item in the April/02 issue.—Ed.)
Byron S. Miller, AB'35, JD'37, an attorney who helped write legislation that created the Atomic Energy Commission, died March 3 in La Jolla, CA. After working for the federal office of War Mobilization and Reconversion during WW II, Miller became an attorney for the American Jewish Congress in Chicago. As a managing partner at the law firm of D'Ancona & Pflaum, he continued to do volunteer work for the American Jewish Congress and the American Civil Liberties Union. Among survivors are his wife, Jeanette Rifas Miller, AB'36, JD'37; three daughters, including Theresa Miller, AB'63; two grandchildren; and two great-grandchildren.
Norman Panama, AB'36, screenwriter and director, died January 13 in Los Angles. He was 88. With Melvin Frank, PhB'34, Panama was part of a comedy writing team that began with radio and vaudeville sketches. During WW II Panama wrote for American Armed Forces radio. After the war he and Frank moved to film, and their credits included Road to Utopia (1945), Mr. Blandings Builds His Dream House (1948), and (with Norman Krasna) White Christmas (1954). The team also wrote and produced the book for the Broadway musical L'il Abner. Survivors include a son and a daughter.
Delphi Elizabeth Snow, AM'38, a retired language teacher, died February 1 in Oak Park, IL. She was 90. After graduating from Oberlin College in 1934, Snow taught for a year in a French school north of Paris. She then began a 32-year career teaching French and English at Glenbard High School in Glen Ellyn, IL. She enjoyed bridge, golf, and the arts, and in 1995 she became a charter member of Women Leaders in Philanthropy, a group helping to develop the unrestricted endowment of the Oak Park–River Forest Community Foundation. Survivors include two nephews, a niece, and a grandniece.

1940s
H. Marvin Daskal, SB'40, MD'42, of Stratford, CT, died February 9. He was 83. A physician who served in the European theater during WW II, he had a private practice in Chicago for many years, then served as chief of staff and assistant chief of staff at Veterans Administration hospitals in Chicago, Connecticut, and Brooklyn. Survivors include his wife, Fern; a daughter, Diane D. Rubin, AB'67, a son; a brother, Melvin H. Daskal, PhB'45, MBA'47; and four grandchildren.
Joseph Wells Bishop, MBA'41, died February 16 in Doylestown, Pa. He was 90. After earning a degree in hospital administration at Chicago, he served as a lieutenant in the Army Medical Administration Corps during WW II. He spent his career in Pennsylvania, serving as superintendent of Wyoming Valley Hospital, director of the Community Medical Center in Scranton, and as assistant executive director at Abington Memorial Hospital. Active in many professional associations, he was a past president of the Hospital Association of Pennsylvania. Survivors include his wife, Emily; a son, a daughter, two sisters, and three grandchildren.
Robert W. Jamplis, SB'41, MD'44, died February 3 in Woodside, CA, at age 82. Jamplis, whose U of C schooling began as a Lab Schools kindergartner, was a member of the Maroons' last Big Ten football team. Following service in a naval hospital during WW II, he earned a master's in surgery and surgical pathology from the University of Minnesota. After a 1952–54 tour of duty as a naval lieutenant in the Pacific, he joined the Palo Alto Medical Clinic as a general and thoracic surgeon. A longtime clinical professor of surgery at Stanford University, Jamplis lobbied to change California law to permit not-for-profit foundations to support medicine. Named the executive director of the Palo Alto Medical Foundation in 1966, he retired as its president and CEO in 1999. Survivors include his wife, Cynthia, a son, a daughter, three stepsons, and five grandchildren.
Allen N. Wiseley III, SB'42, MD'44, a retired physician, died March 8. He was 81. In 1941 Wiseley captained the last golf team fielded by the University. For more than 40 years he practiced medicine in Missoula, MT. Survivors include his wife, Marceil, and three sons.
Lawrence J. Bates, SB'43, died February 11 in Huntington, NY. He was 81. After serving as a naval officer in the Pacific during WW II, he earned a degree in naval architecture and marine engineering from the University of Michigan. In 1951 he began a 35-year career at the American Bureau of Shipping, including 13 years in London, where he helped develop the rules governing the hull construction of super tankers; he retired as executive vice president in 1986. Bates, who began to race small sailboats in 1954, was active in U.S. and U.K. class associations for 35 years, belonging to several yacht clubs. Survivors include two sons and his companion, Mary H. McLaughlin.
Virginia Butts Berger, AB'44, a public-relations executive, died February 2 in Chicago. She was 80. Her career in public relations began in 1946 and included writing and on-air appearances at WBBM-TV; in 1963 she became director of public relations for Field Enterprises, which owned the Chicago Sun-Times, Chicago Daily News, and WFLD-TV; in 1974 she was named vice president, continuing in the post until 1984. Trained in ballet, she did daily barre exercises until 2000. Her husband, Jack Berger, SB'44, MD'46, died in 2001.
Albert R. Hibbs, SM'47, a space scientist, died February 24 in Pasadena, CA. He was 78. Hibbs, who earned his undergraduate and doctoral degrees from the California Institute of Technology, joined the Jet Propulsion Laboratory in 1950 as a research engineer. System designer for Explorer I, he served as a NASA spokesperson, explaining space flight to the public, a role that led to a Peabody Award–winning job as host of the 1960s NBC children's program Exploring. Author of many scientific papers and two textbooks, he cowrote an undergraduate text with his friend Nobel laureate Richard Feynman, and he wrote a foreword to Feynman's 1985 book, Surely You're Joking, Mr. Feynman! Survivors include his wife, Marka; a daughter, a son, a stepdaughter, a stepson, and three grandchildren.
Kirk Sattley, PhB'47, SB'50, a computer scientist in Wakefield, MA, died in August 2002. He was 74. After serving with the U.S. Army Intelligence Corps in Germany, he traveled for two years before returning to the U of C, where he spent the next five years as a computer programmer. In 1961 Sattley joined a new systems software company, working first in "syntax-directed" compiler design and later on programming environments for the computer language ADA. His hobbies included amateur radio, flying single- and multi-engine aircraft, traveling, classical music, reading, and following televised international news in German, French, Italian, Spanish, and Russian. Survivors include his wife, Joanne, and a son.
Robert E. Lamitie, AB'48, of Leadville, CO, died January 26. He was 76. Lamitie served in the U.S. Navy in WW II and Korea. A specialist in education planning and finance who had a master's in education from Springfield (MA) College and a doctorate from Teacher's College, Columbia University, he held teaching and administrative positions in New York and Massachusetts. He also served as New York State's assistant commissioner of education (1972–84) and Connecticut's associate commissioner of education (1984–88). In retirement he taught English in China for five years. He volunteered with the National Ski Patrol for more than 30 years and was active in the Democratic Party, a member of the Lions Club, and an ambassador at Ski Cooper. Survivors include his wife, Margaret; a son; three daughters; four grandchildren; and a sister.
Marshall Pattullo, SB'48, MD'52, an orthopaedic surgeon, died February 1. He was 81. Originally a member of the Class of 1943, he interrupted his studies to train with the Naval Air Corps during WW II. From 1957 until 1977 he practiced at Blodgett Hospital in Grand Rapids, MI. He then worked for 20 years as a medical consultant in legal cases. An epicure who found local restaurants wanting, from 1974 to 1979 he ran his own, Pattullo's, in Rockford (MI) with his wife as chef. A volunteer with Senior Neighbors and the Kent County Literacy Council, he also served on the Grand Rapids Library Foundation. Among survivors are his wife, Josephine Wiener Pattullo; six children, including Amy Pattullo, AM'82; two brothers, including Edward Pattullo, AB'49; 13 grandchildren; and two great-grandchildren.
Robert C. Spiker, SM'48, of Virginia Beach, VA, died December 8. He was 81. A retired lieutenant colonel in the U.S. Army, Spiker majored in chemistry and physics at West Virginia University and received his master's in nuclear physics from the U of C. The WW II and Korean War veteran received the Silver and Bronze Star as well numerous other awards and commendations including the Purple Heart and the Croix de Guerre Medal. After leaving the military, he worked for the U. S. Civil Service as a research analyst, retiring in 1986 to Albuquerque, N.M. An avid bridge player, he was awarded a life master certificate. Survivors include his wife, Dorothy, a daughter, two sons, two stepdaughters, a sister, five grandchildren, and two great-grandchildren.
Harmon Craig, PhB'49, SM'50, PhD'51, a pioneer in chemical oceanography, died March 14 in La Jolla, CA. He was 76. Entering the University in 1943, he served in the U.S. Navy during WW II and did research at the Enrico Fermi Institute until 1955, when he joined the Scripps Institution of Oceanography. Over the next 47 years he led scientific expeditions to Tibet, Polynesia, and the Great Rift Valley in East Africa. In 1969 Craig helped demonstrate that the isotope helium-3, trapped in the Earth's interior at the time of its formation, was being released from mid-ocean volcanoes and sea-floor spreading centers. He participated in the Geochemical Ocean Sections Study, a global investigation launched in 1970 that produced the most complete set of ocean chemistry data ever collected. He also showed that the atmosphere's methane content has doubled over the past 300 years—reinforcing evidence of the greenhouse effect. A member of the American Academy of Arts and Sciences and the National Academy of Sciences, he was the first geochemist to win the Balzac Prize (1998), and he received the V. M. Goldschmidt Medal of the Geochemical Society and the Arthur L. Day Medal of the Geological Society of America. His honorary degrees include one awarded during Chicago's Centennial celebration. Survivors include his wife, Valerie Kopecky Craig, MBA'48; three daughters; a brother, John R. Craig III, PhB'49, SM'50; and four grandchildren.
Eugene Fox, X'49, an immunologist turned yacht broker, died February 24 in Kensington, CA. He was 75. As part of a Chicago research team in the late 1960s and early 1970s, Fox developed a vaccine for strep throat—an approach that lost out to cheaper antibiotics. In 1978 he joined Cutter Laboratories' vaccine division. Upon retirement he and a partner bought and refurbished a sailboat, which they then sold, and in 1985 Fox, a lifelong sailor, went into boat brokering full time. Survivors include his wife, Eloise, a daughter, a son, two grandchildren, and a sister.
Esther Milner, PhD'49, professor emerita at Brooklyn College, died February 24 in Hudson, NY. She was 84. Born in Alberta, she was a member of the Canadian civil service during World War II. After receiving her doctorate from the Committee on Human Development she taught at Atlanta University, the University of Alberta, and Brooklyn College. The author of three books, including The Failure of Success: The American Crisis in Values (1959), she wrote pioneering papers on reading readiness and parental interaction, social irresponsibility among those in higher-status occupations, and citizen-scientist collaboration. A visiting fellow in Scotland and Tasmania, Milner retired in 1976 to Hudson, where she was active in music societies, environmental causes, and the local library. She also established scholarship funds at several institutions, including the University and Bard College.

1950s
Ruth Rudys Ferro, AB'50, a retired librarian and teacher, died March 7. She was 72. (Friends also knew Ferro as Ruth Rudys Krisciunas and Ruth Rudys Abbate.) After earning a master's in library science from Rosary College (now Dominican University) in 1970, she worked for the LaGrange Public School District in suburban Chicago. When she retired in 1995 she taught English as a second language and enjoyed line dancing, the theater, and the Lyric Opera. Survivors include three sons, including Kevin Krisciunas, AM'76; a stepdaughter; stepson; and four grandchildren.
Helena Znaniecka Lopata, PhD'54, a sociologist known for her pioneering studies of homemakers, died February 12 in Milwaukee. She was 77. Born in Poland to an American mother and a Polish father, as a teenager she and her mother spent time in a Nazi concentration camp before they were allowed to join her father, a sociologist at the University of Illinois at Urbana-Champaign. In 1969 she joined the sociology department at Loyola University Chicago; two years later her groundbreaking work, Occupation Housewife, was published. Lopata also studied widows, grief, loneliness, aging, families, and gender, and did research in Egypt, South Asia, the Middle East, Mexico, India, and Hungary. Named Loyola faculty member of the year in 1975, she was a past president of groups including Sociologists for Women in Society and the Illinois Sociological Association. Survivors include a daughter, a son, and three grandchildren.

1960s
Alvin W. Skardon, AM'47, PhD'60, a retired history professor, died October 2 in Charleston, SC. He was 89. Skardon, who served in the Army during WW II and was captured during the Battle of the Bulge, was an adviser to International House students (1949–1955) while at Chicago. An urban historian, he was professor of history at Youngstown University and a visiting professor at Louisiana State University. Survivors include a stepson and a stepdaughter, a sister, and two brothers.
Hoda J. Kaplan, AB'66, AM'68, AM'78, died August 21 from injuries suffered in an automobile accident. She was 57. While a graduate student in the Committee on Social Thought she taught at the University of Illinois, the University of Chicago, and the Urban Skills Institute. In 1978 she joined Chicago's Department of Public Works; as a liaison with the subway renovation program, she discovered her passion for subways. In 1984 she moved to Brooklyn, NY, and worked for the NYC Metropolitan Transit Authority, responsible for long-range planning on IRT line construction projects. Kaplan, who learned to sail with the American Youth Hostel program in Chicago, racing in Lake Michigan and teaching sailing with AYH, was captain of the Sunnyside, a cat boat she co-owned and moored in Long Island Sound; for 15 years she volunteered on the restoration crew of the South Street Seaport Museum's Watertree, a full-rigged ship built in 1885. She also volunteered at a soup kitchen and a shelter for homeless women in Brooklyn. She is survived by her sister, Laura K. Kaplan, AB'69. (This corrects an item in the December/02 issue.—Ed).
Michael C. Weinberg, PhD'67, died of cancer in December in Tucson, AZ. A professor in materials science and engineering at the University of Arizona, he specialized in the field of ceramics, including the nucleation and crystallization of glasses. Survivors include his wife, Joan.

1980s
Patricia Ann Schwalm, PhD'81, of Shabbona, IL, died November 29. She was 53. After receiving her degree in evolutionary biology, she taught at Chicago for a year as an instructor. In more recent years she was the proprietor of the Vast Vaseland Antiques, specializing in American art pottery. Active in the Garden Clubs of Illinois and other environmental organizations, she was also a horsewoman, competing in endurance races and horse shows on her two Morgan horses. She is survived by her husband, Peter Dordal, SB'78, AM'78; her son and daughter and their father; her brother and sister, and her parents.
Anthony G. Kalinoswki, PhD'82, of Belmont, MA, died February 9 in a diving accident off Cape Ann, MA. He was 51 and an instructor in psychology in the Department of Psychiatry at Harvard Medical School. Survivors include his wife, Barbara, two daughters, a brother and a sister, and his mother.

1990s
Loren Butler Feffer, PhD'92, died of cancer January 20 in Long Branch, NJ. She was 40. An independent scholar and musician, she had been a lecturer in history and sociology of science at the University of Pennsylvania and a postdoctoral fellow at the IEEE Center at Rutgers University. With a bachelor's degree from Princeton University and a master's from the University of Michigan, both in mathematics, she wrote widely on the history and philosophy of science, especially the history of mathematics, and her articles appeared in ISIS, Historical Studies in the Physical Sciences, Historia Mathematica, and Spectrum. She played violin for the Monmouth (NJ) Symphony Orchestra. Survivors include her husband, Stuart Feffer, AB'88, her parents, a brother, and a sister.