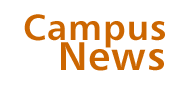 For the record

New dean of Physical Sciences
Robert Fefferman, the Louis Block professor in mathematics, becomes dean of the Physical Sciences Division July 1, succeeding David Oxtoby, who is leaving Chicago to head Pomona College. Fefferman, who joined the Chicago faculty in 1975, specializes in harmonic analysis, partial differential equations, and probability theory. A former chair of the mathematics department, the Princeton Ph.D. received a 1982 Quantrell Award for teaching and has worked with math education in public schools for 15 years.
Summer dig
Post-convocation construction includes the digging of several trenches through the main quadrangle to install new steam and water tunnels. The work, which still permits pedestrian access, will be completed by the start of fall quarter.
Economist honored
Steven Levitt, the Alvin H. Baum professor in economics and the College, has received the American Economics Association's John Bates Clark Medal.The biannual medal honors an outstanding U.S. economist under age 40. Levitt studies the economic aspects of crime, corruption, and education.
Postponed poststructuralism
French philosopher Jacques Derrida will see an old text take on a new meaning as the University of Chicago Press publishes the English version of his 1953–54 doctoral dissertation this June. Derrida's first book-length work, The Problem of Genesis in Husserl's Philosophy, was not published in France until 1990.
New arrival in OB-GYN
This April Arthur F. Haney joined the U of C Medical Center as chair of obstetrics and gynecology. Haney, who comes to Chicago from Duke University, is a specialist in reproductive endocrinology, infertility, and the prevention of adhesions following gynecological surgery.
Hard-boiled professor
Sara Paretsky, AM'69, MBA'77, PHD'77, author of the V. I. Warshawski detective novels, taught creative writing to a group of College students this winter quarter. Paretsky, who last year received the British Crime Writers Association's Cartier Diamond Dagger Award for lifetime achievement, was a visiting professor at the Franke Institute for the Humanities.
Honoring Hanna Holborn Gray
The Andrew W. Mellon Foundation has made a $3 million grant to establish the Hanna Holborn Gray Advanced Graduate Fellowships in the Humanities and Humanistic Sciences. The grant, which will support research and dissertation work, marks the former Chicago president's retirement as chair of Mellon's board of trustees.
Quiz whiz kids
Only two teams have won all three national university quiz competitions in the same year—including Chicago in 1999. This year's Chicago team came close, winning both the College Bowl, Inc., and the National Academic Quiz Tournament. The team clinched the CBI title with a 400-to-195 win over the University of Florida and glided through the NAQT unbeaten. The stumbling block to triple victory was the Academic Competition Federation, where Chicago placed fifth.

The philosopher-playwright
Martha Nussbaum, the Ernst Freund distinguished service professor of law and ethics, has been tapped to serve as a celebrity playwright for Victory Garden's 13th annual Chicago Stories gala benefit. Nussbaum joins the ranks of other Chicago elites who have participated in the event, including the Rev. Jesse L. Jackson and Chicago Sun-Times film critic Roger Ebert, X'70.
Hassan's legacy
Shakeela Hassan, professor emeritus in anesthesiology and critical care, recently oversaw a grass-roots fund-raising effort to help fund the film Muhammad: Legacy of a Prophet, which aired in December on PBS. Hassan hopes the documentary will counter misconceptions about her faith and unite the Muslim community.
Move over, Doogie Howser
This June the Pritzker School of Medicine will enroll its youngest student ever, 12-year-old Sho Yano. The prodigy, who earned his undergraduate degree at Loyola University in just three years, will complete a Ph.D. before beginning his M.D. program, postponing contact with patients until he is older.
All that jazz
Newly discovered compositions by Billy Strayhorn, Duke Ellington's arranger, have been donated by his family to the University's Chicago Jazz Archive. The works, many of which have never been performed or recorded, will allow researchers to study Strayhorn as a composer in his own right.
Merit-based rankings
This year's crop of College first-years included 189 National Merit scholars. Chicago ranked fourth in number of Merit scholars enrolled, preceded by Harvard (396), University of Texas at Austin (266), and Stanford (223).