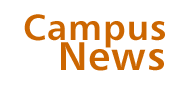 Chicago Journal

Q & A - Building a bigger, better campus
Meredith Mack has been associate vice president for Facilities Services since 1999, overseeing more than $500 million in new construction, Chicago's largest-ever building campaign. Facilities Services supports the University in campus planning and construction. It operates and maintains 119 campus teaching, administrative, and research facilities and cultivates and maintains campus gardens and lawns. Facilities also manages outsourced projects such as custodial services and specialized construction and repair.
Before joining the University, Mack—who holds a B.A. from Stanford and an M.P.P. from Harvard's Kennedy School of Government—was the budget director and chief administrative officer for the Chicago Park District. As this issue went to press, Mack announced that she would be leaving the University on June 30 to take a similar post at the Art Institute of Chicago. Here's what her successor can expect.
Can you bring us up to date on the University's current building projects?
The Ratner Athletic Center is scheduled to open fall 2003, the Graduate School of Business building opens fall 2004, and the Interdivisional Research Building (IRB) opens summer 2005. Comer Children's Hospital, which is not part of our budget, will open fall 2004. We also have a huge project this summer in the quads: updating electrical utilities, installing a chiller line, installing a steam line for the IRB, and repairing a crumbling tunnel. We start the day after convocation and will be done and landscaped when school starts.
What is a typical day like for you?
My days aren't very typical because Facilities manages a range of things from new construction to the daily operations of all the buildings—making sure the heat's working, making sure they're cleaned by the custodians—parking, and safety, which means environmental health and safety issues. So depending on what is happening, I might be going to budget meetings or I might be dealing with an emergency.
Today I'm meeting with a group that's figuring out our cost of doing business so we can look at our rates for charging departments. We charge for services over and above the standard level, such as getting an office repainted sooner than the Facilities budget allows. We charge on a flat hourly basis to recover our costs. We need to be sure that we recover our full costs but we don't run a profit on these projects.
Describe one hidden and particularly hairy aspect of your job.
Environmental safety, or how the University manages the purchase, storage, and disposal of chemical and radiation waste. We have a whole department dedicated to that, and it goes very smoothly, but it is very time- and effort-consuming.
The worst thing is parking. Everyone is concerned about parking. Everyone needs parking. There's not enough parking. That's true on all urban campuses. The situation got much better in January 2001 when we opened the 55th Street parking structure, which added a net 500 parking spots. But that structure is almost full now, and there's never parking on the streets. So we're about to be back in the position we were in three years ago, needing more parking. We'll never be able to guarantee everyone a parking spot, but I suspect we'll build more parking eventually.
Where does the lion's share of Facilities Services' energies—and budget—go?
Most of our energies go into daily operations. Overall we have 200 staff, 150 of whom manage buildings, run the steam plant, and do tradeswork like carpentry, electrical, and landscaping and grounds. Neck-in-neck with operations is utilities. The Facilities operating budget for the campus overall in 2003 was $48 million, including about $14.5 million for daily operations and $27 million for utilities.
What project is most exciting in terms of its campus impact?
The Interdivisional Research Building is a very big building that is going to have a huge impact on research. Many of our science buildings are more than 30 years old, and you can't do modern science in those labs without spending quite a bit of money. The IRB will replace a number of these labs. Then there's the athletic center. It's a striking building, and it will make a big difference in the day-to-day lives of students, faculty, and staff.
Has the downturn in the economy slowed campus construction?
It hasn't. We're completing all the buildings that we designed and planned on. It's a good time to be building for a major institution. What had been a problem was the building boom across the city. It took longer than anyone anticipated to get building permits. The city recently overhauled its permitting process, and we just got our permit for the IRB a month ahead of projections. The fast turnaround is due to both the city's improved process and a slow-down in the building boom. With the construction slow-down our bids also came in lower on the IRB. During a boom construction firms have plenty of work and bids are high. Now we're a big builder in the city at a time when others are canceling projects. We're moving ahead, and that has worked to our advantage.
What do you say to alumni and others who lament what they perceive to be "ugly" new buildings?
People still stop me in Hyde Park to tell me that about Max Palevsky. But you can't really measure the impact of architecture in the first months after it goes up. You have to give it a few years. Frank Lloyd Wright's buildings were unpopular when they first went up. Max is something new and different for the campus—there aren't a lot of orange-brick buildings with pink and yellow trim. Students love living there. That was the goal, to make a building that felt like a home on campus.
One of the best things to come out of this building campaign is the new Bartlett quad. There are three radically different buildings on the site surrounding it, which is hard to do and make it feel right. But with Palevsky, Bartlett, and Regenstein, it works, and students have loved it from Day One.
The master plan recognizes that the campus is laid out in collegiate gothic style: buildings created around quads. We've tried to honor that. So while new styles of architecture are used, the resulting quads have proportion and scale similar to those on the original campus. We're very careful to respect that tradition.