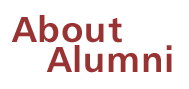 Cultural Studies
Life of the eccentric
Jump rope using human ropes. Recite monologues from Glengarry Glen Ross. Explain string theory using only sock puppets. Build a rickshaw and carry passengers around the quads as part of SHAT, the ScavHunt Authority for Transit.
The directives, of course, are from the 17th annual U of C Scavenger Hunt, possibly the world's largest and certainly one of the most challenging. This year the Max Palevsky team took first place in the May 8–11 contest, garnering the most points from the 324-item list and proving once again, as the New York Times put it in 1999, that "Chicago students can have fun if they really put their minds to it." —A.B.
Photos by Lloyd DeGrane
Reed Aronson, John Gabriel, and Scott Weese, all first-years, sport bubble wrap for the fashion show.