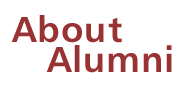 Deaths
FACULTY
Erika Fromm, a professor emeritus in psychology, died May 26 in Chicago. She was 93. A hypnosis expert, she edited journals and authored several books on the subject. At age 24 she completed her Ph.D. in psychology at the University of Frankfurt, corresponding on projects with both Freud and Einstein. In 1933 she left her native Germany for the Netherlands, and in 1938 she and her husband moved to the United States. Fromm worked as a University research assistant until 1940, joining the faculty full time in 1961. She received several honors, including an American Psychological Association award for outstanding contributions to psychoanalysis. Survivors include a sister, three brothers, two grandsons, and two great-grandsons.
1920s
Leon H. Lewis, PhB'28, an advertising executive, book editor, volunteer, and jazz enthusiast, died June 12 in Highland Park, IL. Lewis's student days coincided with the golden era of Chicago jazz, and he paid his tuition by playing for campus dances with his band. He spent part of his advertising career with Selmar Musical Instruments, where he met Louis Armstrong. After retirement he put his knowledge of South Side jazz on paper, donating maps of clubs and information on their performers to the University's Chicago Jazz Archive. He is survived by his wife, Elinor Weiss Lewis, X'39; a daughter; and a son.
1930s
Blair Plimpton, SB'30, AM'38, PhD'57, died May 22 in Seattle. He was 94. Plimpton's course of study at Chicago began in the Lab Schools. When, during the depression, he couldn't find work with his geology degree, he earned a teaching certificate and then taught high-school math and science in Wisconsin and Illinois. During his 23 years as superintendent of District 64 in Park Ridge, IL, he introduced special-education programs and volunteered for numerous organizations. His wife of 56 years, Lucile, died in 1994. Plimpton is survived by a daughter, two sons, and five grandchildren.
John Post, SB'32, MD'37, died June 3 in Peoria, AZ. He was 91. Post attended the Lab Schools, the College, and the medical school. After internships in St. Louis and Chicago, he joined his father in private practice, also serving on the staff of Presbyterian Hospital (now Presbyterian/St. Luke's). After WW II he became the medical director for Zenith Radio Corp. and the president of the Medical Director's Association, the Chicago Association of Industrial Physicians, and the American Association of Senior Physicians. Survivors include two daughters, two sons, seven grandchildren, and two great-grandchildren.
Charlotte Sutherland Portmann, PhB'33, died in Sebastopol, CA, July 29, 2002. She was 90. Portmann moved to San Francisco in the 1930s and remained in California until her death. An advocate for peace and justice, she was an avid letter writer on political and social issues. She is survived by a daughter and three grandchildren.
Robert W. Milow, SB'35, a Ryerson Steel executive, died January 12 in Chicago. During WW II, Milow served as a U.S. Army ordnance officer and was promoted to captain. He then worked as a sales executive for Ryerson, retiring in the late 1970s. In retirement Milow served on his town's commission, volunteered at the local hospital and Helping Hand, and made recordings for the blind. He enjoyed golf and was a member of the local Kiwanis Club. Survivors include his wife, Fran Milow, and two daughters.
Burton B. Moyer, AB'39, a civil servant, died May 17 in Arlington, VA. He was 85. After serving in the Air Force during WW II, Moyer received an M.A. in public administration from American University. He began a career in federal service and by his 1971 retirement was responsible for banking services at overseas military bases. A generous contributor to volunteer agencies, he was strong civil-rights advocate. Moyer, whose twin brother, Robert R. Moyer, AB'39, died in 1985, is survived by his sister-in-law, Caroline G. Moyer, AB'41.
1940s
Henry Etten McWhorter, SB'42, MD'44, a plastic surgeon, died March 6. He was 81. After an internship at Los Angeles County Hospital and a residency at Presbyterian Hospital (Chicago), McWhorter served as a U.S. Navy medical officer from 1946 to 1948 and then as a general- and plastic-surgery fellow at the Mayo Clinic from 1948 to 1954 before opening a private practice in Toledo, OH. The author of several articles, he served on professional and community boards. He is survived by his wife, Jeanne Kreuder McWhorter, X'43; a son; a daughter; a sister; two brothers, including John McWhorter, AB'39; and two grandchildren.
Jack J. Roth, AB'42, PhD'55, a retired history professor, died May 7 in Beachwood, OH. He was 82. Roth, who studied at the Sorbonne, wrote two books and in 1979 directed a six-week festival in Cleveland on surrealism, later the subject of his PBS award-winning documentary film, In Pursuit of the Marvelous: The Persistence of Surrealism. Roth chaired the history department at Roosevelt University before joining Case Western Reserve University in 1968, where he remained until his 1991 retirement. Survivors include his wife, Sheilagh, a stepson, a stepdaughter, a sister, a brother, and four grandchildren.
Calvin Sawyier, AB'42, AM'42, a lawyer and advocate for the preservation of public land, died May 28 in Chicago. He was 81. Sawyier earned his Chicago degrees while in the U.S. Navy. He received his law degree from Harvard and then joined Chicago's law faculty. In 1949 he joined the Chicago law firm Winston & Strawn and became a partner in 1954. During his career in appellate litigation, he worked pro bono promoting racial justice and civil rights. He is survived by his wife of 60 years, Fay Horton Sawyier, AB'44, PhD'64; his daughter, Anne Terry Sawyier Straus, AM'70, PhD'76; three sons, including Michael Tod Sawyier, JD'72; two brothers; a sister; 12 grandchildren; and three great-grandchildren.
Jerome "Jerry" Gilbert, AB'46, died June 10 in Walnut Creek, CA. He was 87. He taught special education before earning a master's from Northwestern University and a Ph.D. in education from Harvard University. In 1946 he was recruited by the University of California, Berkeley, to head a demonstration school, where he developed a reading program and a teacher's-aide program, hiring parents to help out in the classroom. He later became principal of Whittier Elementary, retiring in 1982. Gilbert was a member of President Kennedy's Committee on Juvenile Delinquency and Youth Crime and was named 1979 Administrator of the Year by the Association of California School Administrators. From 1984 to 1996 he served as president of the Berkeley Retired Teachers Association, helping to acquire a cost-of-living allowance for the pensions of California teachers. He is survived by two daughters, a son, two stepdaughters, a stepson, five grandchildren, and one great-granddaughter.
Robert E. Schreiber, X'46, died August 2, 2002, in Illinois. He was 83. Earning a bachelor's degree at Northwestern University and a master's degree in education from the University of Illinois, Schreiber taught at Stevens College in Columbia, MO, where he also hosted a symphonic radio show. Returning to Illinois, he spent most of his career working in the libraries of Northern Illinois University. Active with his community church, he enjoyed traveling and collected model trains. Survivors include his wife, Averil Stephenson Schreiber, AB'53, three daughters, two sons, one stepson, and seven grandchildren.
Howard S. Frazier, PhB'47, died March 23 in Winchester, MA. He was 77. A professor of medicine and health at Harvard University, he conducted research at Massachusetts General Hospital, Harvard's biophysics lab, and at Beth Israel Hospital in Boston. He cowrote the textbook Medicine Worth Paying For and was a fellow at the Institute of Medicine. He is survived by his wife, Lenore Callahan Frazier, AB'47; a daughter; two sons; his brother, Robert Frazier, PhB'43, SB'45, MD'47; his sister, Harriet Frazier Beaubien, AM'49; and ten grandchildren.
Sheldon Messinger, PhB'47, a law professor emeritus at University of California, Berkeley, died March 6 in Berkeley, CA. He was 77. Messinger's 1951 bachelor's degree and 1969 Ph.D. in sociology were both from the University of California, Los Angeles. In 1961 he became vice chair of the Center for the Study of Law and Society at UC, Berkeley. In 1970 he was named dean of the university's School of Criminology and later taught in the law school's jurisprudence and social policy program. In his retirement Messinger remained active in the university. Survivors include two sons and a brother, Jay I. Messinger, PhB'47, JD'50.
Sherwood P. Miller, SM'47, MD'49, an oncologist, died April 21 in New York. He was 77. Conducting research on coagulation disorders and cancer chemotherapy, he published 73 papers. A Navy hospital orderly during WW II, he served as a medical officer during the Korean War. Following his service he was appointed senior investigator of the Eastern Cooperative Oncology Group (the research unit of the National Institutes of Health) and then worked at Maimonides Hospital and Meadowbrook Hospital before entering private practice. Miller was an avid skier and in retirement became an enthusiastic watercolorist. He is survived by his wife, Blossom; a daughter; two sons; and nine grandchildren.
1950s
Marianne Elkisch Margolin, AM'50, died March 18. She was 83. Born in Germany, she earned her bachelor's degree from Ohio State University. After completing a master's in social work, she became a caseworker for La Rabida Hospital and a Chicago adoption agency. She later became an assistant professor at Chicago, overseeing student public-housing caseworkers. Moving to Detroit in 1971, she spent 15 years supervising caseworkers for the Oakland County Youth Assistance program for troubled children and their families. Survivors include her husband, William, and a sister.
Harold I. Levine, AB'53, died May 25 in Chicago. He was 71. A retired real-estate lawyer, Levine earned a law degree from Northwestern University in 1956. He set up a solo practice and was joined by his son Samuel in 1984. In 1996 he moved to the Chicago-based law firm Arnstein and Lehr, retiring in 2002. He spoke at more than 70 seminars and wrote some 60 articles, worked pro bono for the elderly and poor, and was an Illinois Bar Association board member. Involved in local theater, he was an enthusiastic reader with a range of interests. He is survived by his wife, Barbara; three sons, including Joel Levine, AM'85; a brother; a sister; and four grandchildren.
Jane W. Stedman McElroy, PhD'55, professor emerita of English at Roosevelt University, died March 6. She was 82. An expert on W. S. Gilbert, she wrote three books on the Victorian dramatist. Stedman began teaching at Roosevelt in 1954, retiring in 1990. An opera enthusiast, she and her husband reviewed opera in and around Chicago for more than 20 years. She is survived by her husband, George McElroy, AB'38, AM'39.
Wesley "Jim" Liebeler, JD'57, a law professor who served on the Warren Commission, died September 25, 2002, in an airplane crash in New Hampshire. He was 71. A longtime consumer-rights champion, Liebeler's work influenced both FTC and Supreme Court interpretations of antitrust law. After practicing with a Wall Street firm and serving as a member on the Warren Commission, in 1965 he joined the University of California, Los Angeles, law faculty, teaching for more than 30 years. In 1999 he became a professor at George Mason University School of Law. He is survived by his wife, Susan, two sons, and a daughter.
Marvin H. Ziller, MBA'59, died May 16 in Beaumont, TX. He was 84. Ziller attended night school at the University while working full time. He then held positions in safety and personnel with US Steel. A longtime resident of Northwest Indiana, he was transferred to Texas in 1981. Survivors include a son, two daughters, and a granddaughter.
1960s
O. Robert Nottelmann, MBA'61, an Inland Steel executive, died June 7. He was 78. During WW II Nottlemann joined the Army Air Corps. Spending his entire career with Inland Steel and its subsidiary, Joseph T. Ryerson & Son, Inc., he was Ryerson's president from 1976 to 1980 and Inland's president from 1986 until his retirement the next year. After retirement Nottlemann joined the Executive Service Corps of Chicago, a volunteer group providing free management consulting to schools and nonprofits, and was later elected the group's chair. Survivors include his wife, Evie; two sons; two daughters; two sisters; and seven grandchildren.
Rebecca Barr, AM'61, PhD'68, a professor of education at National-Louis University, died of breast cancer May 29 in Evanston, IL. She was 65. Barr wrote more than 50 articles and reviews and coauthored three books on classroom organization and the teaching of reading. She also helped develop literacy tests for kindergarten and first-grade students. After teaching in the Chicago Public Schools and serving as a lecturer at several universities, she became an assistant professor at Chicago. In 1982 Barr moved to National-Louis University, where she helped begin four doctoral programs. She enjoyed hiking, gardening, sailing, and traveling. She is survived by her husband, Robert Dreeben, professor emeritus of education; three sons, including Michael Dreeben, MFA'97; two daughters; a brother; a sister; and five grandchildren.
1980s
Vinod Michael Shante, SM'74, PhD'78, MBA'84, died of brain cancer May 13 in Los Angeles. He was 56. With interests in many fields, he worked as a physicist, an actuarial scientist, and an investment consultant. During his career as a physicist, he cowrote an article on percolation theory that was a standard reference for many years. Shante later became vice president of the Canadian Investment Banking Corporation, where he created "death bonds," fixed-income securities backed by loans against life insurance policies. In 1991 he founded his own consulting company, Woodshire Capital Management, Inc. He enjoyed reading, classical music, chess, and tennis and volunteered for the American Cancer Society. Survivors include his parents, two brothers, and two sisters.