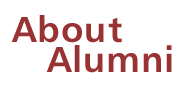 In Performance
Race: How Blacks and Whites Think and Feel About the American Obsession, by Pulitzer Prize–winning author Studs Terkel, PhB'32, JD'34, has been adapted for the stage by the Lookingglass Theatre Company. Based on interviews from Terkel's oral history, the play is a series of vignettes that explore race in America.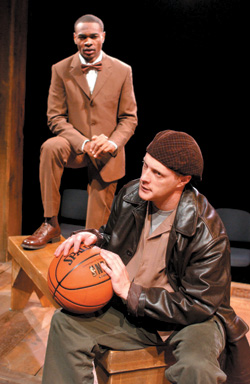 Photo by Michael Brosilow
Characters in Race confront racial stereotypes and their own prejudices.
Reviews for the show may have reflected regional biases: the Chicago Sun-Times calls Race "a deeply American story inspired by an emblematic book," while the New Yorker complains that, instead of catharsis, "we get Terkel's homilies, his pedestrian humanism, and a surface-level sociology that reflects the mind of an industrious but uninvested journalist."
The production, directed by David Schwimmer (of Friends) and housed in Lookingglass's new performance space, the former boiler room of the still-operational Water Works on Michigan Avenue, opened June 14 for a two-month run.
—A.L.M.