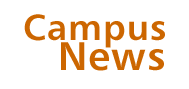 Chicago Journal
For the Record
OI returns Iranian tablets
Led by Oriental Institute director Gil Stein, a Chicago delegation traveled to Iran in early May with 300 cuneiform tablets for the first return of loaned antiquities since Iran's 1979 revolution. Giving back the tablets—part of a huge cache estimated at 15,000 to 30,000 pieces, loaned to the OI in 1937—also signals the probable renewal of joint Chicago-Iranian projects.
I'll take U of C for $200, Alex.
The game show Jeopardy!'s "Clues Crew" visited the University in April to tape video clues for a forthcoming episode featuring a University of Chicago category. Rockefeller Chapel, the Reg, the Henry Moore sculpture, and Robie House made the crew's Hyde Park list. The episode will likely air in October.
Profs argue for Cuba detainees
Joseph Margules, a visiting lecturer in the Law School, represented Shafiq Rasul in April Supreme Court arguments, challenging the Bush administration's policy of indefinitely detaining foreign "enemy combatants" at the Guantanamo Bay, Cuba, naval base. Law professor Geoffrey Stone, JD'71, and lecturer Abner J. Mikva, JD'51, meanwhile, filed friend-of-the-court briefs supporting the plaintiffs.
CIO steps down
Philip Halpern will step down as the University's vice president and chief investment officer June 30. Halpern, who oversees Chicago's endowment, arrived in 1998 from the California Institute of Technology, where he served as treasurer.
Nurses avert strike
After voting 633 to 61 this April to authorize a strike, the University Hospitals' union nurses approved a three-year contract May 12, including a 5 percent base pay increase the first year and 4 percent increases the next two years.
Wanted: future-focused physicist
Fermilab director Michael Witherell is stepping down in July 2005, and the search is on for a replacement at the Batavia high-energy physics laboratory. As search-committe member and physics professor Young-Kee Kim told the suburban Daily Herald in March, "The decision is not only the future of Fermilab, but the future of the high-energy physics field."
Mellon distribution
Three of the 16 inaugural Mellon Emeritus Fellowships, supporting humanities research, were awarded to Chicago professors. W. Ralph Johnson will study ancient Roman poetry; Bernard McGinn will research Western Christian mysticism; and Tetsuo Najita will focus on Japanese history.
New director for OI Museum
Archaeologist Geoff Emberling became director of the Museum of the Oriental Institute May 26. Emberling, the assistant curator in the Department of Ancient Near Eastern Art at New York's Metropolitan Museum of Art from 1997 to 2000, more recently served as field director of the U.S.–British archeological expedition to Tell Brak.
Hospitals to grow
The U of C Hospitals board has approved a $300 million–$350 million expansion plan, including 100 intensive-care beds and 35 operating rooms, to be built at 57th Street and Drexel Avenue. If given final approval by the board and the state of Illinois, construction could begin in 2008. With updated equipment and additional beds, the Hospitals hopes to attract more complex neurosurgery, heart surgery, and cancer patients.
Marsh marches in
Jeanne Marsh, the George Herbert Jones professor in the SSA, will become acting dean July 1. Marsh, dean from 1988 to 1998, currently chairs the SSA's doctoral program. She replaces Edward Lawlor, now dean of Washington University in St. Louis's school of social work.
A Smart move for Duke
Smart Museum Director Kimberly Rorschach leaves Chicago August 1 to become the first director of Duke University's Nasher Museum of Art. Rorschach, who joined the Smart in 1994, is also an associate professor of art history and a lecturer in the Law School. While the Smart searches for a successor, Jacqueline Terrassa, MFA'94, the museum's education director, will serve as interim director.
Economists' global views
When Denmark's Environmental Assessment Institute and the Economist assembled nine of the world's top economists for a May conference in Copenhagen, three of the nine were University professors—Nobel laureates Robert Fogel and James Heckman, and Nancy Stokey—and one, Justin Lin, PhD'86, was an alumnus. The panel discussed how governments can prioritize global economic challenges. Stokey, the Frederick Henry Prince professor of economics, recently was elected to the National Academy of Sciences.
To the left, to the right
Law School professor Cass Sunstein and a team of Law School students have launched the Chicago Judges Project, a study of federal judges' voting patterns. The project, one of a series of new Chicago Policy Initiatives, continues research Sunstein and two students began last year. It will provide data, Sunstein says, on how political ideology and judicial decisions are related.
Getty recognition
Art history professor and Committee on the History of Culture chair Robert Shell Nelson will study the Hagia Sophia, one of Istanbul's most famous landmarks, and other examples of Byzantine art as a Getty Research Institute scholar.