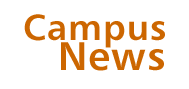 Chicago Journal
Reg rats scrounge for book deals
Second only to the Seminary Co-op Bookstores' yearly 20 percent-off discounts, the Joseph Regenstein Library's sale of old and duplicate books excites Hyde Park readers to fits of bibliophilic fever. Opening on a Monday with hardcovers at $20 and paperbacks $10, and slashing prices each day until Saturday, when items are free, the biannual sale inspires a shopper's craze resembling a miniature department-store clearance.
Photo by Lloyd DeGrane
Some books seemed practicularly apropos for purchase.
On Monday, May 3, patrons mostly peruse. The desirable selections stand out; by Tuesday afternoon at $5 each, paperbacks with recognizable names, modern covers, and nonyellowed pages mostly will be gone. At $10, attractive hardcovers receive intense consideration. "It's an ingenious waiting game," says Ian Kizu-Blair, a fourth-year English concentrator, pondering a new-looking hardcover of Frederic Jameson's Postmodernism, or, the Cultural Logic of Late Capitalism on Tuesday morning. "Do I buy this today for $10 or wait to get it for $5 tomorrow and risk losing it to someone else today?"
The real rush starts Wednesday, the third day, when, cashiers say, shoppers spend the most. Around 25 patrons, several equipped with cardboard boxes and shopping bags, line up outside JRL 120 awaiting the 10 a.m. start time. When the Reg staff opens up shop a modestly scaled frenzy ensues. Wednesday's prices—$5 for hardcovers and $3 for paperbacks—are low enough to make customers fear that choice picks will be gone before they become any cheaper.
To get around the dilemma some buyers resort to unscrupulous practices. A philosophy concentrator, who asked to remain anonymous, explains: "On the first day you case out the sale, pick the few books you really want; for $10 or $20 they probably won't sell on Monday. Early Tuesday you nonchalantly take them into other sections. When no one's looking, slip a novel you want behind books in the science section, hide another behind the music shelf. Change their location every day until Friday; make sure everything you want is invisible. Then you pull them all, get everything for a dollar each, and get the hell out." This fourth-year has no qualms about cheating the system. "I'm poor," he says. "I need cheap books. It's like a starving man stealing bread."
"Yeah, that happens," shrugs Scott Perry, head of budgets & reporting for Regenstein's acquisitions department, which oversees the spring- and fall-quarter sales and collects the income. Despite the book-hiding schemes of skinflint shoppers, he says, "each sale pulls in several thousand dollars, which the Library uses to replace lost and damaged items"—items lost, perhaps, when the same customers who hide books at the sale sneak away with volumes they didn't check out.—J.N.L.