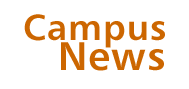 Chicago Journal
Center Stage
Lines in the Sand and The Shape, the Scent, the Feel of Things, through June 14. Joan Jonas is a pioneer on several contemporary art fronts: video, performance, and installation. Lines in the Sand posits poet H. D.'s Helen of Troy as a modern Las Vegas showgirl. For the accompanying exhibit—The Shape, the Scent, the Feel of Things—Jonas produces a new work based on Aby Warburg's study of Hopi imagery. The Renaissance Society, 773/702-8670.
Hyde Park–University of Chicago Arts Fest, June 5–6. Including the 57th Street Art Fair, the oldest juried art fair in the Midwest, and the Community Art Fair, featuring local-artist works, the event will also showcase year-round neighborhood cultural institutions, such as the Hyde Park Arts Center and the Hyde Park Historical Society. This year's headquarters: David and Alfred Smart Museum of Art, 773/702-0200.
PITCH: Graduating Group MFA Exhibition, June 4–19. Graduating Chicago MFA students hold a group exhibition. The opening reception is Friday, June 11, 5–8 p.m. Gallery 312, 312 North May Street, Chicago, 312/ 942-2500.
Carillonathon, June 20–August 22. This series of Sunday recitals features University Carillonneur Wylie Crawford, MAT'70, along with guest artists from the United States and Europe. Rockefeller Chapel, 773/702-7059.
Smart Collecting: A Thirtieth Anniversary Celebration, July 8–September 5. Honoring the museum's 30th anniversary, this exhibition highlights recent acquisitions, including works by American artists Arthur Dove, Walt Kuhn, H. C. Westermann, Romare Bearden, and Bob Thompson; prints and drawings by Pissarro, Chagall, Kirchner, and Baselitz; photographs by Manuel Bravo, Chuck Close, and Hiroshi Sugimoto; and contemporary Asian works by Song Dong and Ravinder Reddy. Smart Museum of Art, 773/702-0200.