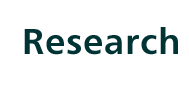 Investigations
Practical public health
A self-described short, nerdy guy, Harold Pollack wears oversize glasses, sports floppy, graying brown hair, and looks at home in the groves of academe. He's mild mannered, and at a Friday afternoon appointment he speaks so softly that it's difficult to hear him over the Law School cafeteria's end-of-week hilarity. But the School of Social Service Administration (SSA) associate professor doesn't confine his research to academic debates. His interests rest instead with the practical interface between public health and poverty—his curriculum vitae cites HIV and hepatitis prevention for intravenous drug users, drug abuse among welfare recipients and pregnant women, and infant mortality prevention as recent research topics.
Pollack, whose forthcoming articles explore issues such as methadone treatment and AIDS reduction, wasn't always aiming to bring ivory-tower expertise to bear on urban poverty. After completing his bachelor's in electrical engineering and computer science at Princeton, he worked in a lab while volunteering nights at a homeless shelter. "It was a mixture of realizing what I most enjoy and pure happenstance," he explains. While earning a master's and doctorate in public policy from Harvard's Kennedy School of Government, he met a girlfriend (now his wife, Veronica) who later went on to study at Yale. Eager to be with her, when Yale advertised a post-doc position in health policy, "Of course I decided health policy was really important."
Since joining the SSA from the University of Michigan early this year, Pollack has focused in large part on harm reduction—improving the well-being and social performance of drug users. But for many policy makers, he says, the "notions of harm reduction are politically radioactive." As an example he often returns to needle exchange, a service providing sterile hypodermic needles to drug users, helping to prevent the transmission of blood-borne infections. Some elected officials and their constituents oppose needle-exchange programs, arguing that they send the wrong message and don't produce tangible results, such as reducing crime.
According to Pollack, this concern represents a failure on the part of the public-health community. The objection to certain interventions would make sense, he says, if substance-abuse policy researchers only faced right-wing critics like retired North Carolina senator Jesse Helms. But when strong opposition also comes from the urban political left, Pollack asks, "Have we really communicated effectively what we're trying to do? And why can't we build political constituencies to try to do this better?" He jokes, "We shouldn't call needle exchange 'needle exchange.' Maybe we should call it 'sunshine health services'."
More seriously, Pollack finds value in "constructive ambivalence"—admitting the troubling aspects of some interventions, such as providing clean needles to a pregnant drug user, while recognizing the positive results, such as reduced HIV infection rates and ultimately lower crime and drug use. With the well-publicized horrors of HIV and an exploding prison population of drug dealers and abusers, the public seems more receptive to such an approach than five or ten years ago. However, he cautions, "one has to recognize that it takes a long time to influence public policy, and that process is indirect."
Pollack's part in that process is creating a better fit between effective interventions and public values. Practical policies are developed with an understanding of how a community works, and Pollack approaches hard-hit areas, such as Flint, Michigan, or Chicago's South Side, from multiple perspectives. Teaching economics in the SSA, he often turns to statistics. "If you really ask the question the right way," he explains, "and you have the right data, then you see the answer on a graph…and the paper writes itself." But numbers provide only part of the picture, so he's hoping to do additional one-on-one interviews with the individuals whose behavior he wants to change.
"It's important to ask people some basic questions," he says. "Why are you selling sex for drugs when you know as much as I do about AIDS? Why are you sharing dirty needles? I don't think that talking to drug users is the only way to get answers, and those answers are not necessarily completely true or truly complete, but I think you have to ask."
In his lesson plans on substance abuse, Pollack addresses such motivating factors as pleasure, social structures, stress, price, and convenience. "All these factors are very important in understanding why people are using crack, why people are using heroin," he says—but they have broader implications. "Not too many of my students are using crack or heroin. Most of them are going to the vending machine more than they'd like to."
Hot-button issues, like increased obesity among children and the dangers of secondhand smoke, have inspired some of Pollack's recent papers. In an Archives of Pediatric and Adolescent Medicine study, he found that all overweight children suffer social consequences, but those penalties differed by race and gender: African American girls were the most accepting of different body types, non-Hispanic white girls the least. It's also true that problems of obesity are more severe among black women while anorexia is more prevalent among white women. The challenge, says Pollack, is to reduce obesity while promoting positive social attitudes. "We have to be very careful not to perpetuate the stigma," he explains. "We tried to reduce youth tobacco use by stigmatizing smoking—we would tell kids, 'The boys aren't going to want to kiss you if you're smoking.' And that would be a terrible approach to take to issues of overweight."
Systematic stigmatizing may help to reduce some unhealthy behaviors, suggests another of Pollack's studies. His results, published in the American Journal of Public Health, show that while the number of adult smokers fell modestly between 1992 and 2000, levels of exposure to secondhand smoke in the home dropped dramatically. The reduction could be related to increased restrictions on public smoking. "This shift in social norms also may have translated into changes in behavior," Pollack told the University of Chicago Chronicle, though more investigation needs to be done.
His favorite research, he says, is simple and addresses practical issues. "One of the nice things about public health is it's not an esoteric enterprise. In many parts of the University one gets the feeling that if you found the cure for cancer people would say, 'Well, that's really interesting, but what's the methodological contribution?' And I don't feel that way when I come into the office."—A.L.M.