The University of Chicago Magazine June 1996
---
Return to June 1996 Table of Contents
---

Continued



---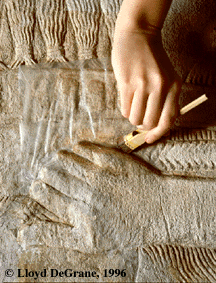 Conservator Barbara Hamann, above, readies an Assyrian relief for the move.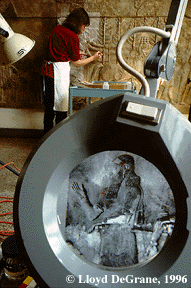 The magnifier in the foreground focuses on a photo of another relief-such photos are used to mark where metal ties attach the carvings to the walls behind them.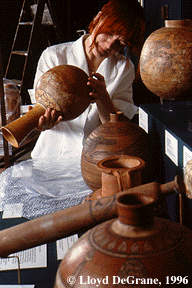 Robin Kasson, AB'96, applies a delicate touch in packing Nubian pottery.
---
Return to, "The Museum is now closed."
---
Go to:
Return to June 1996 Table of Contents