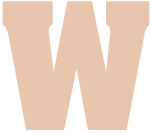 hether mapping the universe, shaping our understanding of markets, probing problems of race and poverty, or finding cures for deadly diseases, University faculty have profoundly influenced the 20th century. Their rigorous, independent research and teaching constitute Chicago's essence.

Campaign donors acknowledged this fact by providing more than $86 million to endow professorships that reward the efforts of seasoned scholars, fund innovative academic programs, or assist junior faculty at the beginnings of their scholarly investigations.

It's money that's especially critical during an era of dwindling federal support for higher education and escalating costs of conducting breakthrough research. In 1970, for example, $100,000 provided a senior professor in the biological sciences with state-of-the-art research facilities. That cost today would exceed $500,000.

The University's firm commitment to close faculty-student interaction, which requires a high ratio of professors to students, and its focus on advanced education, especially at the graduate level, heighten both the need and expense of attracting and supporting Chicago's stellar faculty.

A key demonstration of support came from the 45 individual and corporate donors who provided funds to endow faculty chairs in disciplines ranging from social work to nuclear science.

Endowed named chairs provide a reliable stream of income for faculty salary and expenses, ensuring important research will not be compromised by time spent scrambling for grants. Political philosopher Jean Bethke Elshtain, who last year was named the Laura Spelman Rockefeller professor of social and political ethics at the Divinity School, observes that appointment to a named chair also "tells you the University cherishes your work and has high regard for your achievements. It is an achievement in itself; it says an institution values you as part of its community."

Chairs endowed through the Campaign support specific research areas that the University and donors (many of them Chicago alumni) collaboratively decided were important, either to invigorate traditional academic strengths or to encourage new scholarly directions.

The birth of many of these chairs was also inspired by personal connections to Chicago, as with the George J. Stigler professorship in economics. Led by the efforts of Milton Friedman, AM'33, friends, colleagues, and students made contributions to establish the chair honoring Stigler--the Nobel Prize­winning Chicago economist who died in 1991--in order, says Law School Professor Emeritus Aaron Director, to "continue the tradition of which he is so much a part."

Personal experience was also an impetus in founding the Harriet and Ulrich E. Meyer professorship in modern Jewish studies, primarily devoted to inquiry and teaching about the Holocaust. Ulrich Meyer, who is a Holocaust survivor, says that he and his wife funded the chair with the belief that "I would be untrue to myself and those who died in my place if I did not do my part to ensure that historians in the future continue to try and make sense of this incomprehensible event."

Another Campaign priority--the funding of individual schools, departments, and programs--recognized that the distinctive character of the University is its strong sense of intellectual community: an attribute especially apparent in the centers and institutes that unite specialists from a variety of fields.

Among the best examples of this virtue is the John M. Olin Program in Law and Economics, newly named in recognition of the Olin Foundation's extraordinary support of law and economics at Chicago--including a new, $2,465,000 grant made during the Campaign. Now celebrating its 50th anniversary, the program is the leading center of law and economics in the U.S., with a faculty that has included several Nobel laureates.

Chicago's interdisplinary character is also evident in the MacLean Center for Clinical Medical Ethics. Recognized as the country's preeminent medical-school ethics program, the center received a $1.5-million gift from the D.J. MacLean family to continue examining pressing moral, social, and political issues in modern medicine.

Another vital social issue, public education, received attention: Howard Landau, PhB'24, created an endowment fund to support the University's Center for School Improvement, established in 1989 to help Chicago public schools. In the same vein, a $1.5-million matching grant from the Harrison Steans family and other funds bolstered efforts by the Harris Graduate School of Public Policy to address urgent public-policy issues. Other Campaign funding assisted in the development of a Center for Molecular and Cellular Neurobiology, supported Middle Eastern language instruction, and helped other programs across many disciplines.

Campaign priorities also affirmed the need to assist Chicago's junior faculty by providing a reliable source of funds at a time when scholars have yet to achieve the recognition that brings with it major financial support. Donors funded postdoctoral and junior-faculty fellowships, research funds, and instructorships--such as a $1-million gift from Catherine and the late Charles Schmidt, PhB'32, that established six new instructorships in the College.--T.A.O.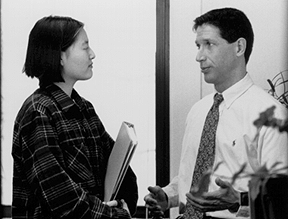 Schmidt instructor Stephan Burton.Shapiro scholar and College senior Marlin Smith.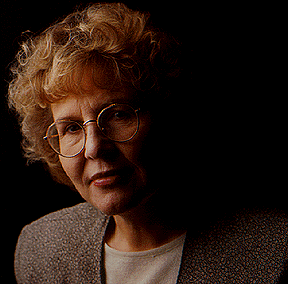 Jean Bethke Elshtain holds one of 45 newly endowed chairs.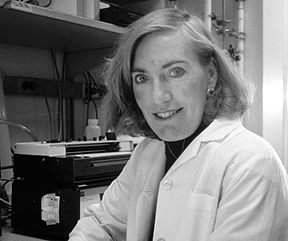 Biologist Elaine Fuchs holds the new Amgen professorship.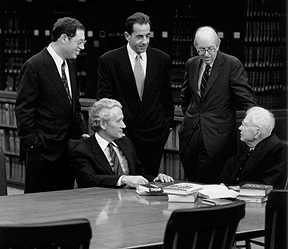 Law and economics faculty revolutionized legal thought.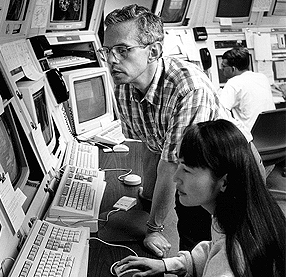 Physicist Melvyn Shochet, the Elaine and Samuel Kersten professor.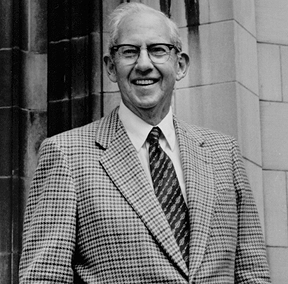 Admirers of George Stigler, PhD'38, funded a chair in his honor.
---
Go to:
---
Return to October-December 1996 Table of Contents