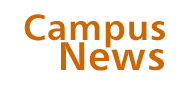 UCHICAGO.EDU
FRIDAY, DECEMBER 7, 2001
News from the University of Chicago Magazine
Welcome to the first issue of Uchicago.Edu, a monthly e-bulletin bringing you news about the University of Chicago. We hope you will find Uchicago.Edu a quick and easy way to connect to the University and to its alumni community.
In this e-bulletin we offer links to the latest U of C Magazine and to other online news from Chicago:
---
COVER STORY:
www.alumni.uchicago.edu/magazine/0112/features/index.htm
- Wealth of notions: Chicago's nobel economic tradition
"Chicago economist" and "Nobel laureate" are not synonymous. But a long line of Chicago faculty and alumni has dominated the marketplace of economic thought. Here, in translation, are the theories that made Chicago famous.

ALSO IN THE DECEMBER MAGAZINE:
www.alumni.uchicago.edu/magazine/0112/features/powell.html
- The life and tomes of Michael Powell
A former grad student turned bookseller, Michael Powell is the owner of the world's largest new- and used-book store.

www.alumni.uchicago.edu/magazine/0112/features/beyond.html
- Beyond the bomb
On the centenary of Enrico Fermi's birth, colleagues and students of the atomic physicist gathered to remember an outstanding teacher.

www.alumni.uchicago.edu/magazine/0112/features/remains.html
- The remains of the day
An ethicist, an iconologist, and a philosopher who's also a psychiatrist consider after-images of September 11.

www-studentactivities.uchicago.edu/?page=rccs&cat=facilities
- VIRTUAL CHICAGO: Wanna be an undergrad again?
Click on the Web cam and see students playing pool, watching TV, or just hanging out at the Reynolds Club.
---
---
CHICAGO.EDU is a joint project of the University of Chicago Magazine and the University of Chicago Alumni Association. Please send your comments and suggestions to uchicago-magazine@uchicago.edu.
---
To start receiving the CHICAGO.EDU, fill out the University's contact information update form and be sure to include your e-mail address.
If you currently receive the CHICAGO.EDU e-bulletins and would like to be removed from future mailings, please reply to this email (uchicago-magazine@uchicago.edu) with your full name, e-mail address, and class/degree. All of this information is needed in order to remove you from the mailing list.
---
Please note: Because Uchicago.edu is an online news bulletin, some links may expire in the weeks and months after publication.