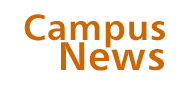 UCHICAGO.EDU
WEDNESDAY, JANUARY 9, 2002
News from the University of Chicago Magazine
Uchicago.Edu
Welcome to Uchicago.Edu, a monthly e-bulletin bringing you news about the University of Chicago. We hope you will find Uchicago.Edu a quick and easy way to connect to the University and to its alumni community.
In this e-bulletin we offer links to the latest from Chicago:
---
---
---
CHICAGO.EDU is a joint project of the University of Chicago Magazine and the University of Chicago Alumni Association. Please send your comments and suggestions to uchicago-magazine@uchicago.edu.
---
To start receiving the CHICAGO.EDU, fill out the University's contact information update form and be sure to include your e-mail address.
If you currently receive the CHICAGO.EDU e-bulletins and would like to be removed from future mailings, please reply to this email (uchicago-magazine@uchicago.edu) with your full name, e-mail address, and class/degree. All of this information is needed in order to remove you from the mailing list.
---
Please note: Because Uchicago.edu is an online news bulletin, some links may expire in the weeks and months after publication.