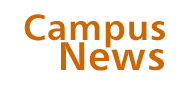 UCHICAGO.EDU
FRIDAY, MARCH 8, 2002
News from the University of Chicago Magazine
Welcome to the MARCH edition of UCHICAGO.EDU, a monthly e-bulletin bringing you news about the University of Chicago. We hope you find UCHICAGO.EDU a quick and easy way to connect to the University and to its alumni community.
In this e-bulletin we offer links to the latest from Chicago:
NEWS FROM CHICAGO >>
Alumnus astronaut leads Hubble repair
Seven minutes and counting: Resetting the "Doomsday Clock"

RESEARCH AT CHICAGO >>
Natural selection at the molecular level
What's stronger than a sheet of crumpled paper?

MAROON SPORTS >>
Men's indoor track & field team wins UAA championship

SEE THE U OF C >>
Web cam offers view of Chicago's gothic skyline

NEW FROM THE ALUMNI ASSOCIATION >>
A world of career advice--free from alumni volunteers
---
YOUR CHICAGO CONNECTIONS >>
ABOUT CHICAGO.EDU >>
SUBSCRIPTION TO THE eBULLETIN
>>
---
ALUMNUS ASTRONAUT leads Hubble repair
When NASA astronaut John Grunsfeld, SM'84, PhD'88, went into orbit March 1 aboard space shuttle Columbia, the payload commander on a mission to upgrade the Hubble Space Telescope--named for Edwin Hubble, SB'10, PhD'17--took some of Chicago's past and present with him. Along with the front page of Hubble's doctoral dissertation, Grunsfeld took a CD containing "Cubes in Space," drawings by third graders at the U of C Laboratory Schools. http://chronicle.uchicago.edu/020221/grunsfeld.shtml
SEVEN MINUTES AND COUNTING: Resetting the "Doomsday Clock"
The Bulletin of the Atomic Scientists, housed at the U of C, has moved the minute hand of the "Doomsday Clock" forward two minutes--its third advance since the end of the Cold War. The new time--seven minutes to midnight--is the same as when the clock made its debut in 1947.
http://www-news.uchicago.edu/releases/02/020227.doomsday.shtml
---
---
NATURAL SELECTION at the molecular level
Three U of C geneticists have shown that natural selection plays a much larger role in molecular evolution than suspected. Tallying minute variations within each of 45 genes among fruit flies of one species and contrasting them with the same genes from another species, the team found that about 25 percent--most involved in processes such as disease resistance or sexual reproduction--showed evidence of ongoing rapid evolution in response to competitive pressures. http://chronicle.uchicago.edu/020307/evolve.shtml
WHAT'S STRONGER than a sheet of crumpled paper?
Try to crumple a piece of paper as small as you can. Squeeze harder. Further compression seems impossible. What happened when a team of Chicago physicists set out to compress a crumpled sheet of Mylar? For that matter, why would they bother? "A better understanding of crumpling," answers the New York Times, "could explain phenomena as diverse as the colliding of tectonic plates in the earth's crust and the wrinkling of cell walls."
http://www-news.uchicago.edu/citations/02/020219.paper.html
---
---

MEN'S INDOOR TRACK & FIELD team wins UAA championship
The Maroons indoor track & field team won the team title at the 2002 University Athletic Association Championship, March 1-2 at Brandeis University. Chicago claimed its first-ever UAA indoor track & field title, 14 athletes earned All-UAA honors, and head coach Chris Hall and his staff were named UAA Coaching Staff of the Year.
http://www.uchicago.edu/student/athletics/news/cctfuaa0302.htm
---
---
WEB CAM offers view of Chicago's gothic skyline
Miss the view from south of the Midway? Worried that with all the new construction the quads will lose their gothic charm? Click here for proof that the more things change, the more they stay the same:
http://m-cam.uchicago.edu/view/view.shtml
---
---
A WORLD OF CAREER ADVICE--free from alumni volunteers
The Alumni Careers Network links you to more than 3,200 Chicago alumni from 27 countries and 75 different occupations, all willing to share their job insights and career expertise. Use the password-protected database to search for alumni in your field of interest and find a mentor, or volunteer to share your own career experience with other Chicago alumni and students.
http://alumnicareers.uchicago.edu
---
CHICAGO.EDU is a joint project of the University of Chicago Magazine and the University of Chicago Alumni Association. Please send your comments and suggestions to uchicago-magazine@uchicago.edu.
---
To start receiving the UCHICAGO.EDU, fill out the University's contact information update form and be sure to include your e-mail address.
If you currently receive the UCHICAGO.EDU e-bulletins and would like to be removed from future mailings, please reply to this email (uchicago-magazine@uchicago.edu) with your full name, e-mail address, and class/degree. All of this information is needed in order to remove you from the mailing list.
---
Please note: Because Uchicago.edu is an online news bulletin, some links may expire in the weeks and months after publication.