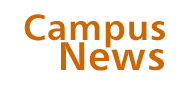 UCHICAGO.EDU
MONDAY, APRIL 15, 2002
News from the University of Chicago Magazine
Welcome to the APRIL edition of UCHICAGO.EDU, a monthly e-bulletin bringing you news about the University of Chicago and its larger community of alumni and friends.
In this e-bulletin we offer links to the latest U of C Magazine and to other online news from Chicago:
COVER STORY
>>
Filmmaker Philip Kaufman, AB'58, is almost famous

ALSO IN THE APRIL MAGAZINE
>>
Chicago's $3.2 billion endowment: how it's invested and why
Thirteen billion years in 49 seconds: a simulation of dark matter
IMPORTANT NEWS FROM CHICAGO >>
University launches $2 billion initiative
RESEARCH AT CHICAGO >>
Chipping away at carbohydrates' secrets
MAROON SPORTS >>
Fourth-year named UAA athlete of the week
NEWS FROM THE ALUMNI ASSOCIATION >>
Reunion 2002--not just for quinquennial classes anymore
---
YOUR CHICAGO CONNECTIONS >>
ABOUT CHICAGO.EDU >>
SUBSCRIPTION TO THE eBULLETIN
>>
---
AUTEUR! AUTEUR!
Filmmaker Philip Kaufman, AB'58--whose credits include "The Right Stuff" and "Quills"--has been praised by critics as one of America's best directors. So why does fame elude him?
http://www.alumni.uchicago.edu/magazine/0204/features/index.htm
---
A RUN FOR OUR MONEY
Chicago's endowment posted spectacular returns through the late 1990s and beyond. The boom is over but the University's investment strategy is still working.
http://www.alumni.uchicago.edu/magazine/0204/features/run.html
THINKING INSIDE THE BOX
Simulating the universe's 13 billion years, U of C astrophysicist Andrey Kravtsov sheds light into the heart of its darkness. http://www.alumni.uchicago.edu/magazine/0204/features/think.html
---
UNIVERSITY LAUNCHES $2 BILLION INITIATIVE
On April 12 the University's Board of Trustees announced the launch of one of the largest fundraising campaigns ever undertaken by any university. Named "The Chicago Initiative," the five-year $2 billion capital campaign is the largest fundraising effort in Chicago's history. Over the past two years, during the Initiative's "quiet" phase, early supporters have committed $702 million. For an outline of the Initiative's goals, go to:
http://www-news.uchicago.edu/releases/02/020412.initiative.shtml
Click for coverage
Chicago Tribune--
http://www-news.uchicago.edu/citations/02/020412.initiative-trib.html

Chicago Sun-Times--
http://www-news.uchicago.edu/citations/02/020413.initiative-st.html
---
---
FOURTH-YEAR NAMED UAA ATHLETE OF THE WEEK
Jerome Tharaud was named the University Athletic Association Athlete of the Week for men's outdoor track and field. At the 2002 Chicagoland Championships he won the steeplechase with a time of 9:17.99--the third fastest time in the NCAA Division III.
http://www.uchicago.edu/student/athletics/news/genuaaaow0410.htm
---
REUNION 2002--Not just for quinquennial classes anymore
If you're anywhere near campus May 31 through June 2, come to Alumni Weekend--there are events designed for all alumni, not just those celebrating anniversaries of their graduation.
Free events include:
* Friday and Saturday afternoon UnCommon Core lecture/discussion classes with favorite faculty.
* Saturday morning breakfast with President Don M. Randel.
* Saturday Alumni Assembly in Rockefeller Chapel, where Supreme Court Justice John Paul Stevens, AB'41, will speak.
For a few dollars more, you can also attend:
* Saturday Picnic and Festival with student performances, music, and children's activities. $12/person; free for children under 12.
* Saturday Night Party on the Plaisance--food, jazz combo, dance band, and much more. $25/person ($5 discount if you bring a new children's book for ChicaGO READ!).
To find out more about Reunion 2002, call 800/955-0065 or go to: http://www.alumni.uchicago.edu/reunion/
---
CHICAGO.EDU is a joint project of the University of Chicago Magazine and the University of Chicago Alumni Association. Please send your comments and suggestions to uchicago-magazine@uchicago.edu.
---
To start receiving the CHICAGO.EDU, fill out the University's contact information update form and be sure to include your e-mail address.
If you currently receive the CHICAGO.EDU e-bulletins and would like to be removed from future mailings, please reply to this email (uchicago-magazine@uchicago.edu) with your full name, e-mail address, and class/degree. All of this information is needed in order to remove you from the mailing list.
---
Please note: Because Uchicago.edu is an online news bulletin, some links may expire in the weeks and months after publication.