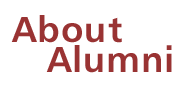 DEATHS
Faculty
Odin W. Anderson, a sociologist, died March 18 in Apalachicola, FL. He was 89. At the University of Western Ontario Anderson was research director of the Health Information Foundation, a post he retained when the foundation, renamed the Center for Health Administration Studies, moved to the U of C in 1962. Two years later Anderson also received professorial appointments in the Graduate School of Business and the Department of Sociology. Survivors include his wife, Helen, and a daughter.
Donald Davidson, a philosophy professor, died August 30 in Berkeley, CA. He was 86. Serving in the Navy during WW II, Davidson earned a doctorate from Harvard University and taught at several universities before joining Chicago's faculty in 1976. In 1981 he moved to the University of California, Berkeley, continuing to research the relationship between language and reality. He enjoyed traveling, mountain climbing, and skiing. Survivors include his wife, Marcia, a daughter, a sister, and two grandchildren.
Mark G. Inghram, PhD'47, a physicist, died September 29 in Holland, MI. He was 83. After work with the Manhattan Project and at Argonne National Laboratory, Inghram joined the physics department as an instructor in 1947. In 1969 he was named the Samuel Allison distinguished service professor, retiring in 1985. A member of the team that determined the earth's age to be 4.5 billion years, he also helped develop radiocarbon dating and mass spectrometry, discovering more than a dozen naturally occurring and radioactive isotopes. A former master of the Physical Sciences Collegiate Division and associate dean of the College, in 1981 he received a Quantrell Award for undergraduate teaching. Survivors include his wife, Evelyn, a daughter, a son, two sisters, and four grandchildren.
Robert M. Lewert, an immunologist, died September 27 in Brevard, NC. He was 83. After naval service during WW II, Lewert held posts at several universities before joining Chicago's faculty in 1957. A specialist in parasitic diseases, he received both Fulbright and Guggenheim grants and conducted fieldwork in Japan and the Philippines, retiring as professor emeritus in 1985. Lewert was a lifetime member of the Japanese Society for the Preservation of Artistic Swords and former chairman of the Japanese Sword Society of the United States. He is survived by a daughter and three grandchildren.
1920s
David S. Drubeck, X'23, died July 19 in Sherman Oaks, CA. He was 101. A background violinist for silent movies at age 12, Drubeck later joined a cruise-ship orchestra, traveling to Europe. Returning to the States, he arranged tango music and played with Ben Pollack. Leaving Chicago for New York and California, Drubeck became a real-estate broker, manager and owner of several radio stations, and, at age 82, a paralegal. He continued to travel into his 90s. Survivors include three grandchildren and seven great-grandchildren.
1930s
Royal M. Vanderberg, SB'34, SM'40, a physics professor, died August 28 in Sacramento, CA. He was 96. Before earning his doctorate from the University of California, Los Angeles, Vanderberg taught in Missouri and Oregon. In 1954 he joined the physics faculty of Sacramento State College, later California State University, Sacramento (CSUS), heading the department for five years. Retiring in 1973, he volunteered at the Sacramento Science Center and, with his late wife, Kirsten Richards, established an endowed physics scholarship and the Vanderberg Planetarium Fund at CSUS.
Garrett J. Hardin, SB'36, an ecologist, died September 14 in Santa Barbara, CA, at age 88. Hardin and his wife, Jane, both members of End-of-Life Choices (formerly the Hemlock Society), were in failing health and took their own lives. Joining the University of California, Santa Barbara in 1948, Hardin developed human-ecology courses on population and environmental issues. In his 30-year teaching career and into retirement, he argued for population control; his 1968 essay, "The Tragedy of the Commons," has appeared in some 100 anthologies. In 1997 Hardin won the UC system's distinguished emeriti award for his continued scholarship. Survivors include two daughters and two sons.
Rachel Reese Sady, AB'39, AM'41, PhD'47, an anthropologist, died September 11 in Tucson, AZ. She was 84. After doing early fieldwork in Guatemala, Wisconsin's Menominee Reservation, and the War Relocation Authority's internment camps, Sady was a research associate for President Truman's Committee on Civil Rights. Teaching at Pace University and Mercy College, she testified before a 1981 congressional committee in favor of reparations for wartime evacuees. The author of anthropology texts and educational materials, Sady enjoyed desert gardening. She is survived by three sons and seven grandchildren.
Jane Lazarow Stetten, SB'39, died August 6. She was 84. Trained as a biochemist, Stetten wrote and edited technical articles on diabetes and cytochemistry. Earning a master's in library science at the University of Minnesota, she worked as an information-systems research analyst at the Minnesota Department of Health from 1975 to 1984. A longtime member of the Corporation of the Marine Biological Laboratory in Woods Hole, MA, she was an avid opera-, symphony-, and theatergoer. Survivors include two sons, Paul B. Lazarow, AB'67, and Normand H. Lazarow, SB'71; four step-children; and two grandchildren.
1940s
James R. Lawson, AB'41, a carillonneur, died October 14 in Cody, WY. He was 84. Lawson began his career on Rockefeller Chapel's carillon, working Stanford University's carillon before and after armed service during WW II. After attending Belgium's Royal Carillon School, he briefly worked as a librarian for the National War College in Washington, DC. Chicago's carillonneur from 1953 until 1960, he then moved to New York, teaching music at Lehman College and serving as carilloneur at Riverside Church until 1989. In 1990 Lawson became the first carillonneur of the Crystal Cathedral in Garden Grove, CA.
John D. Louth, MBA'41, an executive, died September 11 in San Mateo, CA. He was 84. A naval officer during WW II, Louth became a partner at McKinsey & Company, an executive vice president of Leisure Enterprises, and president of Garden America. President of several sales and marketing associations, he was also active in his local church. Louth enjoyed traveling, visiting Hawaii, the Panama Canal, and Europe. He is survived by his wife, Ruth; a daughter; two sons; a brother; seven grandchildren; and one great-grandchild.
Edward A. Friend, AB'43, a lawyer, died August 31 in San Francisco. He was 81. After serving with the Army during WW II, Friend earned a JD from Harvard University and moved to San Francisco, where he opened a one-man firm, often working pro bono, and established a lunch group of Chicago-trained lawyers that continues to meet weekly. Conversant in many languages, Friend enjoyed hiking and traveling. Survivors include a daughter, a son, and three grandchildren.
Franklin T. Branch, MBA'44, a businessman, died June 11 in Sandy Springs, GA. He was 80. After serving with the U.S. Marines, Branch earned a law degree in Atlanta, where he lived for 58 years. A real-estate developer, he operated several businesses including laundry services and bowling alleys, hosting the television show Live Atlanta Bowling in the early 1960s. Branch was a civil-rights activist, an adult-literacy tutor, and active in the Second Ponce de Leon Baptist Church. In retirement he enjoyed woodcarving and saltwater fishing. Survivors include his wife, Jane; two daughters; three sons; 16 grandchildren; and a great grandson.
Bernard J. Siegel, AM'41, PhD'44, an anthropologist, died August 19 in Stanford, CA. He was 85. A founding member of Stanford University's anthropology department, Siegel specialized in rural-to-urban migration patterns, conducting research in Brazil, Portugal, Italy, Japan, and New Mexico. He taught at Stanford for 41 years, retiring in 1988. Proficient in classical piano, Siegel was fluent in eight languages. He is survived by his wife, Charlotte Brest Siegel, X'43; a daughter; and a son.
Marshall N. Rosenbluth, SM'47, PhD'49, a pioneering nuclear physicist, died September 28 in San Diego. He was 76. Joining the Los Alamos National Laboratory in 1950, Rosenbluth worked on the hydrogen bomb before turning to research on peaceful applications for nuclear fusion. During his career he helped develop the Monte Carlo simulation, worked for General Atomics, taught at the University of California, San Diego and the Institute for Advanced Study, and directed the Institute for Fusion Studies at the University of Texas. A member of the National Academy of Sciences, Rosenbluth received the 1997 National Medal of Science. He enjoyed the opera. Survivors include his wife, Sara Unger Rosenbluth, AB'47, AM'50; three daughters; and a son.
1950s
Robert G. Bartle, SM'48, PhD'51, a mathematician, died September 18 in Ann Arbor, MI. He was 75. A postdoctoral fellow at the Atomic Energy Commission, he taught for 45 years at institutions including the University of Illinois, Yale University, and the University of California, Berkeley. The author of ten textbooks and 65 articles, Bartle was the executive editor of Mathematical Reviews for six years. In 1997 he received the Mathematical Association of America's Lester R. Ford Award for his work on the Reimann integral. He enjoyed music, travel, and history. Survivors include his wife, Carolyn; two sons; a sister; and five grandchildren
Constantine A. "Costas" Yeracaris, AM'50, PhD'53, a sociologist, died August 7 in Jamaica Plain, MA. He was 85. Born in Greece, at 18 Yeracaris was a first violinist with the National Greek Orchestra. A member of the Greek resistance during WW II, he spent 18 months in a Nazi concentration camp. Earning a law degree from the University of Athens, in the 1950s he moved to the University of Buffalo, where he taught for more than 30 years. From 1960 to 1972 Yeracaris was concertmaster of the Amherst (NY) Symphony Orchestra. Active in the Greek Orthodox Church, he enjoyed cooking and bridge. Survivors include his wife, Niki; a daughter; three sons; and five grandchildren.
Sergius M. Boikan, AB'54, SM'56, a lawyer, died July 20 in San Francisco. He was 70. After serving in naval intelligence, Boikan earned his law degree from Harvard University. For most of his life he practiced in San Francisco, where he lunched weekly with other Chicago graduates. He spoke several languages and was a member of the Phi Beta Kappa Society. Survivors include his wife, Helen.
Allan E. Fraser, MBA'56, died August 24 in Vancouver, Canada. He was 72. With a degree in chemical engineering from the University of Saskatchewan, Fraser worked in Western Canada's road-construction industry. He enjoyed traveling and gardening. Survivors include his wife, Pauline; four daughters; two sons; one brother; three sisters; 13 grandchildren; and three great grandchildren.
Joel E. Segall, MBA'49, AM'42, PhD'56, an economist and college president, died October 9 in Branford, CT. He was 80. After serving in the Air Force during WW II, Segall taught at the Graduate School of Business for 20 years. In the 1970s he served as deputy assistant secretary for tax policy in the Treasury Department, deputy undersecretary for international affairs in the Department of Labor, and a consultant to the Securities and Exchange Commission. In 1977 he became president of Baruch College in New York. Survivors include his wife, Joan Downey Segall, AB'58; a daughter; two sisters; and one grandson.
1960s
Edmond M. Shanahan, MBA'65, a financial executive, died September 19 in Naples, FL. He was 76. After serving in the Navy during WW II, Shanahan worked at Peoples' Gas and Light Co. and moved to Bell Federal, where he rose to president and CEO in 1984. In 1991 he was appointed president and CEO of Bell Bancorp Inc., Bell Federal's holding company, retiring in 1997 as board chairman. Active in the Chicago Jaycees, Shanahan also served as director of the Chicago Crime Commission and the Metropolitan Housing and Planning Council. Survivors include his wife, Regina; two daughters; three sons; a brother; a sister; and 13 grandchildren.
William W. Davis, MBA'67, a businessman, died of Parkinson's disease October 7 in Danville, CA. He was 69. Over the course of his career Davis was licensed as an interstate truck driver, certified as a public accountant, and worked as a realtor and broker, retiring as vice president of Transamerica Real Estate Management Corporation in San Francisco. He coached youth soccer and baseball and enjoyed bicycling, skiing, golf, and racquetball. Survivors include his wife, Grace; a daughter; a son; a brother; and a sister.
1970s
Jan Schmidt Marmor, AM'75, a social worker, died of cancer June 10 in New Haven, CT. She was 62. A social worker specializing in family therapy and eating disorders, Marmor was president of the Connecticut Society of Clinical Social Workers in the 1980s and '90s. In retirement she wrote poetry and watercolored. Survivors include her husband, Ted; two daughters; her mother and father; two brothers; and two grandchildren.
Theodore Shen, SB'73, AM'88, AM'90, an arts critic and independent film producer, died of heart failure October 9 in Chicago. He was 50. Beginning his journalism career as a Maroon film critic, Shen was a regular contributor to Chicago publications, writing classical-music reviews and other arts features. A Taiwan native, he often focused on Asian artists and was president of the Chicago chapter of the Asian American Journalists Association. He is survived by a sister.
1980s
John M. Barry, AM'71, PhD'81, a Spanish professor, died September 22 in Chicago of an aneurism. He was 56. After serving as a Peace Corps volunteer in Colombia, Barry taught for five years at one of the first Chicago high schools to offer bilingual education. He then joined the faculty of Roosevelt University, where he worked until his death, helping to build its Spanish program. In 1999 he published Voces en El Viento: Nuevas Ficciones Desde Chicago, a collection of short stories by Hispanic Chicagoans. Survivors include his wife, Veronica, two daughters; a son; his mother; and two sisters.
2000s
Randall L. Chuck Jr., AM'00, died August 22 in Hyde Park. He was 33. Enrolled in the School of Social Service Administration's doctoral program, Chuck was preparing for September's qualifying examination. He is survived by his parents and a brother.
Daniel B. Morano, AB'03, died August 11 in Hyde Park. He was 21. A native of North Carolina, Morano planned to pursue a career in mathematics. Survivors include his parents and a brother.