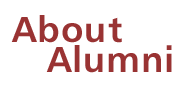 ALUMNI WORKS
BOOKS
ART & ARCHITECTURE
Kim Coventry, Daniel Meyer, AM'75, PhD'94, and Arthur H. Miller, AM'66, AM'68, Classic Country Estates of Lake Forest: Architecture and Landscape Design 1856–1940 (W. W. Norton & Co.). During the Gilded Age a group of cosmopolitan, wealthy clients commissioned havens on Lake Michigan's North Shore. Providing architectural renderings, landscape plans, drawings, and period photographs, the authors study the estates, the roles of design professionals and estate owners, creative design theories, and landscape integration.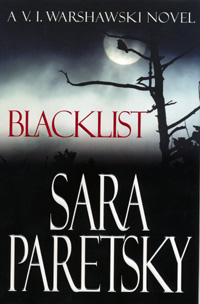 On the Shelf
Gumshoe politics
Investigating suspicious lights in an abandoned mansion, V. I. Warshawski, private eye, stumbles upon the body of a dead reporter, entering a larger mystery that weaves civil-rights abuses, past and present. Blacklist, by Sara Paretsky, AM'69, MBA'77, PhD'77, is the newest in her ten-book series.—A.L.M.
He dropped the plate he was holding. It landed with a bang on the tiles, breaking into large jagged chunks. I knelt to gather up the pieces, but squatted on my haunches to look up at him. 'Why are you afraid to tell me what you saw? I got you away from the police. You saw how much trouble I took to keep you safe. Why do you think I would hurt you now?'

Wolf Kahn, AB'50, Wolf Kahn's America: An Artist's Travels (Henry Abrams, Inc.). With an introduction by John Updike and 100 full-color illustrations, Kahn's latest collection of paintings and pastels offers impressionistic American landscapes accompanied by personal essays assembled from his travels across the United States.
David Travis, AB'71, At the Edge of Light: Thoughts on Photography & Photographers, on Talent & Genius (David R. Godine). Focusing on photographers Brassaï, André Kertész, Edward Weston, Alfred Stieglitz, and Paul Strand, Travis also includes two essays on the imaginations of photographers and mathematicians and the relationship between photography and narrative.
BIOGRAPHY & LETTERS
Joseph Auner, AM'87, PhD'91, A Schoenberg Reader (Yale University Press). This collection of 12-tone composer Arnold Schoenberg's works explores the connections between his compositions, performances, theories, criticism, artwork, and teaching. Auner's commentary contextualizes the documents, many previously unpublished, and traces important themes through Schoenberg's career.
Philip Furia, AM'66, Skylark: The Life and Times of Johnny Mercer (St. Martin's). With a glorious career and tormented personal life, Johnny Mercer, writer of "Moon River," amassed a catalog of more than 1,000 songs. Based on interviews, letters, papers, and his unpublished autobiography, this is the first published biography of the lyricist.
Robert T. Gannett Jr., AM'94, PhD'98, Tocqueville Unveiled: The Historian and His Sources for The Old Regime and the Revolution (University of Chicago Press). Through unprecedented access to the historian's papers, Gannett tracks Tocqueville's history of the French Revolution, his analysis of pre-Revolutionary France, and his encounters with intellectuals including Burke and Constant.
Brandon Royal, MBA'95, and Paul Straham, Bars of Steel: the True Story of Maria de la Torre (SNP International). The authors follow de la Torre from her Philippine village to Hong Kong, where she becomes a go-go dancer, trapped in a corrupt system that forces her into prostitution in order to earn money for her family and to pay bar owners for her travel expenses and keep.
BUSINESS & ECONOMICS
Stanley Goumas Hilton, AB'71, To Pay or Not To Pay: Insider Secrets to Beating Credit Card Debt and Creditors (Adams Media Corp.). A guide to fighting creditors, including credit-card companies, student-loan officers, and the IRS, this book provides tactics to avoid bankruptcy and protect assets. Hilton includes tips on overcoming illegal late fees, filing cross-complaints, and persuading creditors to write off uncollectible debt.
Philip Kotler, AM'53, Marketing Insights from A to Z: 80 Concepts Every Manager Needs to Know (Wiley); with Fernando Trias de Bes, Lateral Marketing: New Techniques for Finding Breakthrough Ideas (Wiley); and with Francoise Simon Building Global Biobrands: Taking Biotechnology to Market (The Free Press). In Insights, Kotler shares the wisdom of his 40-year career. Lateral Marketing unveils a new model to generate marketing ideas and opportunities. And Biobrands examines innovation in the biosector, presenting a framework for transforming traditional marketing models into the global, targeted model.
Sylvain Raynes and Ann Rutledge, MBA'85, The Analysis of Structured Securities: Precise Risk Measurement and Capital Allocation (Oxford University Press). Critiquing current methods used to rate asset-backed securities, collateralized debt obligations, and asset-backed commercial paper, Raynes and Rutledge provide a guide to using a unified, cash-flow–based approach to structured-securities analysis.
Larry Siegel, AB'75, MBA'77, Benchmarks and Investment Management (Association for Investment Management and Research). Widespread investor acceptance of modern portfolio theory, Siegel argues, has led to an investment revolution in which index funds and actively managed funds that closely track asset-class indices play a central role. Siegel chronicles these developments, noting the effects of such "herd behavior" on investment management.
Jerrol M. Solomon, MBA'76, Who's Counting? A Lean Accounting Business Novel (WCM Associates). Arguing that accounting and manufacturing personnel must develop a partnership to successfully achieve results, Solomon illustrates how to change accounting practices to compete in today's global market.
K. Tobias Winther, PhD'90, Value and Profits in Business Strategy: A Seven-Step Method for Improving the Bottom Line (Agityne Corp.). Presenting a new approach for evaluating the overall impact of strategic decisions on company profits, Winter discusses value nets, techniques for understanding what drives future cash flows, and what can be done to define a robust, dynamic strategy under uncertainty.
Stephen A. Zarlenga, AB'63, The Lost Science of Money: The Mythology of Money—the Story of Power (American Monetary Institute). Examining the 3,000-year history of money, Zarlenga argues that economic theory has been used as a tool of class warfare and that a generation has been led astray into market worship.
Marvin Zonis, Dan Lefkovitz, AM'98, and Sam Wilkin, AM'97, The Kimchi Matters: Global Business and Local Politics in a Crisis-Driven World (Agate). Claiming that globalization hype has obscured a few basic truths—that political stability and economic growth are determined on a local level and most affected by local institutions, leadership, and corruption—the authors show how and why globalization makes understanding unique local dynamics critical. Zonis is a professor of business administration at the Graduate School of Business.
CRITICISM
Trudy Dittmar, AM'67, Fauna and Flora, Earth and Sky: Brushes with Nature's Wisdom (University of Iowa Press). A meditation on the connection between human nature and the natural world, this series of essays combines personal stories with natural observations, environmental considerations, art criticism, and popular culture.
Riccardo Marchi, PhD'02, editor and translator, Max Dvorák, Idealismo e naturalismo nella scultura e nella pittura gotica (Franco Angeli). This Italian translation of Dvorák's 1918 essay, with explanatory text, explores the composer's theories in the context of contemporary art-history and German philosophy debates, showing the affinities between German expressionism and Dvorák's interpretations of medieval art.
Marianne McDonald, AM'60, The Living Art of Greek Tragedy (Indiana University Press). With a chapter on each of the three major Greek tragedians (Aeschylus, Sophocles, and Euripides), McDonald provides textual analysis and a practical knowledge of the theater, showing how the first written dramas still captivate contemporary audiences and shape Western thought.
Daniel Speed Thompson, AM'87, PhD'98, and Kroonm Thompson, The Language of Dissent: Edward Schillebeeckx on the Crisis of Authority in the Catholic Church (University of Notre Dame Press). The authors contend that Schillebeeckx's theories of religious epistemology, revelation, and salvation support the idea that dissent and critical communities are a necessary element in the church and represent the eschatological dimension of the church's historical life.
EDUCATION
Eric Bain-Selbo, PhD'97, Mediating the Culture Wars (Hampton). Part of a series on critical education and ethics, this book explores contemporary debates, which often pit communities against individuals, on multiculturalism and pluralism in educational theory and institutions. Focusing on ethics, Bain-Selbo reexamines these conflicts and explores opportunities for resolution.
FICTION & POETRY
Mario Andino López, AM'67, Un Angel del Más Allá (Ediciones Academia). In this humorous Spanish-language novel, a middle-class professional is assassinated and goes to heaven. Trained as an angel, he is sent back to earth, only to find the world embroiled in Armageddon.
Alec Michod, AB'97, The White City (St. Martin's). A literary historical thriller set at Chicago's 1893 Columbian Exposition, this novel portrays a serial killer terrorizing the city, a boy from a prestigious family who goes missing, and a slightly deranged female sleuth who races to save him and catch the killer.
Adam Pachter, JD'96, ASH (Dan River). Pachter's novel contains a series of stories that revolve around a family dealing with the father's death as they return to the family house on Maine's coast.
Ann Sawyer, AM'74, Witch and Whimsy (Publish America). A portrait of an embittered woman, this novel features Dorothy Tanner, a mother, grandmother, and widow investigating the death of her daughter and learning to embrace change.
Wanda Marie Turks, AB'93, Alone (Never Alone 139). A collection of fictional monologues about being alone, loneliness, and isolation, this novella uses many voices to reflect on the power of one.
GOVERNMENT & PUBLIC POLICY
Rick Geddes, AM'87, PhD'91, Saving the Mail: How to Solve the Problems of the U.S. Postal Service (AEI). The U.S. Postal Service earns $66 billion annually, employs 850,000 workers, and handles 40 percent of the world's mail, yet the volume of first-class mail is falling and competition from private carriers is cutting into its revenue base. In this overview, Geddes argues for postal reform, proposing privatization.
Edward L. Glaeser, PhD'92, editor, The Governance of Not-for-Profit Organizations (University of Chicago Press). This collection of expert analysis of the nonprofit sector investigates what—if not profits—these organizations attempt to maximize. The authors conclude that, while some institutions function as efficiently as for-profit firms, others appear to favor the interest of their elite workers, rather than those of their donors, customers, or society.
Frederic G. Reamer, AM'75, PhD'78, Criminal Lessons: Case Studies and Commentary on Crime and Justice (Columbia University Press). Drawing on the 13,000 cases on whose parole boards he's served, Reamer presents a typology of crime based on the circumstances that led to the criminals' offenses: desperation, greed, rage, revenge, frolic, addiction, and mental illness. Reamer offers a model for preventing and responding to crime with recommendations for social services, criminal justice, and public policy.
HISTORY & CURRENT EVENTS
Robert L. Beisner, AM'60, PhD'65, editor, American Foreign Relations since 1600: A Guide to the Literature, 2nd ed. (ABC–CLIO). Containing some 16,000 entries, this two-volume, fully annotated, comprehensive bibliography covers 400 years of American foreign relations, including major events from the Mayflower Compact to the My Lai massacre, the War of 1812 to the war on terrorism.
Stéphane Gerson, AM'92, PhD'97, The Pride of Place: Local Memories and Political Culture in Nineteenth-Century France (Cornell University Press). In this cultural and political history of 19th-century France's fascination with the local past, Gerson argues that, contrary to popular notions of French nationhood, the state was buttressed by and supported the growth of regional affection even as it sought to co-opt local ideology. Gerson also explores the predicament of countries now caught between supranational forces and a revival of local sentiments.
Roger Kaplan, AB'70, AM'74, Conservative Socialism: The Decline of Radicalism and the Triumph of the Left in France (Transaction). This analysis of the French Left provides a basis for understanding the performance of the French socialist regime uncertain of its mission. Kaplan argues that the Left has abandoned radicalism to exercise power.
Paul Lerner, AB'88, Hysterical Men: War, Psychiatry, and the Politics of Trauma in Germany, 1890–1930 (Cornell University Press). Tracing the history of trauma and male hysteria in Germany, Lerner shows how the phenomena informed debates about Germany's national health, productivity, and military strength in the years surrounding World War I. Psychiatrists responded to problems such as industrial accidents and shell shock as failures of German masculinity, struggling to turn male-hysterical bodies into fit workers and loyal political subjects.
Laura A. Lewis, AM'84, PhD'93, Hall of Mirrors: Power, Witchcraft, and Caste in Colonial Mexico (Duke University Press). Using judicial records from colonial courts, Lewis explores the complexity of Spanish colonial hierarchy, demonstrating how blacks, mulattoes, and mestizos mediated between Spaniards and Indians and how Indians came to be the masters of witchcraft, a domain of power that drew on gendered and hegemonic caste distinctions.
Christopher Lynch, AM'93, PhD'98, editor and translator, The Art of War (University of Chicago Press). Lynch offers an interpretive essay, maps, and a glossary with his new translation, rendered in modern, idiomatic English. In this classic text of military and political theory, Machiavelli examines the relationships between war and politics, civilians and the military, and technology and tactics, offering such aphorisms as: "Present wars impoverish the lords that win as much as those that lose."
Laura McClure, AM'86, PhD'91, Courtesans at Table: Gender and Greek Literary Culture in Athenaeus (Routledge). They consorted with philosophers, poets, and politicians, but the concubines of classical Athens were often slaves, and few achieved the economic independence attributed to them by ancient authors. McClure examines courtesans through the work of Athenaeus, who used them to symbolize a lost golden age of literary production and unified cultural identity.
David R. Meyer, PhD'70, The Roots of American Industrialization (Johns Hopkins University Press). Meyer reexamines previous studies, providing new evidence on the eastern United States' antebellum transformation from agricultural to industrial economy. Agriculture thrived even as manufacturing grew, he argues, because each reinforced the other.
Sheilagh Ogilvie, AM'93, A Bitter Living: Women, Markets, and Social Capital in Early Modern Germany (Oxford University Press). Presenting new data on women's contribution to the preindustrial economy, Ogilvie refutes the social-capital theory, which claims that traditional social networks benefited everyone. Instead, she argues, local communities and rural guilds circumscribed women's opportunities to work outside the home.
LINGUISTICS
Masha Belyavski-Frank, PhD'83, The Balkan Conditional in South Slavic: A Semantic and Syntactic Study (Verlag Otto Sagner). Taking examples from sources such as epic folk-poetry and dialectal texts, Belyavski-Frank examines the morphological and semantic development of the Balkan conditional.
Erin McKean, AB'93, AM'93, editor, More Weird and Wonderful Words (Oxford University Press). Including such rarities as "rememble" and "mesonoxian," this volume collects spectacular old and impressive new dictionary entries with full-page illustrations by New Yorker cartoonist Danny Shanahan. McKean also includes a collection of words that don't exist but should.
MATHEMATICS
Mitchell O. Locks, AM'49, PhD'53, Object Oriented System Reliability: Mathematics, Terminology and Techniques (Williams Enterprises). Locks's monograph addresses the relationship between system reliability and Boolean algebra, including a detailed examination of the relevant elements of lattice theory and an explanation of techniques for forming Boolean polynomials.
MEDICINE & HEALTH
Helen Gremillion, AM'91, Feeding Anorexia: Gender and Power in a Treatment Center (Duke University Press). Using her ethnographic research on state-of-the-art hospital treatments and interviews with patients, families, and clinicians, Gremillion argues that current anorexia treatments exacerbate the disease and unwittingly validate the dominant cultural ideals that create victims.
Walter E. Stumpf, PhD'67, Drug Localization in Tissues and Cells (IDDC Press). Detailing how to identify in-vivo target sites for drug binding, Stumpf documents successful applications, discoveries, and new concepts in drug research and challenges pharmaceutical companies' reliance on expedient, low-resolution, and low-sensitivity procedures.
POLITICAL SCIENCE & LAW
Ronald A. Cass, JD'73, and Michael Knoll, AB'77, AM'80, PhD'83, JD'84, editors, International Trade Law (Ashgate). This book offers 16 economic and political-science essays covering the general principles of international trade, rent-seeking theory as applied to trade, the design and implementation of trade laws, and the creation and operation of international trade law institutions.
Jay M. Feinman, JD'75, editor, 1001 Legal Words You Need to Know (Oxford University Press). This guide to the language of the American legal system offers definitions, sample sentences, and supplementary notes. Feinman also includes a list of legal-aid organizations, a law bibliography, and mini-guides on such topics as what to do if you're sued and how to enjoy cop and lawyer dramas.
Maryjane Osa, AM'86, PhD'92, Solidarity and Contention: Networks of Polish Opposition (University of Minnesota Press). Using newly available documentary sources to reconstruct the protest networks in Communist Poland, Osa shows how waves of dissent during the 1950s, '60s, and '70s left an organizational residue that both instructed and empowered Solidarity, and, ultimately, enabled the Polish revolution.
Marvin Rintala, AB'54, Creating the National Health Service: Aneurin Bevan and the Medical Lords (Frank Cass). Rintala argues that England's National Health Service was not the natural development of earlier legislation or previous political plans, but rather the result of a private alliance between Bevan, the minister of health, and Charles Wilson Lord Moran, president of the Royal College of Physicians.
PSYCHIATRY & PSYCHOLOGY
Paul Florsheim, AM'87, editor, Adolescent Romantic Relations and Sexual Behavior (Lawrence Erlbaum Associates). Using descriptive data and a range of theoretical perspectives, this volume explores adolescent relationship dysfunction. In three parts, it examines normative adolescent sexual development, sexual behavior among high-risk adolescents, and the practical implications of current theory and research.
Mike Goode, MLA'02, Stage Fright in Music Performance and its Relationship to the Unconscious, 2nd ed. (Trumpetworks). Examining the psychological and physiochemical reasons for stage fright, Goode develops composite case histories of performance anxiety, analyzes examples of performers free from the affliction, and discusses possible solutions.
RELIGION & PHILOSOPHY
Thomas L. Pangle, PhD'72, Political Philosophy and the God of Abraham (Johns Hopkins University Press). Combining skeptically rationalist political philosophy with faith-based political theology, Pangle interprets chapters of Genesis, taking into account the Socratic tradition and its heirs in the Christian, Jewish, and Islamic worlds. Likewise, he discusses the rival interpretive framework of the modern rationalists, such as Hobbes and Spinoza, and their successors.
Douglas Sturm, DB'53, PhD'59, editor, Belonging Together: Faith and Politics in a Relational World (P&F Press). Focusing on issues such as political responsibility, restorative justice, and sexual and racial identity, Sturm is committed to a progressive form of political action derived from process thought. Essayists include Warren Copeland, AM'71, PhD'77, and Franklin I. Gamwell, AM'70, PhD'73.
SOCIAL SCIENCES
Alex C. Michalos, AM'61, DB'61, PhD'65, Essays on the Quality of Life (Kluwer Academic Publishers). With topics including criminal victimization and the status of women in Canada, this collection of 19 essays spans 30 years of Michalos's work.
Paul Rabinow, AB'65, AM'67, PhD'70, Anthropos Today: Reflections on Modern Equipment (Princeton University Press). Meditating on "anthropos" and "logos" and how claims about those Greek nouns characterize anthropology, Rabinow draws on American, French, and English traditions to inquire into the production of truth while examining how new practices of life, labor, and language have emerged and been institutionalized.
Loïc Wacquant, AM'86, PhD'94, Body & Soul: Notebooks of an Apprentice Boxer (Oxford University Press). For three years French sociologist Wacquant immersed himself in the culture of a South Side Chicago boxing gym, participating in everything from shadow-boxing drills to the Golden Gloves tournament. In this experimental ethnography, Wacquant recounts not only life and labor in the black American ghetto but also a tale of personal transformation and social transcendence.
TRAVEL & LEISURE
Joseph Mills, AB'87, and Danielle Tarmey, A Guide to North Carolina's Wineries (John F. Blair). With more than 250 vineyards and 22 wineries, including the most visited winery in the United States, North Carolina ranks tenth in the nation in total wine production. Each of the guide's entries provides historical information, wine lists, interviews with the owners, and a recipe or food-pairing suggestion.
Ruth Pennington Paget, AB'86, The Edible Tao: Munching My Way Toward Enlightenment (iUniverse). Restaurant critic and food writer Paget recounts her culinary adventures with ethnic food, which began when her mother's favorite thing to make for dinner was a reservation.
Eric Schiller, AB'76, AM'84, PhD'91, Complete Defense to King Pawn Openings, 2nd ed. (Cardoza); and, with Raymond Keene and Leonid Shamkovich, Killer Chess Tactics (Cardoza). The first work, which includes a special section on opening with the king's pawn in a major international online event, updates the classic guide to playing the Caro-Kahn defense. The second, based on world-champion play, is a massive guide to chess tactics and combinations.
RECORDINGS
Joshua Yeidel, AB'68, The Taste of Life Itself. This album by Sagin' Time, a five-piece "danceadelic" rainbow rock-band from Moscow, ID, features eight original songs by Yeidel, two by his wife, Sharon, and one from the Grateful Dead.