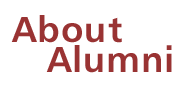 ON SCREEN
The highwaymen came painting
In the 1950s and '60s a group of self-taught, African American painters traveled Florida's highways, selling art from their cars to motels, doctors' offices, and tourists. In her first documentary, The Highwaymen, Julia D'Amico, AB'91, AM'95, explores how the artists escaped hard labor in the segregated South's citrus groves and packinghouses to develop a distinctive, colorful style and a regional art tradition.
Known today as the Highwaymen, this loose group of about 25 craftsmen produced an estimated 200,000 works, painting quickly with cheap materials on upsom board framed with scrap wood. Once going for as little as $10 apiece, the Highwaymen's land- and seascapes now fetch up to $10,000 and hang in Florida museums and private collections.—A.L.M.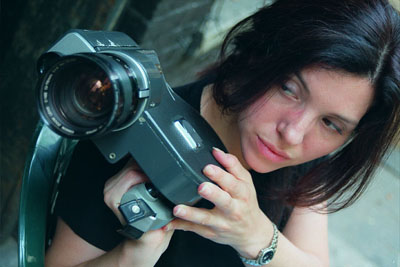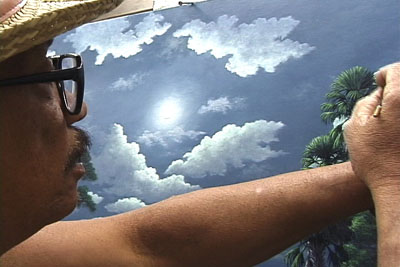 Documentary filmmaker Julia D'Amico, AB'91, AM'95, and a scene from The Highwaymen.