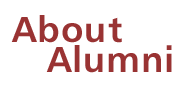 CULTURAL STUDIES
Students digest
Whether absorbing knowledge or nutrients, campus consumers cogitate and masticate with equal gusto. Taking the hungry scholar as food for thought, photographer Lloyd DeGrane snapped up a feast of students with their noses in the feedbag—and to the grindstone.—A.L.M.
Photos by Lloyd DeGrane
Rachel Brodesky, '07, (right) picks a peck in Palevsky.