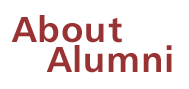 Desktop Chicago
New and online
The University of Chicago Magazine has put together some colorful views from the quads and the downtown Gleacher Center for you to use as a screensaver or desktop wallpaper. To download these photographs, the work of Magazine contributing editor Dan Dry, please go to magazine.uchicago.edu/views, where you'll find instructions for both PC and Macintosh users.
For 95 years the University of Chicago Magazine has covered the campus and alumni scene in print. Since 1995 each bimonthly issue also has been published online where back issues since December 1994 are archived.
In December 2001 the Magazine joined with the University of Chicago Alumni Association to create a monthly e-bulletin. Currently sent to 32,000 alumni, UCHICAGO.EDU offers links to University and alumni news and programming. If you would like to be added to the e-mail list, write uchicago-magazine@uchicago.edu.