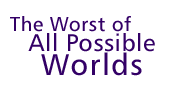 Optimist or pessimist? Take the test.
Not sure which strategy you use? Take Julie Norem's test, reprinted here from The Positive Power of Negative Thinking (Basic Books, 2001).
Think of a situation where you want to do your best. It may be related to work, to your social life, or to any of your goals. When you answer the following questions, please think about how you prepare for that kind of situation. Rate how true each statement is for you.
1

2

3

4

5

6

7

Not at all true of me

Very true of me
To figure out where you stand, add your scores for all the questions.
Possible scores range from 12 to 84, and higher scores indicate a stronger tendency to use defensive pessimism.