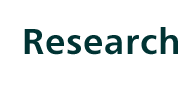 Original Source
The University of Chicago Library Special Collections Research Center
Wild find, mild West
When history professor and chair Kathleen Conzen found the historical manuscript "Memories of Elder Asa Maxey" in the Library's online catalog last winter, she was "amazed." She knew of Maxey: his family's westward migration from Virginia had been the subject of a chapter she wrote for Oxford History of the American West (1994).
"Memories," written shortly before Maxey's 1879 death, focuses on his War of 1812 service and later adventures in Kentucky and is "fascinating in a double respect," Conzen says. "It's a wonderful story of a young frontiersman" and "also a story that breaks off suddenly." Although Maxey eventually "repented his past life" of drinking and fighting and became a preacher, those "pages of civility" are missing. She suspects that the original collector, Reuben T. Durrett, discarded the pages to preserve Americans' "conventional notions" about the Wild West.
The University purchased Durrett's collection on Kentucky and the Ohio River Valley in 1913. The Library plans to publish a booklet of Conzen's Library Society lecture on Maxey, which she gave last February in conjunction with the Special Collections exhibition The First American West: The Ohio River Valley, 1750-1820. The exhibit was based on materials available online.