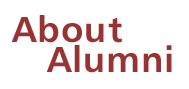 Deaths
FACULTY
Lester S. King, a former senior lecturer in the biological-sciences division, died October 6 in Chicago. He was 94. A pathologist in Michigan during WW II, he later became a staff pathologist at the University of Illinois Medical School. In the 1950s he wrote a history of 18th-century medicine. Joining the staff of the Journal of the American Medical Association as a senior editor in 1963, he remained there until his 1991 retirement. Frustrated by the quality of submissions, he wrote Why Not Say It Clearly: A Guide to Scientific Writing (1978). In the early 1970s King began to lecture on medical history at the University. He is survived by a daughter, a son, and three grandchildren.
Charles W. Wegener, AB'42, PhD'50, a key figure in the reorganization of the College, died October 6 in Spring Green, WI. He was 81. A WW II veteran, Wegener began his career at Chicago in 1951 as a humanities instructor, becoming the first Howard L. Willet professor in humanities and the College in 1973. A 1954 Quantrell Award winner, Wegener reinvented Ideas and Methods as an undergraduate concentration in the New Collegiate Division and was master of the division for six years. He also chaired the graduate Committee on Ideas and Methods and the University's Library Board and served as associate dean of the College. Survivors include his wife, Elizabeth Lamb Wegener, AM'72; three daughters, including Paula Schiller Gowans, AM'89; and three grandchildren.
1920s
Esther Somerfeld, SB'23, MD'25, a neurologist and psychiatrist who was an early proponent of group therapy, died November 13. She was 101. Somerfeld spent seven decades at the University of Southern California doing research in child psychiatry, group therapy, and psychopathology. She also chaired the psychiatry department at Cedars of Lebanon Hospital, and until a few months before her death, she continued to attend grand rounds, review books for the American Psychiatric Association, play classical piano, and treat the occasional elderly patient at her Silver Lake, CA, home. She and her late husband received numerous awards for their research, including work on tuberculosis-meningitis and a study of phenobarbital's effects on epilepsy. In 1987 the Southern California Psychiatric Society honored their work in neuropsychiatry. She is survived by a daughter and two grandchildren.
Paul H. Leffmann, PhB'27, JD'30, a lawyer, businessman, and philanthropist, died October 8 in Evanston, IL. He was 95. During WW II he served in the Air Force intelligence division, first in Florida and then in Washington, DC. A lawyer at several Chicago law firms, Leffmann also helped run his family's Florida citrus farm. As philanthropists, Leffmann and his family raised money in 1937 to bring 21 German Jews to the United States. His gifts to the U of C included establishing a lecture room and an endowed professorship in commercial law. Survivors include a son and four grandchildren.
1930s
Ramona Sawyer Barth, X'33, died October 20 in Damariscotta, ME. A lecturer and teacher, Barth wrote books, monographs, plays, and articles. Several of her historical plays toured throughout New England. An active feminist, she founded the Maine chapter of the National Organization for Women and taught courses in women's history. Barth also created She Shirts, a Maine T-shirt company highlighting noteworthy women as well as the Margaret Fuller Women's History Research Center. Survivors include five children and six granddaughters.
Warren S. Askew, PhB'34, of Lombard, IL, died October 4. He was 90. Askew was the assistant to the corporate controller at Swift & Company. Survivors include a daughter; two sons; two brothers, including C. Everett Askew, AA'36, MBA'53; a sister; and six grandchildren.
J. Periam Danton, PhD'35, a professor emeritus and former dean of the School of Librarianship at the University of California, Berkeley, died November 12. He was 94. During WW II Danton served in Air Combat Intelligence for the Navy. A librarian at institutions including the New York Public Library, Williams College, and Temple University, he was dean of Berkeley's library school from 1946 until 1961, retiring in 1976. Survivors include a daughter, a son, and two grandchildren.
Donald R. Smucker, AB'39, of Indianapolis, died October 6. He was 84. Smucker worked as a professional photographer before serving in WW II and then spent 22 years at Armour & Company and another 22 years with Clipper Abrasives. Retiring in 1982 he enjoyed cabinet making and clock collecting. Survivors include his wife, Marian, and three daughters.
1940s
Eileen Jackson Southern, AB'40, AM'41, a scholar of Renaissance and African American music and the first black woman appointed a tenured professor at Harvard, died October 13. She was 82. An accomplished pianist, she gave concert tours until the mid-1950s and taught public school before joining the CUNY faculty of Brooklyn College in 1960. In 1973 she cofounded the now defunct Black Perspectives in Music, the first musicological journal devoted to black music. In 1974 Southern became a lecturer at Harvard and received a dual appointment in Afro-American studies and music in 1976. Southern headed the Afro-American studies department from 1975 to 1979 and retired in 1987. Winner of the 2001 National Humanities Medal, she wrote and edited numerous books, including Music of Black Americans: A History (1971); Biographical Dictionary of Afro-American and African Musicians (1982); and The Buxheim Organ Book (1964). Survivors include her husband, Joseph Southern, MBA'45; a daughter; a son; a sister; and three grandchildren.
Paula Shaw Wagner, X'40, an artist, died May 6 in Riverdale, NY. She was 85. Working in oils, ceramics, fabrics, and silver, she won prizes in several regional art shows. She also contributed a smiling-face graphic for CBS This Morning. She taught art classes at the Skyview-on-Hudson recreation center in Riverdale from 1966 to 1974 and also gave private art lessons. She is survived by a daughter, a son, and a brother.
Jerome M. Rosow, AB'42, died October 11 in Scarsdale, NY. He was 82. An adviser to five presidents, Rosow was assistant secretary of labor from 1969 to 1971, helping to develop the 1970 Occupational Safety and Health Act. From 1971 until 1984 he chaired the President's Advisory Committee on Federal Pay. Founder and chair of the Work in America Institute, Rosow led several other organizations including the Industrial Relations Research Association and the Conference Board Council on Compensation, and he was the author of articles and books on teamwork, labor-management relations, training, health care, and productivity improvement. He is survived by two sons and four grandchildren.
David R. Howes, PhB'45, a retired statistician and systems analyst, died October 31 in Baltimore. He was 76. In 1950 Howes served at the Army Chemical Center in Edgewood, MD, continuing to work there after his 1952 discharge from the Army. In 1962 he transferred to the U.S. Army Strategy and Tactics Analysis Group, and rose to mathematics adviser to the chief. From 1959 to 1969 he was associate editor of Technometrics, published by the American Statistical Association. In the early 1970s he joined the Consumer Products Safety Commission, retiring from federal service in 1980. He is survived by a brother and a sister.
Burton M. Moore, PhB'48, AM'51, died September 18 in Milwaukee. He was 79. A WW II veteran, he wrote for films, television, and print media. His most recent work was Love and Riot in Los Angeles, a book on activist lawyer Oscar Zeta Acosta and his involvement in the Chicano movement of the 1970s. He is survived by his wife, Joan Willard Moore, PhB'48, AM'58, PhD'59; a son; and a grandson.
Betty Garrett Dean, PhB'49, an active volunteer who lived in Crawfordsville, IN, died April 24. She was 80. Survivors include a daughter and two sons, including Jonathan R. Dean, AM'85, PhD'93.
1950s
Burton D. Fried, SM'50, PhD'52, a physicist, died October 12. He was 76. After stints as an instructor at the Illinois Institute of Technology (1946–52) and as an assistant research physicist at the Lawrence Berkeley Laboratory (1952–54), Fried served as a senior staff physicist for TRW Systems and was a physics professor at the University of California, Los Angeles, from 1963 until his 1991 retirement. A fellow of the American Physical Society, he chaired its plasma-physics division from 1979 to 1980. Editor of the Comments on Plasma Physics & Controlled Fusion since 1973, he wrote more than 150 articles and book chapters.
Anthony C. Amberg, AB'57, AB'59, AM'62, an English professor, died of congestive heart failure November 4 in Chicago. He was 66. Amberg joined Roosevelt University's English department in 1969 and in 2001 received the Howard L. Willett Award for teaching. A member of the Society for Theatre Research and the American Society for Eighteenth Century Studies, he published articles in the journals Apollo, Theatre Research International, and Theatre Notebook. In 1996 he published his critical edition of Edward Moore's The Foundling: A Comedy and The Gamester: A Tragedy. He was at work on a book-length survey of Moore's Gamester on the London stage from its first performance in 1753 to its last in 1871. Survivors include a brother and a sister.
1960s
Donald E. Irish, PhD'62, died October 16 in Waterloo, Ontario. He was 70. Irish retired from the University of Waterloo in 1996 after three decades in the chemistry department. An accomplished researcher, he also received local and national teaching awards. Survivors include his wife, Shirley; a daughter; and three sons.
Dorothy Autenrieth Day, AB'65, AM'69, a librarian and an instructor at Indiana University, died November 13 of cancer. She was 59. Day, a Princeton University reference librarian from 1969 to 1971, joined the Indiana University faculty in 1980 as an assistant instructor in East Asian languages and cultures, serving until 1984. She then became a computer consultant specializing in foreign language and humanities computing at the university. A decade later she became an adjunct lecturer in the School of Library and Information Science, serving until 2000. A computer type font is being designed in honor of her work on the e-mail list for NotaBene—the scholarly word processor. She is survived by her husband, Mark T. Day, AB'64, MAT'66, AM'69; two daughters; her father; a brother; five sisters; and four granddaughters.
1970s
Muriel M. Lippman, PhD'70, founder of ERNACO, a consulting firm specializing in biomedical, environmental, and health-sciences issues, died October 19 in Silver Spring, MD. She was 72. In her youth Lippman entered the order of the Sisters of St. Joseph and as a nun taught science, receiving an award from the Rochester Academy of Sciences. After receiving dispensation from her vows and earning her Ph.D. she taught at Seton Hall University. She later did research at the National Cancer Institute. Survivors include three nephews and two nieces.
Timothy M. Tompkins, AB'71, a businessman and writer, died in Oklahoma November 10. He was 53. He pursued graduate studies in English at the Universities of Sussex and Edinburgh in the 1970s before joining the TK Ball and Valve Company, a subsidiary of the Sooner Pipe Company in Tulsa, OK. A longtime resident of Scotland, he traveled worldwide with the company and was named "Young Business Personality of the Year 1981–82" by the Scottish Chamber of Commerce. Tim retired in 1989 and pursued a variety of interests, including writing, reading, running, golf, gardening, and traveling. He is survived by his wife, Susan; two brothers, including Robert G. Tompkins II, AB'80, AM'80, MBA'86; and a sister.
1980s
John Lingner III, JD'86, a partner in the law firm Kakacek and Lingner, died November 19. He was 51. Active in the Union League Club of Chicago since 1988, in 1999 Lingner led a capital campaign for the Union League's Boys and Girls Clubs. Club secretary from 1995 to 1997, he had recently completed a three-year term as a director. Lingner also was president of the Congress Parkway Council, a member of the Chicago Literary Club, and an avid handball player. He is survived by his wife, Margaret A. McLaughlin, MD'77; four sons; his mother; and a sister.