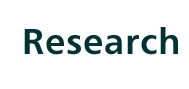 Investigations
Citations
How to calculate health risks
Environmental policy in the United States, law professor Cass Sunstein says, results more from "short-term panics and scare tactics" than "the best understanding of the facts." In Risk and Reason: Safety, Law, and the Environment (Cambridge University Press) he outlines a more efficient risk-regulation plan: cost-benefit analysis. Although critics accuse number crunchers of overlooking human factors, Sunstein believes the calculations can help generate the thoughtful judgment now lacking in environmental policy. Using scientific and expert knowledge, Sunstein says, would alleviate the political pressure to focus on popular but less dire causes, such as removing Alar from apples and banning silicon breast implants, while ignoring more urgent health and environmental issues. His book examines specific health risks (for example, fuel-economy standards that reduce greenhouse gases but also lead to smaller, less-safe cars) as well as some Bush administration environmental policies.
That's one way to bump up economic figures
Is the U.S. unemployment rate higher than we think? Between 1984 and 2001 the number of nonelderly adults receiving Social Security Disability Insurance income—and thus dropping out of the workforce altogether—rose 60 percent to 5.3 million beneficiaries. Taking into account these recipients—often workers who ignore their ailments until they can no longer work and apply for disability instead of welfare—the unemployment rate could rise as much as half a percentage point, according to assistant professor of economics Mark Duggan, whose research with MIT economist David H. Autor appears in the February Quarterly Journal of Economics.
A better way to run hospitals
Physicians who specialize in hospital care—called hospitalists—produce better results than the internists who traditionally manage hospital stays, reveals David Meltzer, AM'87, PhD'92, MD'92, associate professor in internal medicine and economics and the Harris Graduate School of Public Policy Studies, in the December 3 Annals of Internal Medicine. In a service started at the University of Chicago Hospitals in 1997, two general-medicine hospitalists reduced short-term mortality by 37 percent, decreased hospital stays by half a day, and cut costs by $782 per patient by 1999; in 2001–02 the cost reduction was $988 per patient. The benefits, though modest at first, increased as the hospitalists gained experience, especially in treating patients with asthma, pneumonia, and congestive heart failure. A larger, multicenter study is under way.
Don't baby talk preschoolers
Using complex sentences when speaking to preschool children increases their ability to understand and use such speech, psychology professor Janellen Huttenlocher has shown. Her findings, published in the November Cognitive Psychology, challenge the long-standing contention that syntax develops uniformly and naturally through genetics. Depending on how parents and teachers spoke to 3- and 4-year-olds, "we found sizable individual differences among children in the proportion of multiclause sentences produced as well as comprehension," Huttenlocher wrote in the report, coauthored by psychology professor Susan Levine and two University researchers. In classrooms where teachers more often used complicated language, the study shows, preschoolers' performance grew at twice the rate of students in less language-rich classrooms.
— Amy Braverman