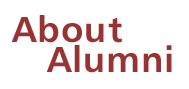 Between the lines
72 The December 10 New York Times described Eugene R. Wedoff, AB'72, JD'75, as "a judge known for being smart, aggressive and hands-on in his approach to cases." Those traits will no doubt be called into play with a major case now on Wedoff's docket at the U.S. Bankruptcy Court in Chicago—the Chapter 11 filing by United Airlines, the air-travel industry's biggest corporate failure to date. Before being appointed a bankruptcy judge in 1987 Wedoff was a partner at Jenner & Block.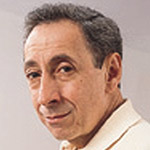 Poetry's Joe Parisi
73 At a November 15 dinner marking the 90th anniversary of Poetry magazine, Editor Joseph A. Parisi, AM'67, PhD'73, announced that pharmaceuticals heiress Ruth Lilly "has ensured our existence into perpetuity," through a no-strings-attached, 30-year gift of $100 million–$150 million. The gift—the largest ever to an institution devoted to poetry—made headlines around the nation. Under her married name (Mrs. Guernsey Van Riper Jr.), Lilly began submitting poems to the magazine in the mid-1970s. Although Lilly's poems were never among the 300 or so chosen for publication each year, she did receive several encouraging notes from Parisi, who joined Poetry in 1977 and has been editor since 1983. As he told Chicago Tribune columnist Eric Zorn, "I just wrote her a few nice words. I had no idea who she was, of course."
86 A "Forty under 40" listing in the November 4 Crain's Chicago Business included five Chicago grads: Timothy Landon, AB'86, MBA'93, president of Tribune Classified Services, "oversaw the purchase of CareerBuilder LLC, a national recruitment site, in 2000, and its merger with Tribune's CareerPath, one of the first job-posting sites to hit the Internet." Julius W. Few, MD'92, assistant professor of surgery at Northwestern's Feinberg School of Medicine, studies "subtle anatomical differences among various ethnic groups, so that those differences can be preserved in surgery." Ricardo Estrada, AM'93, is a Social Services Administration grad and associate executive director at Erie Neighborhood House, where he "has beefed up the center's computer labs and spearheaded a day-care program offering computers and training to the mostly Latino women who provide child care from their homes in the neighborhood." Sophia Siskel, AM'94, director of exhibitions and education at the Field Museum, "helped land upcoming shows on China's Forbidden City, ancient Egypt and the White House fashions of first lady Jacqueline Kennedy." Ron Huberman, AM'00, MBA'00, uses his experience as a beat cop, his master's in social work, and his business degree as head of the Chicago Police Department's office of information and strategic services, "working with California-based database software giant Oracle Corp. to put a laptop in every squad car."
90 Any Brit will tell you that Americans don't speak standard English, but, according to Bert Vaux, AB'90, they don't speak standard American English either: "We are not all the same, and what is considered bizarre in one part of the country might be the norm in another part." Vaux should know. The Harvard associate professor of linguistics is compiling an atlas of English dialects and, with some students, has launched the online Dialect Survey to track the ways Americans agree or disagree about how to use or pronounce words. When it's time to litigate, do you hire a law-yer (21 percent) or loy-er (74 percent)? Is your mother's sister your ant (75 percent) or ahnt (11 percent—and you're probably from New England)? So far the survey has received coverage in outlets from the New York Times to Science. To read the clips and take the survey: www.hcs.harvard.edu/~golder/dialect.
93 The January 1 Chicago Tribune asked experts about upcoming trends in fields from space exploration to dating and relationships. Weighing in on language trends was Erin McKean, AB'93, AM'93, editor of Verbatim: The Language Quarterly. Acronyms, McKean told the Trib, are going to be hot, very hot: "The latest one is for 'total information awareness,' TIA. I've seen CWC a lot for Chemical Weapons Convention. The government is just acronym-happy." Another prediction: "[M]ore using of proper names as shorthand cultural references. 'That's just a little too Christina Aguilera.'"
— Mary Ruth Yoe