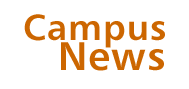 Chicago Journal
Printing money
At Harper Library the hum of laptops and fingers striking keyboards drowns out the rustle of turning pages. Personal digital assistants are omnipresent as students check their to-do lists or play Minesweeper before, after, and during class.
But the technology wave has hardly turned the idea of a paperless campus into reality. The printers in the USITE/Crerar and USITE/Harper computing clusters crank out reams of paper with amazing speed. "I've put 3,000 sheets in one printer in the span of a few hours," says Gur Talpaz, a student assistant in the Crerar cluster. Each computer lab uses about 500 pages per hour, he notes, and toner cartridges last only a few days.
No wonder few students were pleased when USITE announced in September that by the academic year's end printing in its labs will no longer be free. The USITE/ Regenstein lab had already begun charging ten cents per page in September 2001. This past summer resident-hall administrators also decided to charge for printing at a rate of six cents per page—though each resident receives an annual $18 (300-page) credit.
"Like the residence halls, USITE labs have seen an exponential increase in the number of pages printed over the last four years," Emily Baker, assistant director for learning environments in Networking Services & Information Technologies, recently told the Chicago Maroon. "Given budget constraints, we can't continue to provide free printing."
The rise in printing can be traced in part to the increased number of professors who place assigned readings on electronic reserve as portable document files (PDF). About one-third of reserves are available online. Now the photocopy machines formerly used to duplicate articles sit idle while the printers overheat. For students the transition from photocopies to PDFs means saving money—printing for free in the computer lab instead of paying 10 to 15 cents per copy at the library. For USITE, however, electronic reserves—along with "junk prints," including "frivolous nonacademic Web content," Baker told the Maroon—are breaking the budget.
Chicago is not alone. Universities nationwide are searching for budget-trimming options, and many have found printing costs an easy target. The October 4 Chronicle of Higher Education noted that about one-third of all paper printed on campuses is wasted—thrown away immediately or never picked up off the printer.
The impending USITE change has met with varying responses from students. "I can see why they would do it, but it doesn't mean I'm happy with it," says first-year graduate student Besheer Mohamed.
By early January USITE had not yet defined its policy for the Crerar and Harper clusters, so at least for now, the printers there still hum along for free. A Maroon staff editorial has asked, "What's the alternative? Printing costs money." The big question remaining for students is, how much?
—Evan Haglund, '03