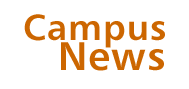 Chicago Journal
For the record
Boost for Soviet-era research
For the second time since its inception last year, an Andrew W. Mellon Distinguished Achievement Award has gone to a Chicago professor. Sheila Fitzpatrick, a scholar on the former Soviet Union, is one of five humanities researchers to receive a $1.5 million award this year. Fitzpatrick will use the three-year funding for a new project exploring Soviet social practices and everyday life and to expand an ongoing comparative-history project on the Nazi and Stalinist eras.
Honor thy father
Andrew Davis, a senior scientist in geophysical sciences, delivered the 2002 Nobel lecture in physics on behalf of his father, Raymond Davis Jr., a retired University of Pennsylvania astrophysicist. The elder Davis, who won the prize for his detection of cosmic neutrinos, is in the early stages of Alzheimer's disease.
Cross-town loss
Sarah Pearson, the U of C's No. 2 fund-raising official, took the top development post at Northwestern University this January. As associate vice president for development and alumni relations, Pearson, who joined the University in 1996, headed the $2 billion Chicago Initiative.
Chicago Weekly News revives
The eight-year-old Chicago Weekly News, which ceased publishing in October when advertising revenues dried up, is back on the presses thanks to New City Chicago. The alternative city paper, published by Brian (AB'83, MBA'84) and Jan (AB'85) Hieggelke, has agreed to pay CWN's bills, including printing, delivery, and general office costs—which CWN publisher second-year David Muraskin estimates at $1,000–$1,300 a week. In exchange, CWN is inserting New City and promoting the paper on its cover. All future CWN ad revenue will go to New City, whose staff will also mentor the student staffers.
Material funding
Chicago's Materials Research Science and Engineering Center (MRSEC) has received a six-year, $14.4 million renewal grant from the National Science Foundation. Unlike the other 12 NSF–supported MRSECs to receive renewed funding, Chicago organizes its research along concepts—such as particle jamming and "biointerfacial" science—rather than materials.
Director of student counseling
Thomas Kramer now directs the Student Counseling and Resource Service. Kramer, who has a decade of experience with students, was deputy executive vice president of the American Board of Psychiatry and Neurology.
Too expensive to fathom
Fathom, a for-profit, online-learning venture run by Columbia University in partnership with Chicago and several other prominent intellectual, artistic, and scientific institutions, will go offline this March. After two years of operation and many millions in investment from Columbia, the venture was never profitable. Chicago will retain the rights to all material it's contributed to the site.
A Big Bang and a tiny croc
Although one could never have existed without the other (and both were discovered by Chicago faculty), the only real link between astrophysicist John Carlstrom's polarization findings confirming the Big Bang theory and paleontologist Paul Sereno's discovery of a 110-million-year-old, two-foot-long crocodile is their appearance in Discover magazine's January 2003 "100 Top Science Stories of 2002." Polarization ranked tenth, while the tiny croc was No. 97. The top story? The scientific and ethical firestorm around cloning.
Grid expectations
Ian Foster, a computer-science professor, and Carl Kesselman of the University of Southern California received the British Computer Society's 2002 Lovelace Medal for their work as the principal architects of Globus, the open-source software that has become the de facto standard for grid computing. Dubbed the "gridfather" by Red Herring magazine and a founding father of the grid by Newsweek, Foster has been the subject of a spate of recent media profiles.
Cheeky art in China
When China's Guangdong Museum of Art plastered the Mao-defying words "In God We Trust" high on an outside wall, it could only mean one thing: Chicago art historian Hung Wu had come to town. Mounted in the city of Guangzhou in South China, about 70 miles north of Hong Kong, the installation was part of Reinterpretation: A Decade of Experimental Chinese Art (1990–2000), curated by Wu and featuring 166 works by 135 artists, which ran through January 19.
No flash in the pan
The requests for the Flash computer code keep coming—200 to date—so it's fortunate the Center for Astrophysical Thermonuclear Flashes received a five-year, $22 million contract from the U.S. Department of Energy to continue its work. The center creates computer models of the turbulent mix and flow of gases that trigger exploding stars. Its simulation code is used by fans from California to Germany, Japan, and Poland.
A modern librarian
Why has the Modern Library book series escaped the damnation as "middlebrow" visited by critics on similar publishing ventures, such as the Book-of-the-Month Club? A librarian would know. Indeed Jay Satterfield, head of reader services at the Special Collections Research Center, has written The World's Best Books: Taste, Culture, and the Modern Library (University of Massachusetts Press, 2002), in which he credits the Modern Library's editorial decisions, close attention to book design, and marketing strategies.