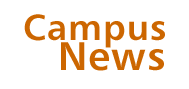 Chicago Journal
Center Stage
Symbol and Substance: The Elaine Ehrenkranz Collection of Japanese Lacquer Boxes, through April 6. One of the most elegant and diverse assemblages of lacquer boxes outside Japan, this collection ranges in date from the late 14th to the late 19th century. The exhibition, organized by the Arthur M. Sackler Museum of Harvard University, introduces the aesthetic refinement and symbolism of Japanese lacquers, as well as the intricate planning, painstaking labor, and supreme artistry that went into constructing the boxes. Smart Museum of Art, 773/702-0200.
Nora and Edward Ryerson Lecture: "Casanova's Lottery," March 6, 5:30 p.m. Stephen M. Stigler, the Ernest DeWitt Burton distinguished service professor in statistics and the College, speaks on the social history of gambling from 1750 to 1840, including ideas of probability and risk, and describes how to statistically investigate such issues over the distance of time. Max Palevsky Cinema, Ida Noyes Hall, 773/702-2513.
New Classic Singers, March 14, 8 p.m. Lee R. Kesselman directs the Ars Viva Orchestra in a performance of James MacMillan's Seven Last Words of Christ, Samuel Barber's Adagio for Strings, spirituals from Michael Tippett's A Child of Our Time, and other music for voices and strings. Rockefeller Chapel, in cooperation with the McAninch Arts Center at the College of DuPage, 630/942-4000.
The Romance Cycle: Parts 1 and 2, March 28–June 1. Artistic director Charles Newell adapts Shakespeare's Cymbeline and Pericles into a two-part performance. In Part 1 a banished husband bets a rogue that the husband's wife cannot be seduced. In Part 2 the prince of Tyre finds, loses, and regains his wife and daughter. Boxed meals available during an extended break. Court Theatre, 773/753-4472.
Susan Graham, mezzo-soprano, and Malcolm Martineau, piano, April 11, 8 p.m. Graham makes her recital debut with songs by Dvorâk, Berg, and Debussy. The University of Chicago Presents, 773/702-8068.