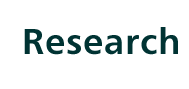 Investigations
An answer to the stem-cell debate?
Scarce, flexible forms of stem cells needed for medical research and treatment may become both simple to produce and plentiful with a new technology developed at Argonne National Laboratory—and the source is as close as your own bloodstream.
These "pluripotent" stem cells—which get their name because they can morph into a variety of cell types—can generate all types of body tissues. Although previously these cells had been found only in fetal tissue, which is limited, and bone marrow, which is difficult to collect, the new technology can produce them from adult blood cells.
Argonne scientist and University of Chicago professor of molecular genetics Eli-ezer Huberman and his colleagues, Yong Zhao and David Glesne, PhD'95, found that when adult monocytes—white blood cells formed in bone marrow—were exposed to a growth factor, they created a set of pluripotent stem cells. After cultivating the cells, the scientists added more growth factors, causing the stem cells to differentiate into nerve, liver, and immune-system tissue.
The finding, published in the March 4 Proceedings of the National Academy of Sciences, may offer researchers a practical alternative to the controversial use of embryonic stem cells for research, drug discovery, and transplantation.
The stem cells could be particularly useful in transplantation therapy, which replenishes immune cells that have been eradicated by cancer therapy or replaces neuronal tissue damaged during spinal-cord injury, stroke, or Alzheimer's or Parkinson's disease.
The research was funded by the National Institutes of Health, and Huberman and his crew have applied to patent the new technology. Argonne is run by the University as part of the U.S. Energy Department's national laboratory system.
—Catharine Foster