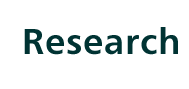 Syllabus
In building Losers around "forgotten" thinkers—19th- and early-20th-century writers "who, for the most part, view reason as the enemy of truth or at least as false reed on which we cannot depend"—Bernard Silberman encountered a not-altogether-unexpected problem. Forgotten thinkers aren't always still in print.
Several thinkers got the ax because of that, although Georges Sorel's Reflections on Violence was put on the list and on reserve.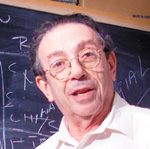 Bernard Silberman
Silberman chose writers and works that were influential in their own time and whose influence "has persisted even if it is only indirectly." High on the list was L. Frank Baum's The Wonderful Wizard of Oz, "a complex text" rarely discussed despite its fame, along with several other household names (in bookish households): William James, Pragmatism; Marcus Garvey, Life and Lessons; Friedrich Schiller, Essays; and Herbert Spencer, Political Writings. Rounding out the readings were Henri Bergson, Creative Evolution; Rosa Luxemburg, Rosa Luxemburg Speaks; and the course opener, Joseph de Maistre, Considerations on France.
Limited to undergrads, the course required two-page papers on each of the nine texts—"something in your own words as to what you think are the important points of the reading."
On the take-home final students chose three of eight questions, with each answer limited to three typewritten pages ("You may use any source you can lay your hands on, but you must cite your sources," Silberman warned). Here is Question No. 8: "A number of writers hold theories that explain or imply that the emergence of institutions is the result of individual choices. Certainly Spencer is one of these. Who else might belong to this group? Explain why Spencer and the others qualify as methodological individualists."
—M.R.Y.