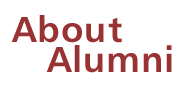 From our pages
1913 Ida Noyes Hall, now home to everything from Doc Films to Career and Placement Services, was originally in 1913 as a "Women's Building—club house and gymnasium." Men at the University already had recreation centers including the Reynolds Club. Reporting on President Harry Pratt Judson's convocation address, the July Magazine expressed gratitude for LaVerne W. Noyes's $300,000 gift for the building: "It is certain that no other single gift could meet so many needs and have been greeted by such universal approbation." The building, which opened in 1916, was named for Ida E. S. Noyes, the donor's late wife, who was active in several community organizations.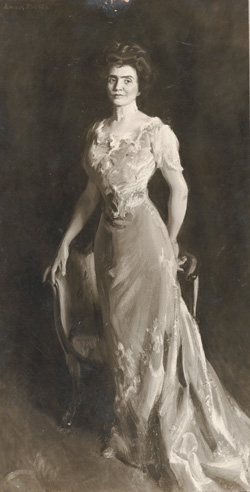 Ida E. S. Noyes
See the original page*
Lo-res version (72 kb)
Hi-res version (691 kb)
1953 In a June essay on postwar University of Chicago life, Dean of Students Robert M. Strozier offered two popular conceptions of the typical college student. First there was the "longhaired radical, hellbent on adopting any new 'ism,'" a stereotype whose prevalence was only to increase over the next two decades. Then there was the sort who goes "frolicking through his college years oblivious to the grave issues of our time." Strozier noted that Chicago students fit neither category and were instead "human, quite unpredictable, and far too ingenious to be confined by any stereotype." Not one to lavish too much praise, Strozier offered his own generalization about Chicago students, calling them a "grim and humorless" bunch.
See the original page*
Lo-res version (286 kb)
Hi-res version (3,035 kb)
1978 Fifteen years after its inception the University's annual Festival of the Arts included a spelling bee and a "Liberal Education Quiz." To give its readers a taste of the event, the Magazine included several quiz questions in its summer issue: "The current French Constitution is often referred to as the 'Fifth Republic.' What are the other four republics?" and "Distinguish Aristotle's political theory from that of Hobbes." Some of the questions, it was noted, had originally appeared on comprehensive examinations. The Magazine also printed answers but admonished its readers, "No peeking."
See the original page*
Lo-res version (132 kb)
Hi-res version (1,335 kb)
1993 In the August issue English language & literature professor Bruce Redford predicted that e-mail would restore to popularity "the familiar letter." While 1993 e-mail users, like their 18th-century counterparts, were interested in conveying "candor and sincerity," Redford noted, those "values have come to be linked not with forethought, as they were in the 18th-century, but with incoherence." The change took place because contemporary e-mail users, Redford argued, had less of a shared culture than did 18th century letter writers and therefore used familiar and unstylized voices, rather than culture-specific allusions, to create a sense of intimacy. To illustrate his point, Redford offered an e-mail snippet: "So hopefully when figuring out the big picture the deal is that you'll let me know that."
See the original page*
Lo-res version (397 kb)
Hi-res version (6,871 kb)
—P.M.
---

* Many online documents are Portable Document Format (PDF) files. Adobe Acrobat Reader, available for free from Adobe, allows you to view, navigate, and print PDF files across all major computing platforms.
Additional technical support is available at the Acrobat web site. The access.adobe.com Web site provides tools and information to help make Adobe PDF files accessible to users with visual disabilities.
NOTE:
Acrobat Reader 5 allows you to save a copy of a PDF file, but not any modifications you might make to it. If you want to build, save, or manipulate PDF files, you will need to purchase the complete Adobe Acrobat program. Ordering information is available from Adobe at www.adobe.com.