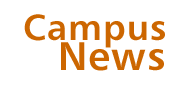 College Report

On the quads
The 2003 Quantrell Awards for Excellence in Undergraduate Teaching went to five faculty members: history associate professor Edward Cook, psychology and human-development professor Susan Goldin-Meadow, geophysical-sciences assistant professor Munir Humayun, PhD'94, virology professor Bernard Roizman, and English language & literature associate professor Christina von Nolcken. Based on student recommendations and awarded since 1938, the Quantrell may be the nation's oldest undergraduate teaching award....
A less formal way for students to measure teaching excellence can be found at www.ratemyprofessors.com. The Web site ranks professors, including 158 from Chicago, on "easiness," "helpfulness," "clarity," "overall quality," and even "hotness." Seven Quantrell winners are among the 44 "hot" Chicago profs: Jean Comaroff, Gary Herrigel, Douglas R. MacAyeal, Robert Richards, PhD'78, Mario Santana, Jonathan Z. Smith, and William Veeder....
Although it won't reveal how hot professors are, a Web site created last year, courseadvice.uchicago.edu, groups together other tools for choosing classes. New is an online syllabus database. Some professors post syllabi on a course's Chalk site, an online forum open only to students in the class. Now those syllabi can be viewed in a Chalk database open to all students. Eventually the site will automatically link course-catalog descriptions and time-schedule information to evaluations and syllabi....
Clarisse Mesa, AB'03, is the first student ever to rank in five University track & field all-time records. She holds the 3,000-meter steeplechase record, is sixth in the 800-, 5,000-, and 10,000-meter runs, and is eighth in the 1,500-meter run. Mesa plans to teach secondary-school English in Philadelphia through Teach for America. She told the Maroon she'll continue to run, in part because boyfriend Tom Haxton, '04, "said it's over if I ever become a fitness jogger."...
No mere fitness jogger himself, Haxton and Patrick Sullivan, '04, won All-American awards at the May NCAA Division III outdoor track & field championships. Haxton won the award—given to the top eight in each event—for both the 10,000-meter and 5,000-meter runs, and Sullivan won for the 1,500-meter run. The two scored 12 points total, placing Chicago 23rd out of 71 teams.
—D.G.R.