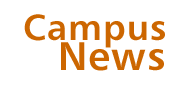 Chicago Journal

For the record
Crown chairs trustees
At its June meeting the University's Board of Trustees elected James Crown, the board's vice chair for two years, as chair. Crown succeeds Edgar Jannotta, who continues to lead the Chicago Initiative and is a Life Trustee. Crown, the president of Henry Crown and Company, a private investment firm, attended Hampshire College and Stanford law school. Meanwhile Sanford Grossman, AB'73, AM'74, PhD'75, and Byron Trott, AB'81, MBA'82, were elected trustees.
Parker's particles praised
Eugene Parker, the S. Chandrasekhar distinguished service professor emeritus in physics, astronomy & astrophysics, and the Fermi Institute, is one of this year's three recipients of the Kyoto Prize, given by the Inamori Foundation for lifetime achievement in the arts and sciences. Parker's theory of "solar wind"—a supersonic flow of charged particles filling the space between the sun and the Earth—was once criticized but is now widely accepted.
Porch collapse tragedy
Julie Sorkin, AM'03, and second-year law student Henry "Jay" Wischerath were two of the 13 victims of a fatal porch collapse at a June 29 party in Chicago's Lincoln Park neighborhood. Sorkin's fiancé, Chicago law student Ben Bradford, lived in the third-floor apartment where the party took place. About a dozen other Chicago law students also attended.
June's honorees
At a June 13 convocation for professional and graduate students honorary Doctor of Science degrees were presented to three scholars: Stanford mathematician Persi Daconis, chemistry professor Ryoji Noyori of Japan's Nagoya University, and Harvard applied-astronomy and applied-physics professor Patrick Thaddeus.
Fama's e-fame
Robert R. McCormick distinguished service professor of finance Eugene Fama, MBA'63, PhD'64, is the first author on the Social Sciences Research Network (SSRN) whose papers have been downloaded 50,000 times. A Web site sponsored by Social Science Electronic Publishing, SSRN has a total of 89,900 papers. Fama's 1998 "Market Efficiency, Long-Term Returns, and Behavioral Finance," cowritten by former Chicago professor Kenneth French (now at Dartmouth) and posted in April 1997, was his most frequently downloaded paper.
A chair for Olinto
For the first time in Chicago's history, the physical-sciences department is chaired by a woman. Angela V. Olinto, who took the post in July, specializes in astronomy and astrophysics. Olinto earned a bachelor's in physics from Pontifícia Universidade Católica do Rio de Janeiro in Brazil and a Ph.D., also in physics, from MIT.
Invited and inducted
Ten University professors became members of national academies this year. The National Academy of Sciences inducted ecology & evolution professor Wen-Hsuing Li and physics professor Sidney Nagel. Joining the American Academy of Arts and Sciences were psychology professor John Cacioppo, biologist Rochelle Easton Esposito, Social Sciences Dean John Mark Hansen, history professors Thomas Holt and Friedrich Katz, astronomy & astrophysics professor Donald Lamb Jr., human-development professor Tanya Luhrmann, and political scientist John Mearsheimer.
Chicago sweeps the Fulbrights
For the 17th consecutive year, Chicago graduate students have won more Fulbright fellowships than those from any other U.S. university—18 were announced by June. Their research projects include studying linguistics in Brazil, computer science in Tibet, and the politics of film in Poland.
Campus police head north
This fall the University Police Department will extend its coverage to the North Kenwood and Oakland neighborhoods, just north of South Kenwood and Hyde Park. Joint University and city patrols have been in effect in Hyde Park and South Kenwood for more than 40 years and in the northern half of Woodlawn since 2001.
No small potatoes
The University has signed an agreement with the University of Idaho and Argonne National Laboratory officially beginning a research partnership. The agreement will give Idaho professors access to Argonne, increase student participation in research at both universities, and permit collaboration between Chicago and Idaho faculty.
Gertrude Stein's campus visit
Frank Galati's musical adaptation of works by Gertrude Stein and Alice B. Toklas, A Long Gay Book, may have premiered at Northwestern this May, but its opening is based on a lecture Stein gave on the nature of narration at the University of Chicago. Tickets to hear Stein's 1934 Mandel Hall speech were $0.55 to $1.10. A Long Gay Book tickets ran $11 to $24.
Triple transplant three-peat
A 40-year-old man underwent a heart, liver, and kidney transplant this May at the University of Chicago Hospitals. Suffering from a severe form of a rare metabolic disorder known as Forbes' disease, the patient has improved significantly since the operation, performed only three times before in the United States, twice at Chicago. Cardiologist Allen Anderson, cardiac surgeon Valluvan Jeevanandam, and surgeons David Cronin, PhD'97, and J. Richard Thistlethwaite were among those involved in the 14-hour transplant.
How to price a Heisman
Senior High School in Dubuque, Iowa, is struggling to price a 1979 gift from an alumnus, the late Jay Berwanger, AB'36. Berwanger donated what is likely a replica of his first-ever Heisman trophy. Because Heisman sales, which would set the trophy's value, are rare, the school has not been able to set an exact figure, needed in case the trophy requires insurance exceeding the school district's $50,000 fine-art cap. The likely original trophy will be displayed in the University's Hall of Fame in the new Gerald Ratner Athletics Center.