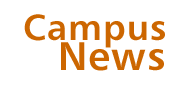 College Report

Getting oriented for O-Week
The online bulletin board that the College Programming Office (CPO) created last year for incoming students' class Web site was perhaps more successful than expected in facilitating pre-College interaction. Some students "actually started dating," says CPO director Linda Choi, MBA'96. And that was without the benefit of pictures. This year a photo gallery was added to the site (classof2007.uchicago.edu). Between late May and mid-July the class of 2007 had posted more than 7,000 messages, and about 180 students had posted their e-mail addresses, AOL Instant Messenger names, and photos. Students formed social groups, says CPO assistant director Carrie Goldin, organizing meetings for L.A. residents or trading CDs.
While rising first-years have mingled online, University staff members have scrambled in Hyde Park. The CPO, resident heads, Office of Undergraduate Housing, and others have spent up to a year preparing for the O-Week onslaught of almost 1,200 new College students.
Orientation, this year September 20–28, has transformed over the past 70 years. Associate dean of students in the College Jean Treese, AB'66, recalls that her orientation lasted 14 days and had 14 required general-education tests. Now O-Week runs nine days, with two required placement tests, math and physical education, and optional placement tests in foreign languages and sciences.
The tone has also changed. Although Chicago's "orientation always had an academic focus," says Treese, who led orientation from 1983 to 1999, the scope is now broader. When Treese lengthened it from nine days to 12 in 1995 (it returned to nine in 1999) to allow more time for advising, there was also time for community-service programs and social activities. Treese added events to discuss civility and tolerance, date rape, and communal living.
Such programs continue this year. After the "Alcohol, Sex, and Respect" improv-comedy presentation, students will discuss it in one of five "Chicago Life" meetings—small group sessions on everything from course registration to campus safety. New in 2000 was a "Chicago Life" on campus diversity, which replaced the low-rated "U of C History and Traditions."
"Experience Chicago Day" was added when the CPO was founded in 1999. Its goal is "to orient students...to Hyde Park and the city," Goldin says. The event is popular, says CPO assistant Lakshmi Shenoy, '05, because "when you have a lot of the placement tests and the dreaded PE test, it's a nice break."
While the CPO plans O-Week, other groups plan activities around it. Student newspapers produce orientation issues. Student organizations hold recruiting events. This year Doc Films and the student filmmaking group Fire Escape will collaborate on a movie night. Resident heads (RH) organize house trips. Last year Pamela Bozeman-Evans, RH and associate dean of students in the University, took her house, Burton Judson's Chamberlin, to Chinatown. Academic advisers, meanwhile, send out introductory letters, says senior adviser Marianne West, AB'75. They also scan AP test scores and background information.
Student background is equally important to assistant director of undergraduate housing Kim White-Johnson and her assistant, who spend June and July assigning dorms and roommates. Dorm assignments are based on when housing applications and deposits are received. Once a dorm is full, White-Johnson begins assigning roommates—by hand. The one-page application consists largely of yes-or-no questions: Do you want to live on a single-sex floor? Are you neat? Are you a "night person"? Students list academic and extracurricular interests, and they get a few inches to "list any factors that would help us to choose a reasonably compatible roommate for you."
White-Johnson tries to match roommates, notified in early August, who give similar personal-habit responses but who differ in other ways. "Because college is a time for expanding horizons, it is the goal of the housing office to match roommates from different backgrounds and experiences," she explains, adding: "because we are working with a limited amount of information, it is impossible to see potential conflicts between roommates." Discovering those conflicts can be left to the online bulletin board.
—D.G.R.