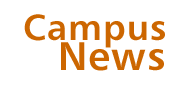 Chicago Journal
Center stage
Robie House and Its Historic Neighbors Walking Tour, Fridays and Saturdays, 2 p.m. The Frank Lloyd Wright Preservation Trust tour explores the buildings around the Frederick C. Robie House, comparing the Tudor and Gothic styles of some University buildings with Wright's modern Robie House. Tickets at Robie House Bookshop, 708/848-1976.
Comix Chicago, August 24–October 5. This exhibit of contemporary Chicago comic and zine artists features work from Dan Clowes, John Porcellino, Archer Prewitt, Chris Ware, and Magazine contributor Jessica Abel, AB'91. Horwich Gallery, Hyde Park Art Center, 773/324-5520.
Mid-Century American Abstraction: Master Works on Paper, September 13–December 7. Displaying works on paper by Willem De Kooning, Franz Kline, Hans Hoffman, Theodore Roszak, and David Smith, this collection of drawings, watercolors, and collages showcases American abstract expressionist art from the 1940s and 1950s. Smart Museum of Art, 773/702-0200.
Research at the Center: Celebrating the 50th Anniversary of Special Collections, September 15–January 12. Founded in 1953 by merging the Department of Manuscripts, Archives, and Lincolniana with the rare-book collections, Special Collections celebrates its 50th anniversary with an exhibit of primary sources important to scholarly research. Main Gallery, Special Collections Research Center, 773/702-8705.
The Sound of a Voice, September 25–November 2. In this world-premiere opera, produced in association with the American Repertory Theatre in Cambridge, Massachusetts, composer Philip Glass, AB'56, adds Asian and Western instrumentation to stories by David Henry Hwang. Court Theatre, 773/753-4472.
Gerald Ratner Athletics Center dedication and Maroons homecoming game, October 11. At a noon picnic-lunch dedication near Stagg Field, architect Cesar Pelli, University vice president Steve Klass, and athletics director Tom Weingartner will speak. The Maroons take on the Pomona-Pitzer Colleges at 1:30 p.m. At halftime the 25 Athletics Hall of Fame inductees will be recognized. Alumni Association, 773/702-2150.