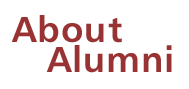 Alumni Deaths
Faculty
Bernard S. Cohn, a professor of anthropology, died November 25 in Chicago. He was 75. An expert on the British Raj, Cohn came to the University as a postdoctoral fellow in 1957, joining the faculty in 1964. A past chair of the anthropology department (1969–72), he was elected to the American Academy of Arts and Sciences in 1998. Survivors include his wife, Rella Israly, AM'73, PhD'95; three daughters; a son; a brother; and two granddaughters.
Francis H. Dowley, AM'41, PhD'53, an art historian, died December 5 in Chicago. He was 87. A WW II naval officer, Dowley held fellowships in New York and Paris before joining Chicago's faculty in 1949. Earning tenure in 1958 and a full professorship in 1978, he was an expert on early-modern French art. Dowley belonged to the College Art Association of America and La Société de l'Histoire de l'Art Français.
1920s
Anton B. Burg, SB'27, SM'28, PhD'31, a chemist, died November 19 in Los Angeles. He was 99. Joining the University of Southern California faculty in 1939, within a year Burg was named chair of the chemistry department. An expert on boron, he synthesized several compounds widely used in organic chemistry. Burg continued to do laboratory research into his 90s. A bicycling enthusiast, he refused to drive.
1930s
Charles B. Cleveland, AA'38, a journalist, died November 17 in Lake Forest, IL. He was 85. A WW II lieutenant in the Army, Cleveland worked with the Chicago Times and the United Press International before moving to the Chicago Daily News. Former editorial director at WIND-AM and WBBM-Channel 2, he served nine years as deputy press secretary in the Illinois attorney general's office before retiring in 1995, the same year he was inducted into the Chicago Journalism Hall of Fame. Survivors include his wife, Jean; a daughter, Alyna Tung-Mei Chien, AB'89, SM'95, MD'01; a son; and six grandchildren.
1940s
Arthur Loewy, SB'40, SM'42, MD'43, an otolaryngologist, died September 4 in Chicago. He was 85. A professor emeritus at the University of Illinois at Chicago, Loewy also ran a local private practice. Survivors include his wife, Rayna DeCosta Loewy, AB'39, SM'40; a daughter, Susan Lacoste, AB'68, AM'70; and two grandsons.
June Cover Wylie, SB'40, a journalist, died June 28 in Chicago. She was 85. Wylie was a Kenilworth reporter for Wilmette Life from the 1960s until her 1986 retirement. Survivors include a son, Davod A. Wylie, U-High'62, and a brother, John H. Cover Jr., SB'41.
John A. Crosby, SB'43, a professor of geography, died October 4 in Fresno, CA. He was 82. Serving in the Army during WW II, Crosby taught briefly at the Universities of Washington and Toronto. In 1956 he moved to California and cofounded Fresno State College's geography department, retiring in 1991. Survivors include his wife, Myrtle Oak; two daughters; two sons; and five grandchildren.
Joan Augustus Dix, SB'43, died November 20 in Whidbey Island, WA. She was 81. A physical therapist, Dix also enjoyed genealogy, traveling several times to Ireland to trace her family's history. An avid quilter, in 1978 she received a Good Housekeeping award for her Colorado Centennial quilt. Survivors include two daughters, two sons, a sister, and five grandchildren.
Edgar W. Nelson, AB'43, a marketing executive, died October 28 in Hilton Head, SC. He was 82. A WW II Navy veteran, Nelson practiced marketing with several firms before establishing a construction business in 1976. After suffering a stroke in 1979, he became a community activist for the disabled. Nelson's hobbies included umping local tennis matches and painting. He is survived by a daughter; a son; ten grandchildren, including Aaron M. Ackermann, AB'98; and two great-grandchildren.
Haskell M. Block, AB'44, a literature and philosophy professor, died November 7 in New York. He was 80. A two-time Fulbright scholar, Block taught at several New York institutions, including SUNY–Binghamton, Queens College, Brooklyn College, and CUNY, where he established the graduate program in comparative literature. Survivors include two daughters; a son, Randall S. Block, AB'71; a sister; and five grandchildren.
William B. Hugle, PhB'46, SB'57, inventor and entrepreneur, died October 13 in Mesa, AZ. He was 76. Founding the semiconductor manufacturer Siliconix with his wife Frances Sarnat Hugle, PhB'46, SB'57, who died in 1968, Hugle was defeated in his 1972 bid for Congress. Moving to Europe in 1984 (after he was implicated in a Cold War espionage scandal), he returned ten years later to promote his company's flat-panel display technology. Hugle founded or cofounded 12 companies and held more than 30 patents. Survivors include his second wife, Helga; three daughters; a son; six grandchildren; and a great-grandchild.
Sanford Cohn, JD'48, a coffee executive, died August 14 in La Jolla, CA. He was 79. After a stint practicing law, Cohn joined Superior Coffee and Tea, which his father had founded more than 40 years earlier. Helping expand the gourmet-coffee business, he was appointed president in 1973, selling the company to Sara Lee in 1979. In retirement Cohn volunteered with civic and charitable organizations. Survivors include his wife, Phyllis; a daughter; three sons, including Stuart A. Cohn, AB'75, MBA'77, JD'80; and six grandchildren.
Vivian Chaya Hannawalt, AB'49, AM'54, a lawyer, died October 20 in San Francisco. She was 72. Earning a law degree from Stanford in 1955, Hannawalt clerked for an appellate court and was admitted to the United States Supreme Court in 1970. After starting a private practice, she joined the legal staff of the Bay Area Rapid Transit District, retiring in 1991. Hannawalt then volunteered at the local library and helped senior citizens prepare their tax returns. Survivors include her husband, Willis D. Hannawalt, AB'49, JD'54; two daughters; a son; a brother; and six grandchildren.
Robert D. Harper, AM'39, PhD'49, an American-literature and theater professor, died October 15 in Estes Park, CO. He was 90. A naval officer in Alaska during WW II, Harper taught at the University of Nebraska, Omaha, from 1948 to 1976, serving ten years as dean of the College of Arts and Sciences. After retirement, he joined several Estes Park community boards and reviewed theater for the local paper. Survivors include a brother.
1950s
Robert G. Bartle, SM'48, PhD'51, a mathematician, died September 18 in Ann Arbor, MI. He was 75. A postdoctoral fellow at the Atomic Energy Commission, Bartle taught at the University of Illinois at Urbana-Champaign for 35 years. In 1990 he moved to Eastern Michigan University, retiring in 1998. The author of 65 articles and ten textbooks, in 1997 Bartle received one of the Mathematical Association of America's highest honors for his paper "Return to the Riemann Integral." Survivors include his wife Carolyn; two sons; a sister; and five grandchildren.
Harry B. Brown, AM'51, died September 25 in Berkeley, CA. He was 88. Leaving his family's chicken farm, Brown joined Keystone Manufacturing Company to earn money for flight lessons. An aerobatics instructor and WW II Air Force veteran, after earning his Chicago degree he became an assistant professor at the University of Iowa, moving in 1960 to the University of California, Berkeley. In retirement he founded a B&B reservation service. Survivors include his wife, Jean O'Leary Brown, PhB'47; a daughter; two sons; and five grandchildren.
William B. Macomber Jr., AM'51, a diplomat and museum president, died November 19 in Nantucket, MA. He was 82. A Marine during WW II, Macomber served in the CIA before moving to the State Department, where he held several appointments, including ambassador to Jordan and Turkey, until 1977. In 1978 he became president of the Metropolitan Museum of Art in New York, retiring eight years later to teach social studies and coach football at Nantucket High School. Survivors include his wife, Phyllis, and a brother.
John F. Speer, PhD'51, an English professor, died November 8 in Rochester, MN. In 1951 Speer joined the faculty of Iowa State University, where he taught for 34 years. Active in the community library, he enjoyed travel and music. Survivors include two daughters, two stepdaughters, a stepson, eight grandchildren, and six great-grandchildren.
Pauline Cederberg Mainson, AM'53, died September 29 in Berkeley, CA. She was 75. An author and poet, Mainson had several careers, including investment librarian, life-insurance agent, and landlord. Active in her church, she participated in the Berkeley Property Owners Association and the Dividends Unlimited Club. Survivors include two daughters, a son, two brothers, a sister, and four grandchildren.
William P. Conway, MBA'55, a business professor and college administrator, died October 22 in Hinsdale, IL. He was 78. Serving in both WW II and the Korean War, Conway began teaching in the City Colleges of Chicago system in 1965. President of Daley College from 1980 until his 1993 retirement, he developed the institution's vocational programs. Survivors include his wife, Dolores; two daughters; two sons; and seven grandchildren.
Joel E. Segall, MBA'49, AM'42, PhD'56, an economist and college president, died October 9 in Branford, CT. He was 80. After serving in the Air Force during WW II, Segall taught at the Graduate School of Business for 20 years. In the 1970s he served as deputy assistant secretary for tax policy in the Treasury Department, deputy undersecretary for international affairs in the Department of Labor, and a consultant to the Securities and Exchange Commission. In 1977 he became president of Baruch College in New York. Survivors include his wife, Joan Downey Segall, AB'58; a daughter; two sisters; and one grandson. This entry corrects information published in a previous issue.
Richard G. Swift, AM'56, a composer, died November 8 in Davis, CA. He was 76. After teaching in the Army's Third Armored Division Band School, Swift joined the music department at University of California, Davis, serving as chair (1963–71) and developing the artist-in-residence program before his 1991 retirement. Recording on the Orion, NEW, PNM, and CRI labels, he received several honors, including the American Institute and Academy of Arts and Letters Award and the UC Davis Distinguished Teaching Award. Survivors include three sons, three sisters, and six grandchildren.
1960s
Blair Perkins Grumman, AM'60, a community activist, died of multiple myeloma November 6 in Chicago. She was 67. Joining the Childcare Center of Evanston board in 1964, Grumman became director of the center's home day-care program in 1980 and executive director five years later, developing a model day-care network. She retired in 1998. Survivors include her husband, David; two daughters; a son; two bothers; a sister; and three grandchildren.
David L. Auton, SB'62, SM'64, PhD'69, a nuclear physicist, died of a cerebral hemorrhage October 17 in Fairfax, VA. He was 64. Chief of radiation policy and head of the human response office with the Defense Nuclear Agency (now the Defense Special Weapons Agency), Auton later moved to ITT Industries. Focusing on the effects of nuclear weapons, he modeled strategies of population protection. Survivors include his wife, Sylvia Cada Auton, SB'62, MAT'66; a daughter; and a son.
Aase George, X'63, a social worker, died August 4 in Lenexa, KS. She was 98. After 14 years of work in family agencies and at Ohio State University, George joined the University of Kansas, where she helped its social-work department develop into the School of Social Welfare. Recognized as Social Worker of the Year by the local chapter of the National Association of Social Workers in 1974, she retired soon thereafter.
Nicholas E. Monsour, JD'64, a financial consultant, died of a heart attack July 12 in Powder Springs, GA. He was 63. A Vietnam veteran, Monsour was a stockbroker with Lehman Brothers. Active in his church, he also belonged to the Smyrna Optimist Club. Survivors include his wife, Sarah; a son; two stepsons; his mother; two sisters; and two grandchildren.
1970s
Carville V. Earle, PhD'73, a geographer and anthropologist, died October 9 in Baton Rouge, LA. He was 60. After 16 years at the University of Maryland, Baltimore, Earle then chaired Miami University's geography department for five years before joining Louisiana State University. He wrote four books and some 50 articles. Earle enjoyed coaching his children's basketball and baseball teams. Survivors include his wife, Mary Louise; a daughter; and three sons.
Robert P. Bapes, MBA'75, motivational speaker, died of kidney cancer November 11 in Oak Park, IL. He was 57. After naval service in Vietnam, Bapes began a career in marketing, later moving to corporate speaking. Adopting the moniker "Idea Doc," he also served as a business consultant and seminar leader. An outdoorsman, Bapes enjoyed skiing, hiking, and bicycling. Survivors include a daughter, his mother, and three sisters.
2000s
Steven L. Serfling, MBA'00, died from motorcycle-accident injuries November 25 in Chicago. He was 42. First selling advertising for a meat-processing industry magazine, Serfling continued work with several trade associations, joining the American Fence Association as executive director in 2002. Survivors include his wife, Paula; two daughters; his parents; and a brother.