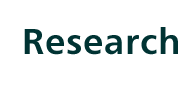 Citations
Ex and the (windy) city
Chicago residents typically spend about half of their adult lives as singletons—a shift in coupling that has changed the institutions through which people form relationships, according to the Chicago Health and Social Life Survey led by Edward O. Laumann, the George Herbert Mead distinguished service professor in Sociology. The first representative sampling of sex in a major urban center, the three-year study mirrors national trends, according to Laumann. Its results will appear in The Sexual Organization of the City, slated for release by the U of C Press this spring.
What's in a drip?
Researchers have made a splash in dynamics theory, discovering that individual fluids divide differently. A water drop dripped through silicone oil transforms from a smooth parabola into a microscopically thin thread, explains a team including Sidney Nagel, the Stein-Freiler distinguished service professor in Physics, and Wendy Zhang, assistant professor in Physics, in the November Science. Their findings could pave the way for creating materials, such as filament, for electronic, pharmaceutical, and other applications.
In the testoster-zone
For guys, spring is always in the air. Simply gabbing with a good-looking gal sets their hormones raging, report Chicago biopsychologists James Roney, PhD'02, Stephen Mahler, AM'03, and Dario Maestripieri, associate professor in the Institute for Mind & Biology, in the November Evolution and Human Behavior. The researchers measured testosterone levels in 18- to 36-year-old male students' saliva before and after sending a young female lab assistant to chat with them. On average the levels shot up 30 percent, a rush triggered by the hypothalamus.
Nature over nurture
Naughty or nice? For monkeys, it's a question of genetics. Dario Maestripieri says in the December Developmental Psychobiology that nonhuman primates raised by foster mothers tend to display the aggressive or friendly mannerisms of their birth mothers. Maestripieri's team swapped infant rhesus macaques among moms and then studied their interactions over a three-year span. The results reinforce other research suggesting that human social characteristics may be inherited.
Green gas
A father-daughter team's discovery, published in the Proceedings of the National Academy of Sciences, may help get hydrogen-powered cars on the road. David and Wendy Mao, visiting professor and graduate student in Geophysical Sciences, have found a way to store hydrogen—a renewable, environmentally clean resource unlike gasoline—that demands less stringent temperatures and pressures than existing methods. The duo have applied for a patent on their technique, which produces a promising compound called a hydrogen clathrate hydrate. More research is needed to synthesize enough clathrates to run an automobile.
Fear Factor
Shyness can shorten lifespan, report Martha McClintock, the David Lee Shillinglaw distinguished service professor in Psychology, and psychology fellow Sonia Cavigelli in the Proceedings of the National Academy of Sciences. Testing rats, they found that the neophobes—those reluctant to explore new surroundings (a bowl, an empty food receptacle, a tunnel, and a brick in their pen were replaced with different objects)—lived an average of three fewer months than their adventuresome counterparts.
—M.L.