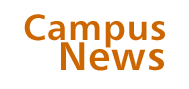 Chicago Journal
Lab limbo
The current administration's preference for competition means the University must bid on Argonne National Laboratory.
After decades of running the nation's first national laboratory, Argonne—chartered in 1946 as an outgrowth of Enrico Fermi's Manhattan Project work—the University now must compete for the job. The 2004 energy and water appropriations legislation, signed by President Bush in December, requires Energy Secretary Spencer Abraham to solicit proposals for lab contracts that haven't been up for bid in more than 50 years.
[ more ]
In Quotes
"You should concentrate on making a big discovery and not getting a girlfriend."
—James Watson, PhB'46, SB'47, codiscoverer of DNA's double-helix structure, to 13-year-old U of C medical student Sho Yano, at their January 19 campus meeting.
A Senate story
Illinois Democrats and Republicans alike can cast a vote for a candidate with close U of C ties in the March 16 primary. Vying for the Senate seat are James D. Oberweis, MBA'80, and Barack Obama, a senior lecturer in the Law School. Oberweis, a 57-year-old Republican from Aurora, owns both a dairy and a brokerage firm. Obama, a 42-year-old Democrat from Chicago, is a civil-rights attorney and Illinois state senator. On most issues Oberweis and Obama take opposite sides: gun control (Oberweis against, Obama for), abortion rights (Oberweis against, Obama for), the Iraq War (Oberweis for, Obama against), and the Bush administration's tax cuts (Oberweis for, Obama against).
[ more ]
Anime glows in Harper's halls
Anyone who's witnessed schoolkids toting playing cards or puzzled over the word "Pokemon" is already acquainted with it. Anime (pronounced "anna-may")—a distinctly Japanese mode of cel animation characterized by bright colors, subtle and expressive lines, ornate background paintings, reed-thin and giant-eyed characters, and often spectacular violence—probably isn't like the cartoons most Chicago alumni grew up with. But it has become a hallmark of Western youth culture.
[ more ]
College Report
We've got game
While Chicago undergraduates aren't famous for their athletic prowess, 47 are tackling sports from an academic angle, enrolled in a new course—Sport, Society, and Science—offered winter quarter by the interdisciplinary New Collegiate Division and taught by nine professors from fields including sociology, economics, and physics.
[ more ]
University News
University of Chicago News Office
UCHICAGO.EDU
UCHICAGO.EDU is a joint project of the University of Chicago Magazine and the University of Chicago Alumni Association. Please send your comments and suggestions to uchicago-magazine@uchicago.edu.