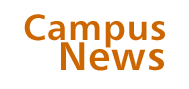 College Report
We've got game
While Chicago undergraduates aren't famous for their athletic prowess, 47 are tackling sports from an academic angle, enrolled in a new course—Sport, Society, and Science—offered winter quarter by the interdisciplinary New Collegiate Division and taught by nine professors from fields including sociology, economics, and physics.
Although recreation is its subject, the class, written up in the January 2 Chicago Sun-Times, is nevertheless "very demanding," says Allen Sanderson, senior lecturer in Economics. Students are not expected to run a mile or demonstrate hand-eye coordination, but they do have substantial assigned readings, midterms, and final exams. After teaching Economics and Sports for a decade, Sanderson, with help from some fellow faculty sports enthusiasts, came up with the idea for a more expansive course. With Dennis Hutchinson, the William Rainey Harper professor in the College, he then recruited the rest of the teaching team.
According to Sanderson—and as evidenced by the scholarly figures seated in the back of anthropologist and Master of the Social Science Collegiate Division John Kelly's January 15 class on "Race and Sport"—"all participating faculty are attending virtually every class," encouraging each professor to make his or her lesson top-notch: "No one wants to give a bad lecture or come to class unprepared in front of his or her colleagues."
Kelly, AM'82, PhD'88—his beard and sweater-vest more professorial than sporty—introduced himself with a disclaimer: "I usually don't study race, let alone sports." He usually teaches anthropology courses on topics such as capitalism and colonialism. Yet race and sports were, as promised, the subject of the professor's lecture, during which he discussed the effects of African Americans' northern migration, colonialism in Fiji, and racial sports stereotypes such as "white men can't jump."
Kelly focused on the integration of Major League Baseball. After writing the names of the 2003 World Series Game Six players on the board, he asked the class if each athlete could have been in the league before baseball's integration. Erasing the names of each nonwhite player, leaving only a handful, Kelly showed the class how different today's rosters would look if the sport had remained racially exclusive.
He also asked for sports trivia tidbits—which males, who made up most of the class, generally provided—and used the responses to springboard to a deeper discussion. Few people know, for example, that Jackie Robinson, almost dishonorably discharged from the army during World War II for refusing to move to the back of a military bus, was later considered less rebellious and thus chosen to become the first black player in the major leagues.
Kelly didn't focus solely on race. He also touched on the connection between sports and sexuality, discussing homoerotic elements of sports fandom. Throughout the lecture student enthusiasm ran high: nearly all the roughly 50 seats in Harper 103 were occupied, and the class continued past its scheduled end.
And other instructors, it seems, also drive students to Harper on Tuesday and Thursday afternoons. The "buffet" of well-known professors teaching the course, noted religious-studies concentrator Margaret Lyons, '04, contributed greatly to its appeal. Aside from Sanderson, Hutchinson, and Kelly, the faculty roster includes neurologist John Milton, physicist Thomas Rosenbaum, psychology professor Starkey Duncan, PhD' 65, social scientists Holly Swyers, AM'99, PhD'03, and John MacAloon, AM'74, PhD'80, and statistics professor Stephen Stigler. Two outside lecturers are also participating.
A fan of Hutchinson, math concentrator William Baude, '04, admits to not being the world's greatest sports fan: "I don't know anything about [sports]." Prior knowledge, of course, is not a prerequisite, and though not the first sports-related academic class offered at a university, Sport, Society and Science has a Chicago bent. "We may be the first to bring scholars together from such a wide range of disciplines," Sanderson notes, "and to offer students an opportunity to engage in the study of sport in a truly interdisciplinary way."—P.M.