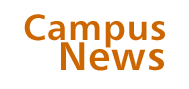 Chicago Journal
Anime glows in Harper's halls
Anyone who's witnessed schoolkids toting playing cards or puzzled over the word "Pokemon" is already acquainted with it. Anime (pronounced "anna-may")—a distinctly Japanese mode of cel animation characterized by bright colors, subtle and expressive lines, ornate background paintings, reed-thin and giant-eyed characters, and often spectacular violence—probably isn't like the cartoons most Chicago alumni grew up with. But it has become a hallmark of Western youth culture.
With hundreds of movies and series now available in the United States on television and DVD, anime is no longer a nerds' domain. It has broken into mainstream markets (anime claims its own shelf space at Target) as well as academe. College students in particular have embraced the craze: Chicago's Japanese Animation Society (JAS) boasts 300 members; around 30 attend each meeting. Members come from all over the collegiate divisions: East Asian languages & civilizations, linguistics, history, computer science, public policy, political science, economics, English.
Some are casual watchers, others are frighteningly devoted. "Many members spend all their time watching downloaded animes, frequently to the detriment of their studies," says JAS chair Helena Stenberg, '04. For others, Stenberg included, the love of anime can provide matter for academic inquiry. Last spring she wrote a final paper on famed anime director Hideaki Anno for a packed course on Japanese cinema taught by Jonathan M. Hall (now at the University of California, Irvine). Finishing her concentrations in East Asian languages & civilizations and economics, Stenberg is spending her last months watching anime writ large on University projector screens.
Wednesdays at 7 p.m. anime fans gather in Harper's Lecture Hall 130, filling it with the same electricity as a fascinating academic course, and screen cartoons past 10 p.m. A typical night's menu reflects the variety and eccentricity that devotees consider anime's real attractions: winter quarter's weekly screenings include two episodes of the children's television series Fruits Basket, a meditative comedy-drama about working-class Japanese schoolchildren and their teenaged friends (who periodically transform into animals); two episodes of Mobile Battleship Nadesico, an interplanetary war drama that mixes space-age battles with parody and slapstick humor; two episodes of Last Exile, a high-concept fantasy epic about hapless aerial messengers in a world dominated by rival air forces; and finally an episode of Ebichu, a raunchy satire about a housecleaning hamster who can't stand her owner's boyfriend.
The JAS is a lively audience, laughing raucously but following every frame, particularly relishing the pun-filled Japanese dialogue (translated via subtitles, which fans prefer to English dubbing). There's no risk that they'll run out of shows to watch, with the constantly increasing flow of old and new series out of Japan. Fund-raising raffles, sales, and annual allocations from the Office of the Reynolds Club and Student Activities power JAS's supply of videos and DVDs, though for truly recondite viewing materials members resort to the Internet.
Occasionally they like to shed the vicarious pleasures of watching and remake themselves in anime's image. Every May for the past three years JAS has participated in Anime Central, a three-day Midwestern convention, and taken part in its masquerade "cosplay" and skit competition. For participants this entails making elaborate costumes that resemble their favorite characters and conceiving skits inspired by anime stories. Their dedication to the art form has held them in good stead—they've won awards for their dramaturgy each year they've attended, including the grand prize in 2002.—J.N.L.