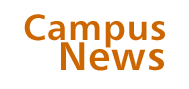 Chicago Journal
On the quads
For the first time ever the College is offering minor degrees. So far minors are offered only in language concentrations, but the mathematics and computer-science departments have proposed similar programs....
Chicago students have taken the school's argumentative spirit to new heights: this fall eight members of the Chicago Debate Society debated in Oxford University's Union. Society president Nathan Rehn, '04, placed ninth in the international tournament's speaker rankings and won "best international speaker."...
A team of roving Maroon reporters took advantage of January's Democratic caucuses in Iowa, visiting the state, interviewing the presidential candidates, and reporting from the Washington Post's newsroom....
Renee Neuner, second-year, was named the 2003 NCAA Division III Women's Soccer Player of the Year January 17 by the National Soccer Coaches Association of America. Neuner, a forward, scored a school record of 21 goals last season. She was named a first team All-American in 2003 and was the University Athletic Association's Most Valuable Player in 2002 and 2003....
A blond cheerleader on the University's Home Page startled some visitors to the site earlier this winter. Television tabloid Inside Edition picked Chicago as the campus setting for, as participant Sarah Silk, '05, put it, a "sexy co-ed calender" featuring 13 undergraduates—from a history concentrator who fences to a cowboy-boots–sporting biology concentrator—deemed worthy of pin-up status. The calendars, available at the University bookstore and via mail-order, cost $9.95....
Perhaps the calendar will alter popular perception of the typical Chicago student's allure. The New York Times's January 18 "Education Life" section, in its coverage of student-produced college guides, noted what one contributor told "The Insider's Guide To the Colleges" about Chicago's student body: "Smart to the point of geeky is what I heard and what I expected and what I see." Surely the successes of Chicago's parliamentary debate team will do much to change that impression....—P.M.