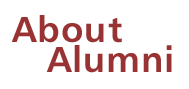 From our pages
1914 In response to declining academic performance among fraternity pledges, the University
adopted new frat policies limiting rushing hours to 12:45 to 8:00 p.m. and prohibiting members from recruiting University High School students. The Magazine attempted to set prospective brothers aright, warning that the first year of college is not free for loafing: "No man who runs on the track can loaf in his first furlong and expect to finish near the leaders."
1954 The Oriental Institute, in partnership with the University of Pennsylvania, mounted an archaeological expedition to Nippur, Iraq, and built a railroad to transport artifacts from the site. When the Pennsylvania contingent left, the OI crew, with a gift from George McKibbin,
JD'13, purchased the railroad for themselves and in the February Magazine advertised free rides on the "UC & McK Railroad" to all Chicago students and alumni visiting Iraq.
Photo courtesy of the Oriental Institute
Chicago students ride the rails in Nippur, Iraq (see 1954).
1979 The winter issue went on the road with two traveling admissions officers marketing the College to high schools across the country.
Talking to wary seniors in Wisconsin, the officers found that much of their work involved puncturing the University's wall of rumors and myths (Hyde Park isn't a dangerous neighborhood, you don't have to be rich to afford the U of C, etc.). One part of the University's aura
they did not try to gloss over: "If you can survive four years of this, you're not an average person."
1994 In January the city of Chicago endured a record number of subzero days, shattering water pipes and disrupting heat and electricity in University buildings. The cancellation of classes was left to the discretion of professors, inciting a group of underwear-clad students to run around the quads in protest. The Magazine was unable to determine whether the "protests" were against classes or cancellations.—J.N.L.