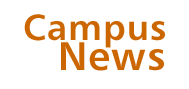 Chicago Journal
Fig.1
New rules alter applicant strategies
When Harvard College, overwhelmed by early-action applicants, toughened its admissions policy this year to ban such students from applying early elsewhere, the move had a domino effect on other schools, including Chicago. Yale and Stanford relaxed their early-decision rules, which had required accepted students to enroll, to match Harvard's new policy—still stricter than most early-action programs, which let students apply early to multiple schools.
Harvard achieved its desired effect: a dramatic drop in early applicants. Early Yale and Stanford applicants, meanwhile, skyrocketed. And traditional early-action schools such as Chicago, Georgetown, and MIT received fewer such applications— Chicago's numbers dropped 17 percent—as students had to narrow their choices. Now the applicant pools reflect students' true top picks, says vice president for University relations and dean of College enrollment Michael Behnke, creating a "more realistic" early-acceptance rate.—A.M.B.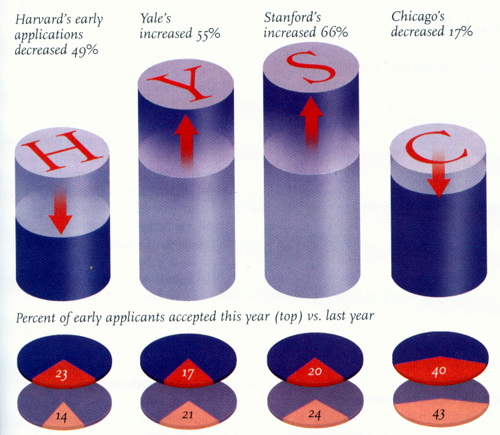 Graphic by Allen Carroll